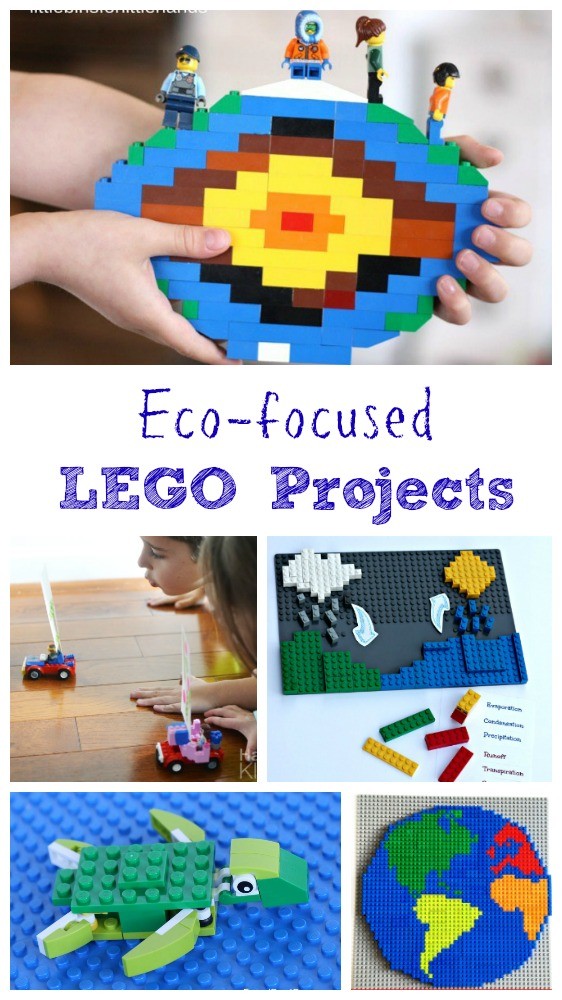 My kids have this fascination with taking indoor toys outside to play -- trading cards, dolls, building kits -- you name it!
They also think they can bring outdoor toys inside --
basketballs I'll allow but I draw the line at hula hoops ;)
With Earth Day coming up this week, taking some LEGOs outside to build a few of these STEM themed projects seems like a great idea to me!
Today's colorful activities include fun ways to learn about earth science, conservation efforts and other eco-friendly behaviors.