Our Mission & Goals
The mission of KCEdventures is to strengthen a child's passion for learning and interaction by providing support to adults through a comprehensive website that highlights hands-on experiences that are fun for all ages.
We offer adults the opportunity to quickly find fun activities and information that targets a child's interests and will enhance their passion for learning.
What are Edventures?
Edventures are learning opportunities that encourage kids to discover new places, learn new things and connect with others.
We believe the best way for kids to learn is when they use their curiosity, creativity and connections with others.
You can learn more about KC Edventures by viewing this segment from Kansas City Live:
What We Offer
We offer age-specific guides to Kansas City area attractions that highlight books, activities, and places to visit based on topics of interest to kids.
In addition, we publish a blog titled 'Edventures with Kids'. Posts are focused on family activities, kids' lit, nature fun and family travel ideas & reviews. We offer activities with the goal of "Keeping Kids Curious, Creative & Connected to the World Around Them". Visit our Welcome to Edventures post to learn more about our unique activities.
Jacquie is also available for presentations and workshops with parent groups, childcare organizations and businesses. Presentations include information about current research on child development and family connectedness, ideas for family activities, suggested booklists and seasonal recommendations for family travel & local attractions.
Our First Kansas City Edventure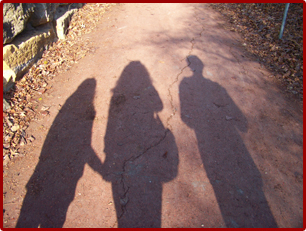 It's hard to believe, but our first Kansas City Edventure happened almost 10 years ago. It all started when my son wanted to learn more about knights and armor. He had watched the Disney movie "The Sword in the Stone" and, being the boy that he was, began asking me all about jousting, armor and swords.
I saw a wonderful opportunity to take him to the Nelson Museum, where they have a full suit of armor for both man and horse. He was amazed and continued to ask more questions. Does all armor look the same? Is it heavy to wear? How do you go to the bathroom when you have it on?
We also visited our library and checked out some books on medieval times. We found out the approximate weight of armor and then went home and began to dress him in layers upon layers of clothes so he could get an idea of the weight of armor. We made a homemade sword and shield. I took him to Deanna Rose Farmstead so he could ride a horse. And we visited the KC Ren Fest so he could see a 'real' joust.
It was a great learning experience for both of us. I realized that when kids don't just read about things, but also get to experience them and discuss them with others, they learn so much more!
So, we continued to explore Kansas City, creating Edventures along the way. It's been an educational and enjoyable journey – we hope that you will join us!
About The Founder & CCO (Chief Creative Officer)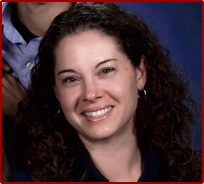 Jacquie Fisher can usually be found reading children's books or exploring new places in Kansas City. She has been taking her kids on edventures for more than 10 years. After growing up in Upstate New York, Jacquie attended college in New York (Geneseo) and South Carolina (USC), before settling in Kansas City. She and her family have called Kansas City home for the past 18 years.
Jacquie has a M.Ed., a MPH and a variety of expertise with childrens' and family initiativies. She utilizes her past experiences as an educator, program coordinator and researcher when developing edventure guides. Jacquie is also a freelance writer in the areas of kids activities and family travel. She has a knack for finding great deals and outstanding resources.
When she's not writing, Jacquie loves spending time with her family enjoying outdoor activities, baking, reading children's literature, and encouraging creativity and curiosity in kids. Some of her favorite KC Edventure locations include Deanna Rose Farmstead, Burr Oak Woods Nature Center, the Native Hoofed Animal Enclosure & Nelson-Atkins Museum.
If you have any questions or would like to talk to Jacquie regarding a writing or speaking engagement, please contact her at

[email protected]

.