Enjoy our *newest* FREE printable — a Christmas Scavenger Hunt that's perfect for all ages!
While we have more than 50 free scavenger hunts on the site, this might be one of my favorites!
Not because it's a Christmas-themed hunt (although I do love this time of the year 😉 but because it's so versatile. It can be used inside, outdoors, as a photo scavenger hunt or even a minute to win it game!
And it's perfect for kids, tweens, teens and even adults too.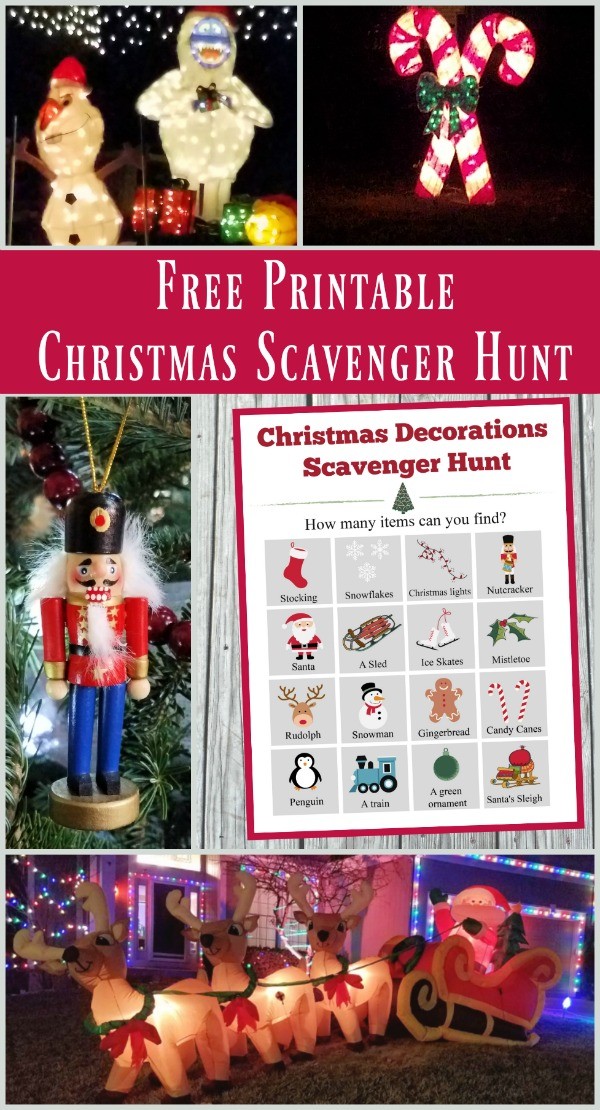 Christmas Scavenger Hunt (with FREE printable checklist!)
As you can see from the list, we added some super easy items plus a few 'challenging' things to up the anty — you have to be a keen observer to find a few of these items (like 'ice skates' and 'a green ornament' 😉
By now, you should know that I love connecting books to any activity — anything to get kids to read more!
And while I haven't found any story about a Christmas scavenger hunt, there are a few AMAZING holiday books about fun types of hunts! Here are a few of our favorites along with affiliates links for each:
Mr. Willowby's Christmas Tree is a classic story of hunting down the perfect tree! The twist in this book is that one beautiful tree gives joy to so many homes. Kids will love seeing how the tree moves from house to house!
The Can You See What I See? Night Before Christmas I Spy Book is a scavenger hunt in book form! These types of books are wonderful to building observation and concentration skills.
And one of our favorite read aloud (chapter book) is Who's Stealing the 12 Days of Christmas. It's a fun mystery read about two kids who set out to hunt down the culprit who's taking all the holiday decorations from houses in their neighborhood!
Tips for a Holiday Scavenger Hunt
As with any scavenger hunt, here are a few tips to make things easy & fun along with affiliate links to a few things we love to have on hand!
If you're planning to do the hunt outside, be sure to dress for the weather 😉
And if you're using the photo scavenger hunt option (also a selfie scavenger hunt) be sure to grab a smartphone or camera for each person completing the hunt!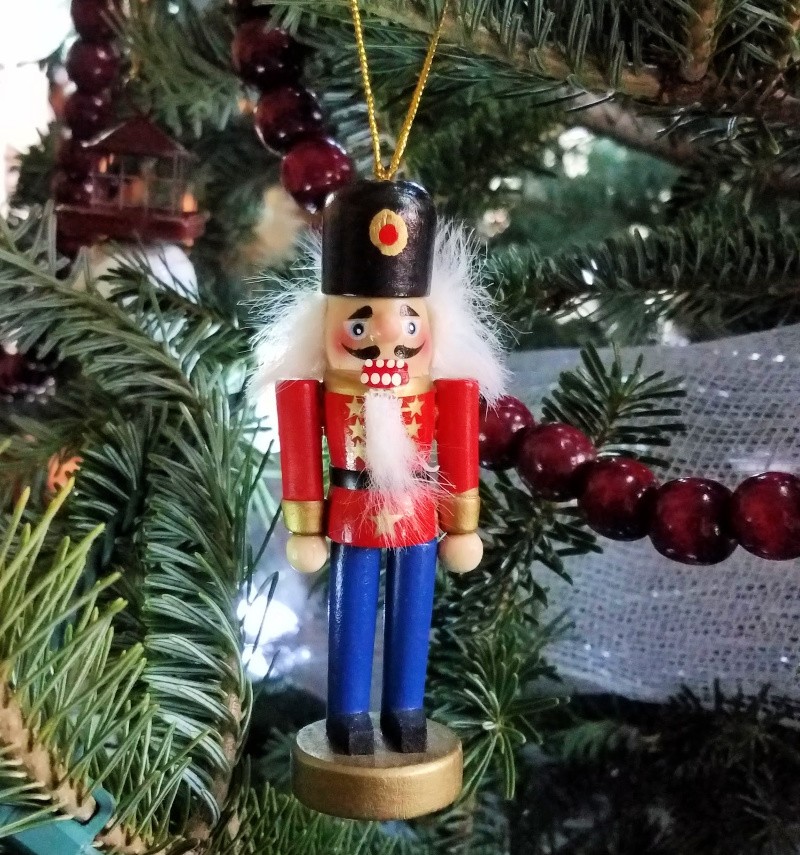 Indoor Holiday Scavenger Hunt
This is a great Christmas treasure hunt for inside the house! For an indoor game, print off a copy of the scavenger hunt and have kids look for the items either:
on your Christmas tree
around the house (general Christmas decor)
or use it as a photo scavenger hunt instead of just a checklist (more on this below)!
This is a perfect way to keep kids entertained on bad weather days, a fun evening family activity or a great way to keep kids busy while you're making dinner.
It can also be used in any location that is decorated for the holidays! Bring it to Grandma's house, use it for classroom parties or even a holiday-themed group gathering (like scouts or youth group activity).
Be sure to see the other FREE printable Christmas Scavenger Hunt Ideas too that are perfect to use inside!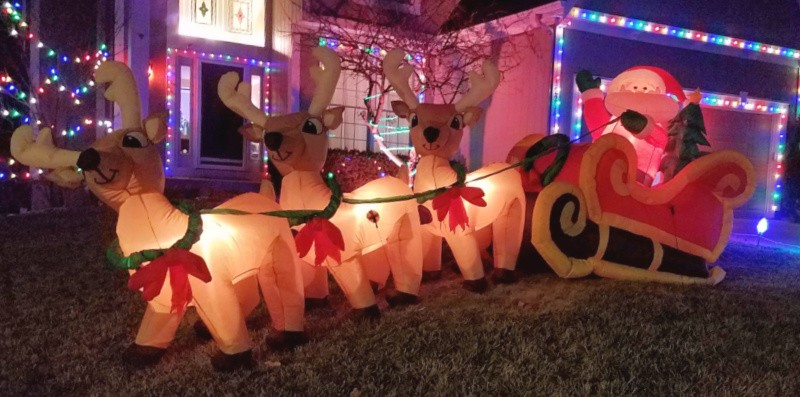 Outdoor Christmas Lights Scavenger Hunt
Honestly, this treasure hunt is even more fun to use outside — take a walk around your neighborhood and see if you can find all the items on the list. Items can be considered 'holiday lights' or just outdoor decorations on houses.
If you have one house in your area that goes all out at Christmas — see if you can find ALL the items at that one location!
Or even better, take it to one of the 'lights in the park' events or even on your holiday road trip and keep the kids busy while you're in the car!
Photo or Selfie Scavenger Hunt for Christmas
Another fun way to use this list is as a Photo Scavenger Hunt for the holidays! Similar to our Outdoor Photo Scavenger Hunt, all you need is a phone and the checklist for this option.
If you have young kids, you can do the hunt all in one day or spread it out over the season.
This is also a great idea if you have teams playing the game — send each out with a copy of the list and assign someone to be the official 'photographer' and snap a photo of each item.
OR challenge kids, tweens and teens to take a selfie with each item on the list! Heck, even adults will love this option 🙂 It's a fun way to squeeze in some fun and also capture some creative photos.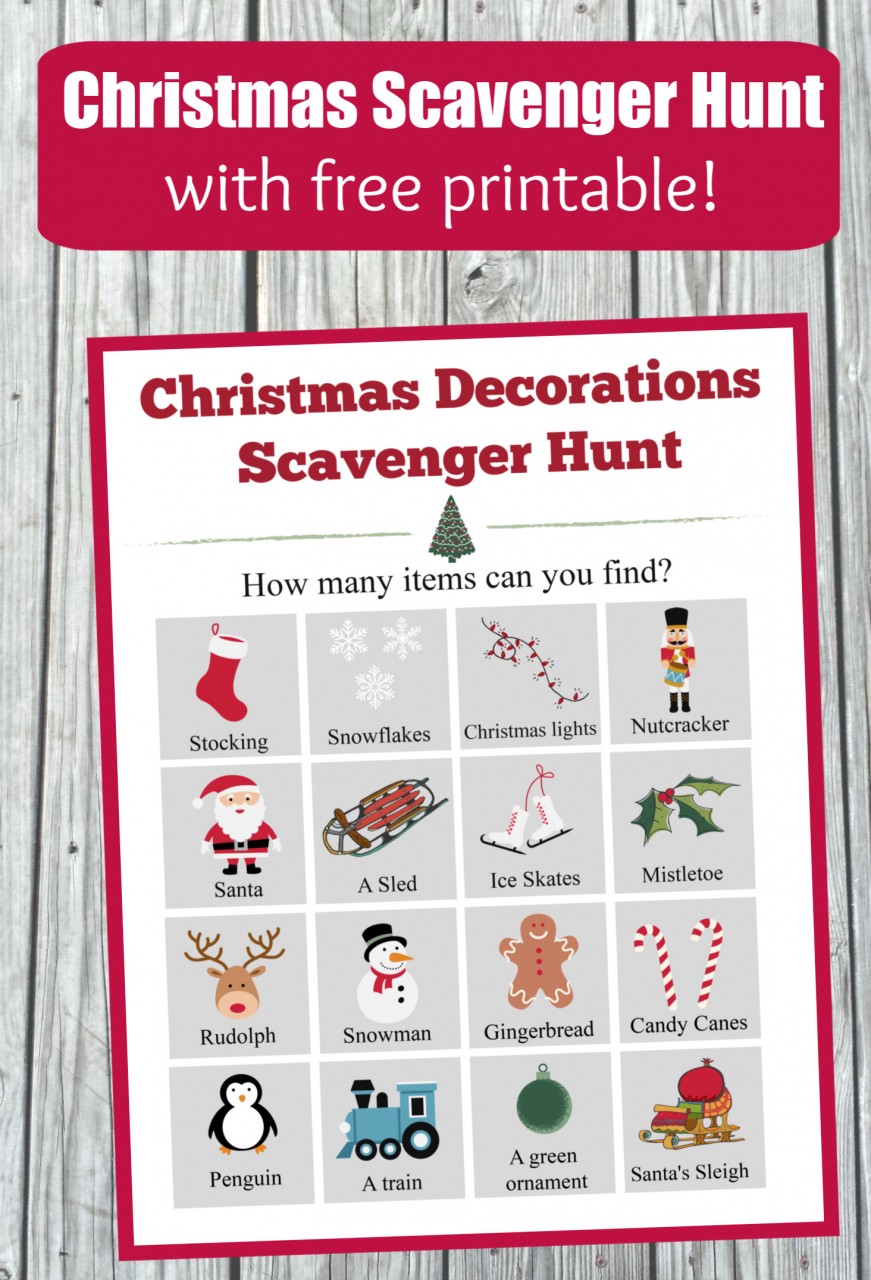 Christmas Minute to Win It Game Idea
Yep! You can also use this as a Christmas Minute to Win It game too!
Ok, maybe a 5 minute game 😉
Print off the scavenger hunt and set a timer (1 minute, 10 minutes – whatever you think will work with your group!) then have players head off to find each of the items on the list! Players can check off the items, record where they found each one (eg. on the tree, in the neighbor's yard, etc.) or take a photo of the item as a way to record them.
When the timer goes off, round up all the players and see who found the most! And if you enjoy quick & easy games like this, check out these 12 Christmas Minute to Win It Games for kids & adults!
Grab your FREE copy of the Christmas Scavenger Hunt & enjoy the holidays!
More Fun Scavenger Hunt Ideas
Winter Scavenger Hunt (with FREE printable!)
Free printable Gingerbread Scavenger Hunt
25 Free Printable Christmas Games & Activities