These fun & free printable Thanksgiving games and activities for adults and kids will inspire you to relax and enjoy some time with the family this year!
So it's November and really I LOVE this month. But I also dread this month a little. It seems to be the calm before the storm in so many ways, right?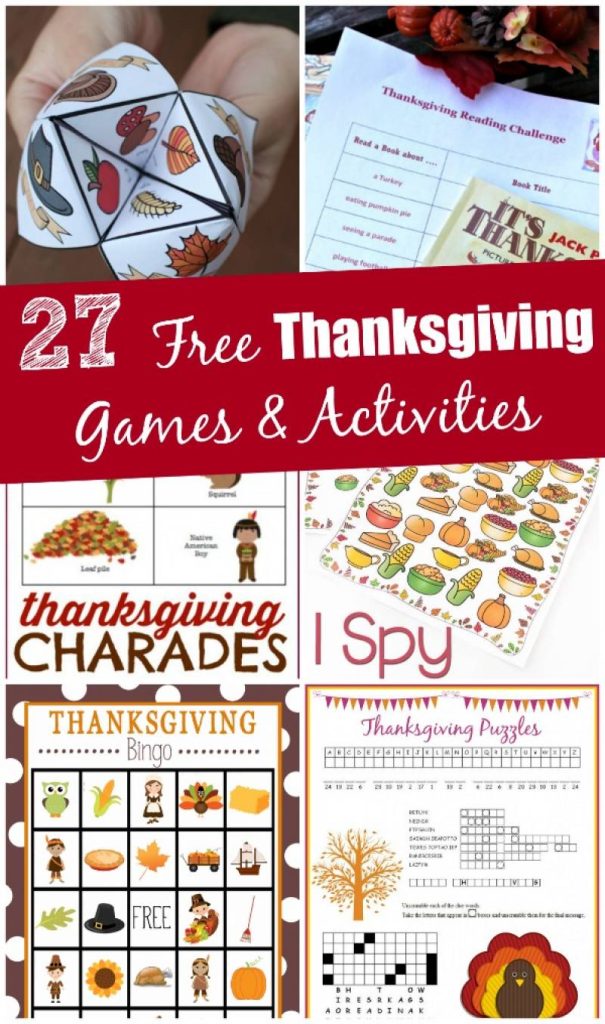 27 Free Printable Thanksgiving Games & Activities
As I'm making lists of all the things we need to do and gathering FUN printable Thanksgiving games for kids and adults — the calendar spaces for next month seem to be filling up quicker than you can say "Rudolph"!
And then there's daylight savings time …
I. Am. Not. A. Fan 🙁
I would MUCH rather not have to cook dinner in the dark every night. BUT I did find an up side to it all — it seems that we have more family time around the dinner table this month.
We're all in the house a little earlier since it's getting dark and our evenings aren't nearly as busy. Dinner has become a time to linger a little, talk and steal a few 'unscheduled' moments.
And one of our family traditions is playing a quick game, laughing as we fill in a holiday mad-lib puzzle or telling each other some funny jokes. It's these things that help families to slow down during the holidays — at a time that can quickly become chaotic.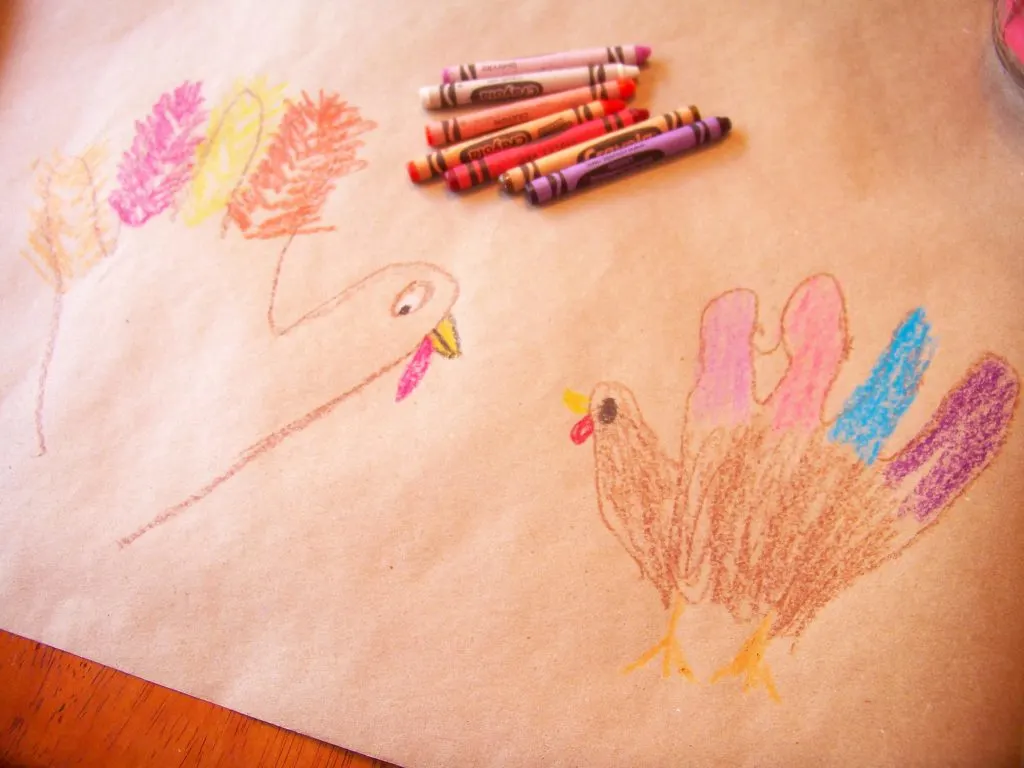 So I've rounded up some AWESOME free games & activities below along with affiliate links to a few of our favorite items. Print and play as you count down the days to Thanksgiving — because we all deserve to relax a little this month & enjoy some time together!
I love to have a dozen (or so) of these free activities near our dinner table. I toss them in a cute storage basket with handles (which can easily be carried around) along with some of the following:
And if you LOVE Thanksgiving games, check out the NEW printable Thanksgiving Games Pack with activities for kids, adults and the whole family to play together!!
Items with an astrick (*) are shown in the images.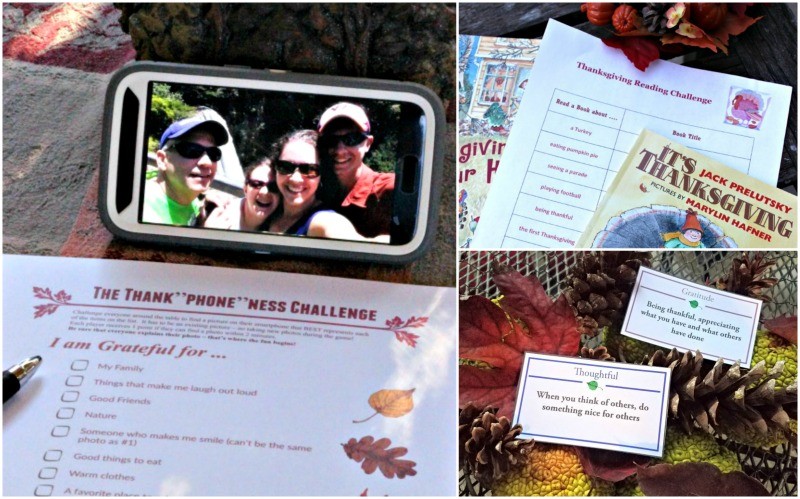 Free Printable Thanksgiving Games for Kids & Adults
These printable activities are fun for all ages! They are great to print out and play all month long and a fun way to celebrate Thanksgiving Day with family (print them and use them as before & after dinner games!)
Thanksgiving Photo Scavenger Hunt – super popular with adults & kids!! | Edventures with Kids*
40 Thanksgiving Coloring Pages for Kids & Adults – a great ice breaker activity if you have family the kids haven't seen in a while | Edventures with Kids
Thanksgiving Day Parade Scavenger Hunt – super fun for Thanksgiving morning! | Edventures with Kids
Gratitude Scavenger Hunt – perfect for the whole month of November! | Edventures with Kids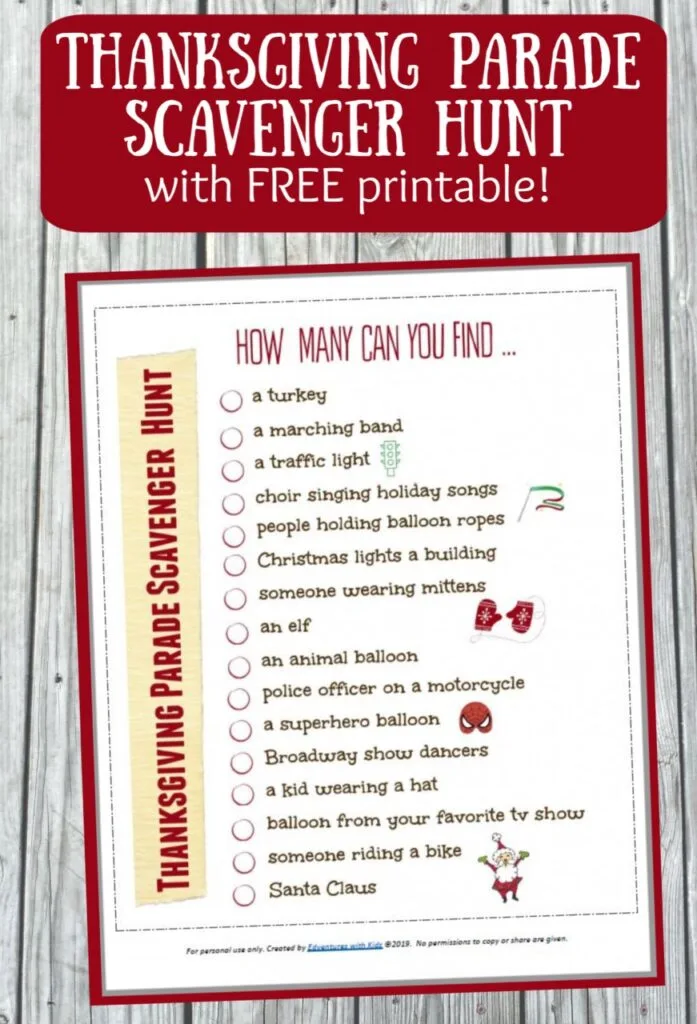 Thanksgiving Word Search | Superheroes & Teacups
FREE Thanksgiving Coloring Pages for Kids and Adults | Edventures with Kids
Gratitude Activity: Thanksgiving Cootie Catcher | Bren Did *
Thanksgiving Mad-libs Activities | WooJr
De-coding Thanksgiving Puzzle | CyberSleuth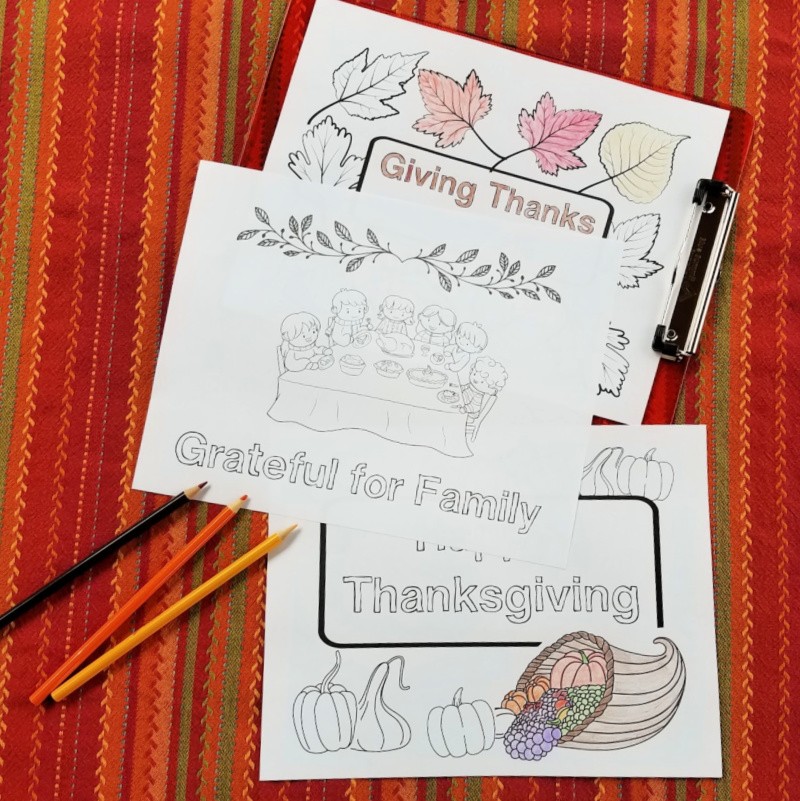 More Fun Thanksgiving Games
Got a family that's a little competitive? Me too 😉 Try a few of these games that can be played at the dinner table or as an after dinner activity!
Thanksgiving Trivia | Prettie Parties
Thanksgiving BINGO | Crazy Little Projects/Fun Squared *
Don't Topple the Teepee | The Inspired Treehouse (no printable – you only need pencils for this game)
Thanksgiving Charades | I Can Teach My Child *
Thanksgiving Crossword Puzzle | Better Homes & Gardens
Turkey-land Game | Modern Homemakers
Roll-a-Turkey | Lemon Squeezy Home
If you're starting to plan a Christmas Countdown, see our printable Advent Activities Ideas!
Or if you're more of a family that kicks off Christmas at Thanksgiving, check out these 25 FREE Printable Christmas Activities & Games!
Free Printable Thanksgiving Learning Games & Activities
Keep kids thinking this month with these creative learning games and activities that are perfect for the classroom, as a way to keep kids busy after school or as fun activities to do over Thanksgiving Break!
Thanksgiving Reading Scavenger Hunt | Edventures with Kids *
Gratitude & Thankfulness Conversation Starter Cards | Edventures with Kids*
I Spy Thanksgiving | Life Over C's *
Thanksgiving Cryptogram | Classroom Jr.
Thanksgiving Word Scramble | Moms & Munchkins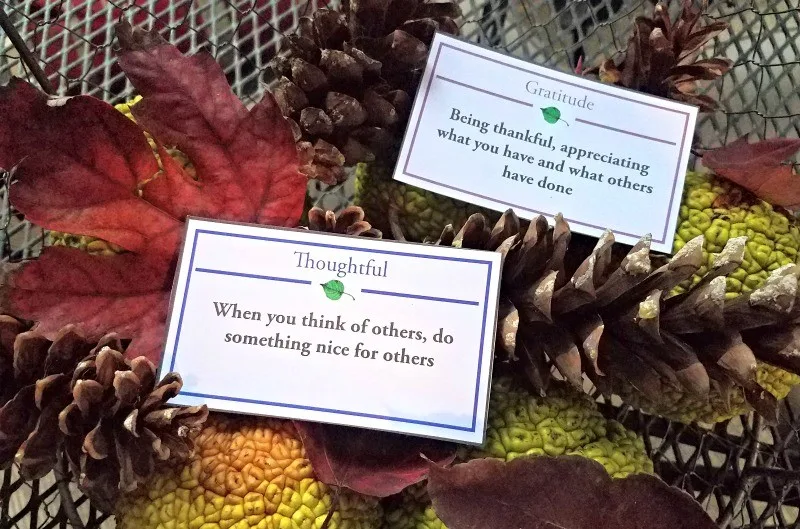 Thanksgiving Word Puzzles | Daily Dish Magazine *
Thanksgiving Puzzles & Coloring pages | Reading with Kids
Thanksgiving Placemats | Mama's Learning Corner
Thanksgiving Play for Families | 123Homeschool4me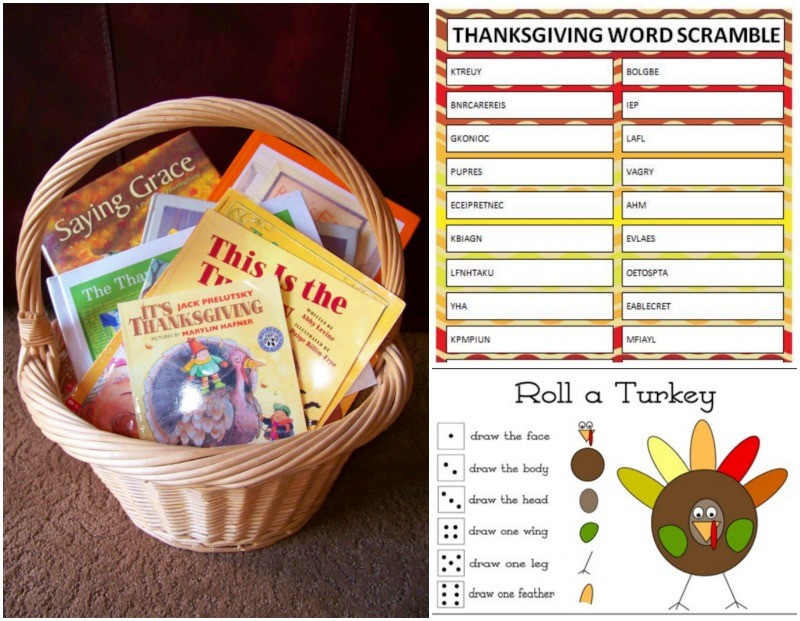 Turkey Feathers Number Matching | Totschooling
Thanksgiving Writing Prompts | 3Dinosaurs
Thanksgiving Pretend Play printables | Pre-K Pages
I am Thankful for … Story Window | Buggy & Buddy
Kids excited for Christmas? Try this FREE Christmas Geography Game or our free printable Gingerbread Scavenger Hunt to get them up and moving.
Want more Thanksgiving Games and Activities?
See these 10 Printable Thanksgiving Games for Kids & Adults!
Play 'Find someone who' with friends and relatives,
Test your artistic skills during a no-peek Turkey Drawing Contest,
Send kids on a Turkey Scavenger Hunt
Play charades with kids and adults
and more fun word games for the whole family!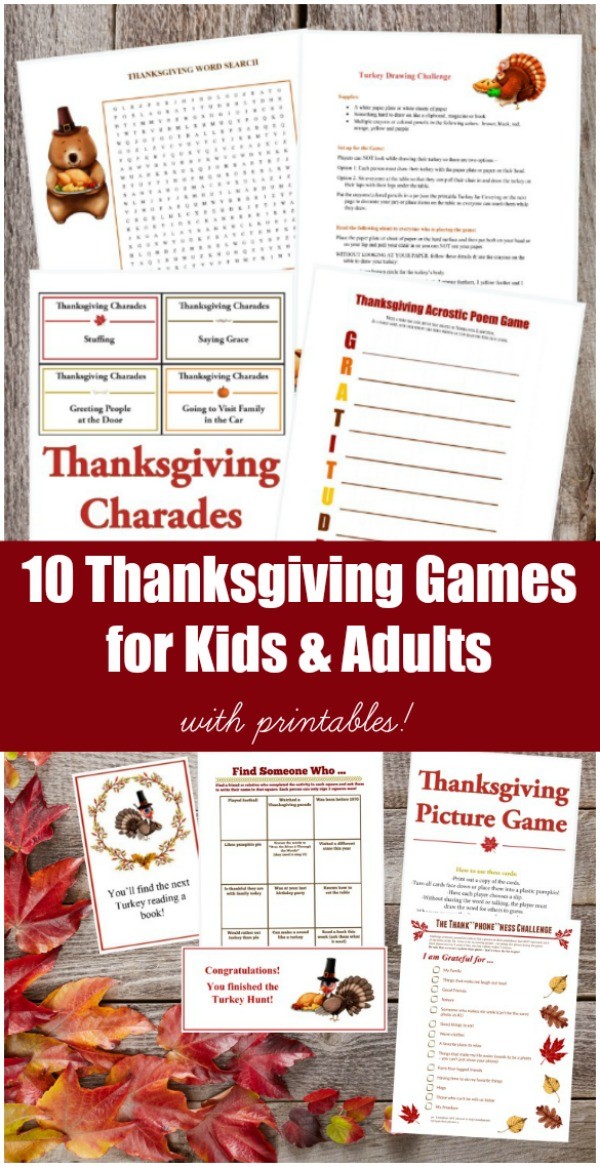 More Holiday Games & Activities
Looking forward to the holidays? Read these for more creative inspiration!
25 Ways to Slow Down & Enjoy the Holidays
100+ Ideas for Your Advent Countdown