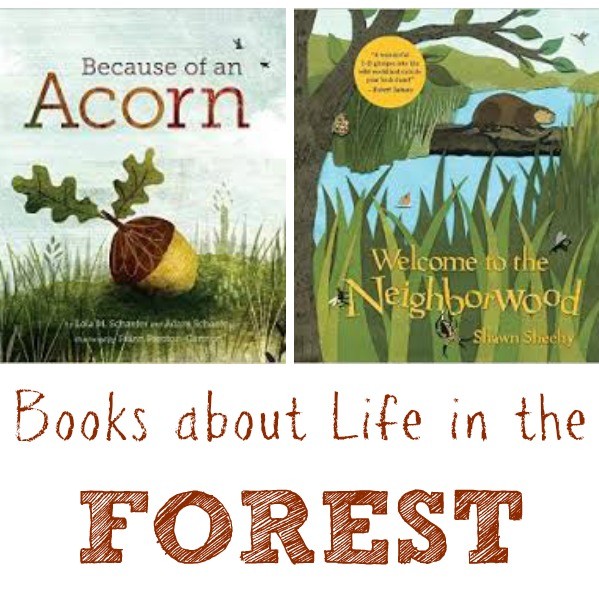 Gorgeous children's books about the forest and woodland animals!
Fall is the perfect time to read these books about life in the forest & get out to explore!
You don't need a large area at all -- even a small wooded area will do -- in order to experience a whole new world hidden among the trees.
I especially love to introduce kids to the forest in the Fall because of the changing leaf colors and animal activity. So many of our woodland friends are preparing for winter at this time of the year.
So grab a few of these gorgeous books & let's go for a walk in the woods!