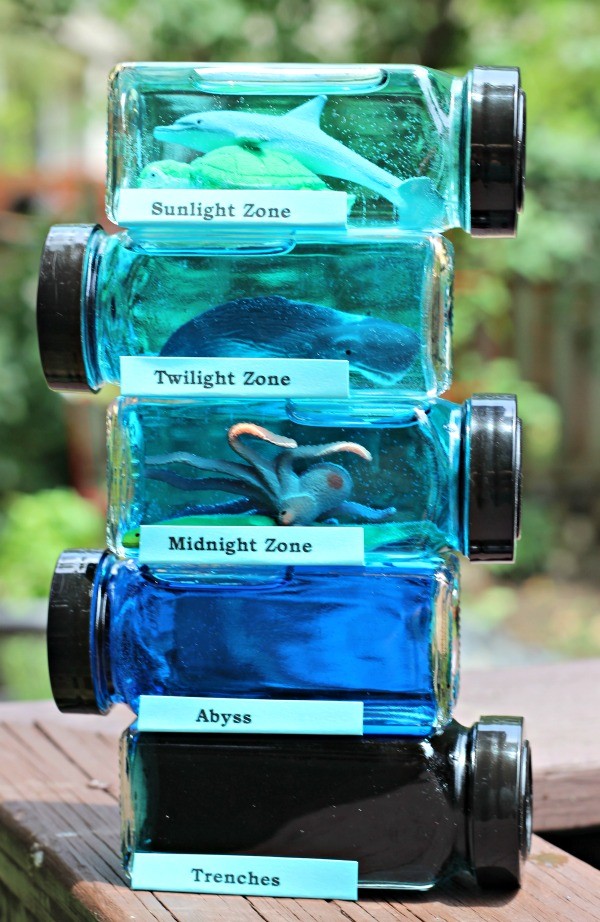 Learn about oceans zones and layers of the sea with this hands-on animal habitat science project!
Every summer, we seem to gravitate toward ocean science projects and learning about the various ocean layers and animals .
My kids have always been fascinated by ocean animals -- probably because we hardly get to visit any large body of water :)
But this year, we'll be vacationing at the ocean!
So we are very excited and doing some fun learning activities before our trip.
Today's activity focuses on some under-the-sea science questions that will help your kids understand the five layers of the ocean, who lives there and how light travels -- and it's one amazingly beautiful project!