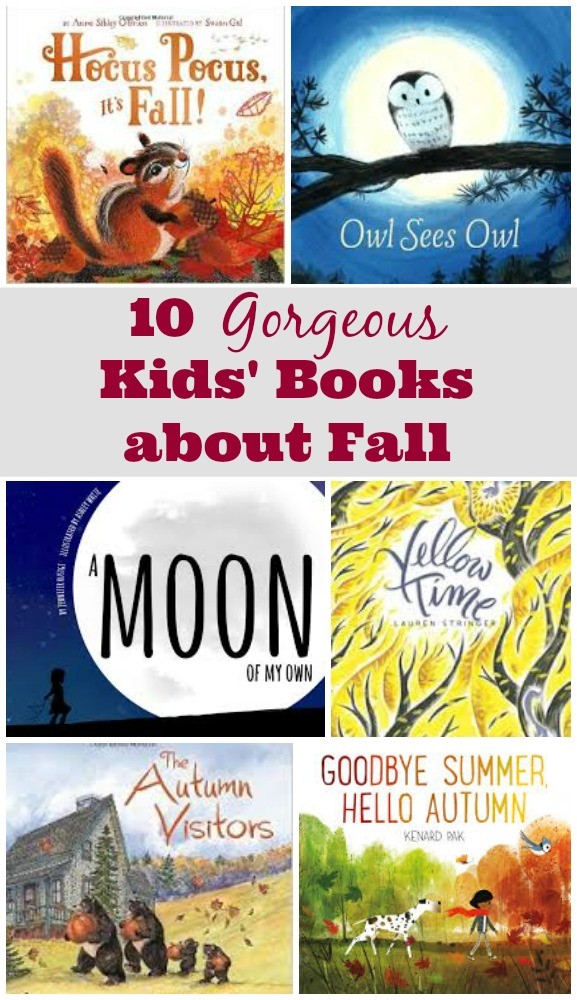 Enjoy these new kids' books about Fall & Autumn!
I love creating book lists and I think that some of my favorite are our Kids Books about the Fall & Autumn season!
There's just something about the gorgeous colors, seasonal changes and cozy text that make me want to cuddle up and keep reading (usually with a cup of tea for me a cocoa for the kids :)
Today's book list covers some of the newest reads you'll find out this season for your kids! Fall colors, animal friends and inspiration for outdoor adventures await in the pages of a book ...