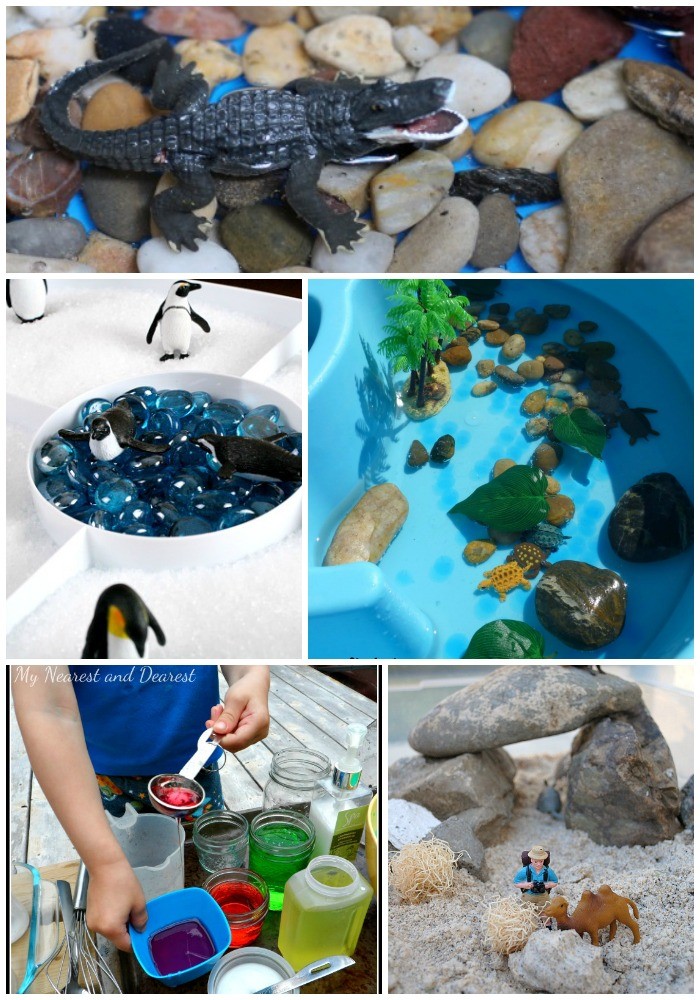 Inspire your kids to explore science with these play & learning ideas and activities!
If you've ever watch children play, you can see how much fun they have pretending.
Sometimes they are building social skills or practicing their communication and launguage skills. And other times, they are exploring new areas of the world such as science.
Quite a few pretend play activities also lead to science exploration and discovery. You'll notice kids asking questions such as "why?" and "how?" as they engage in various activities.
Many times, children don't realize that they are learning about chemistry and physics while they have fun. And play like this will continue to enhance a child's curiosity as they explore new things.
And don't think pretend play is JUST for preschool kids -- children ages 2 - 12 LOVE to engage in various play activities like these!