Enjoy these free printable Halloween Games for kids this week.
It's almost here!
Only a few more nights until Halloween, trick or treats, dressing up and bags of candy ;)
Kids get so excited about holidays so I alwasy like to round up some fun (and FREE!) games to play that keep with the holiday theme.
These are perfect to use at home, at class parties or as an alternative just in case it rains on Halloween night.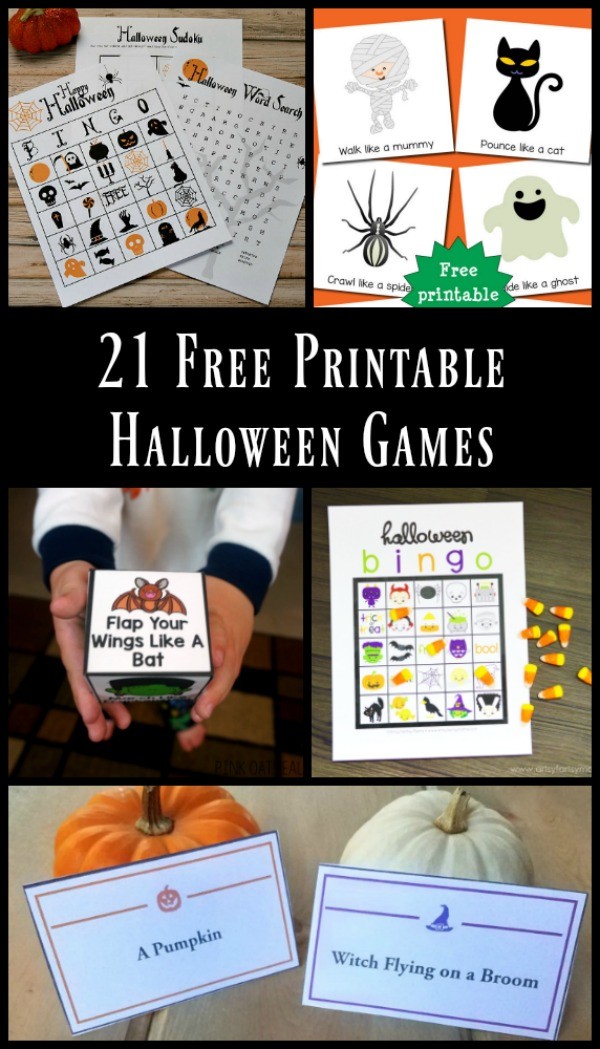 Halloween Games with Free Printables!
I remember the first year we couldn't go trick or treating due to the weather :(
It was not a happy evening at first -- kids constantly looking out the window asking "Do you think it will stop?"
It didn't.
And it wasn't just a light rain -- it was one of those cold, icy, temps below 40 degrees with rain type of nights.
So we decided to make it an at-home Halloween that year -- a few of their favorite Halloween shows and some fun games help to soften the blow of missing out on trick or treating.
Now I look for some new Halloween games each year -- easy activities to keep the kids thinking (like word searches or cyper codes) or fun family games we can play together.
Just in case you find yourself in the same predicament with bad weather on Halloween night or need some last minute family or party games this week, browse this list of super fun activities that are sure to please!
Halloween Games that Get Kids Up & Moving
These activities can be done indoors or outside and get kids (and adults) up and moving -- a great way to burn off some energy for kids that are super excited this week ;)
Halloween Scavenger Hunt || Edventures with Kids
Halloween Gross Motor Movement Game || Gift of Curiosity
Halloween Fitness Dice || Pink Oatmeal
Halloween Charades Game | Edventures with Kids
Also take a peek at these 20 Fall & Halloween Games for Kids - perfect for indoor & outdoor fun!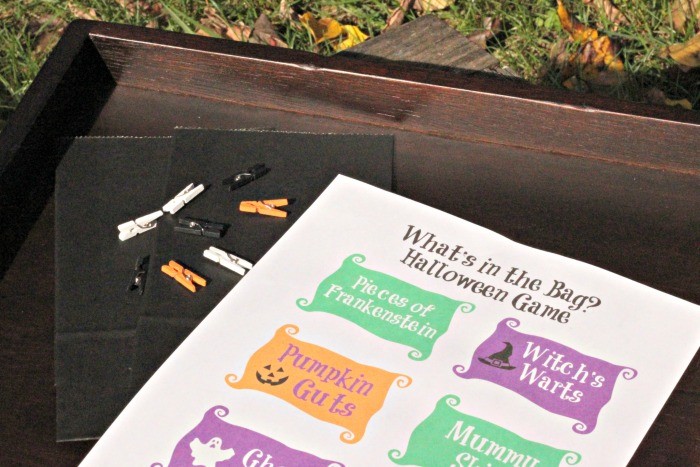 Halloween Games for a Party
These printable games are wondeful for classroom parties, Halloween-themed birthdays or at-home parties!
Halloween Touch & Feel Game | Edventures with Kids
Halloween Bingo || Artsy Fartsy Mama
Halloween Party Games || Once Creative Mommy
Trick or Treat Game || In The Playroom
Halloween Bingo Cards for Kids || Simple Everyday Mom
Silly Spiders Drawing Game || Childhood 101
Candy Corn Bingo Game || School Time Snippets
Creative Thinking Halloween Games
We LOVE to have activities on hand that encourage creative thinking! You'll find word searchs, math games, cool drawing activities and more!
Halloween Optical Illusion || Edventures with Kids
Would You Rather Halloween Edition for Families || Kitchen Counter Chronicles
Race to the Pumpkin Patch: Free Printable Board Game || Sunny Day Family
Halloween Haunted House: Who's There? Game || Mama Smiles
Halloween Maze & Code Game || Real & Quirky
Halloween Activity Pages || Mosswood Connections
Pumpkin Emotions Activities Game || Natural Beach Living
Halloween Word Search || Thrifty Mommas Tips
Pumpkin Math Game: Add Ten || Inspiration Laboratories
Halloween Sudoku || Growing Up Gabel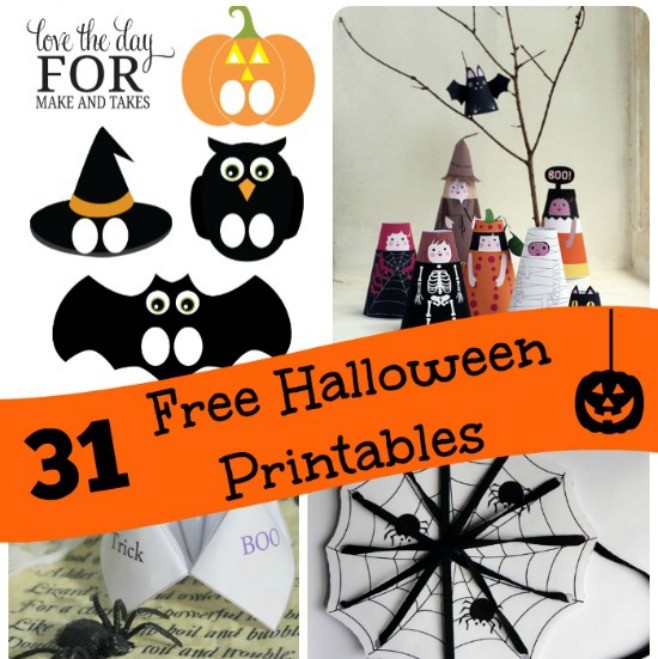 More Halloween Ideas
31 Free Printable Halloween Games & Activities
44 Fun Fall Activities for Kids