Grab this free printable Halloween Scavenger Hunt game – perfect for kids, tweens, teens & adults!
There's nothing like a Halloween Scavenger Hunt for Kids to inspire some time outdoors in the crisp, cool weather! This hunt can be used as an after school activity, weekend family fun, an easy party game and as a photo scavenger hunt too!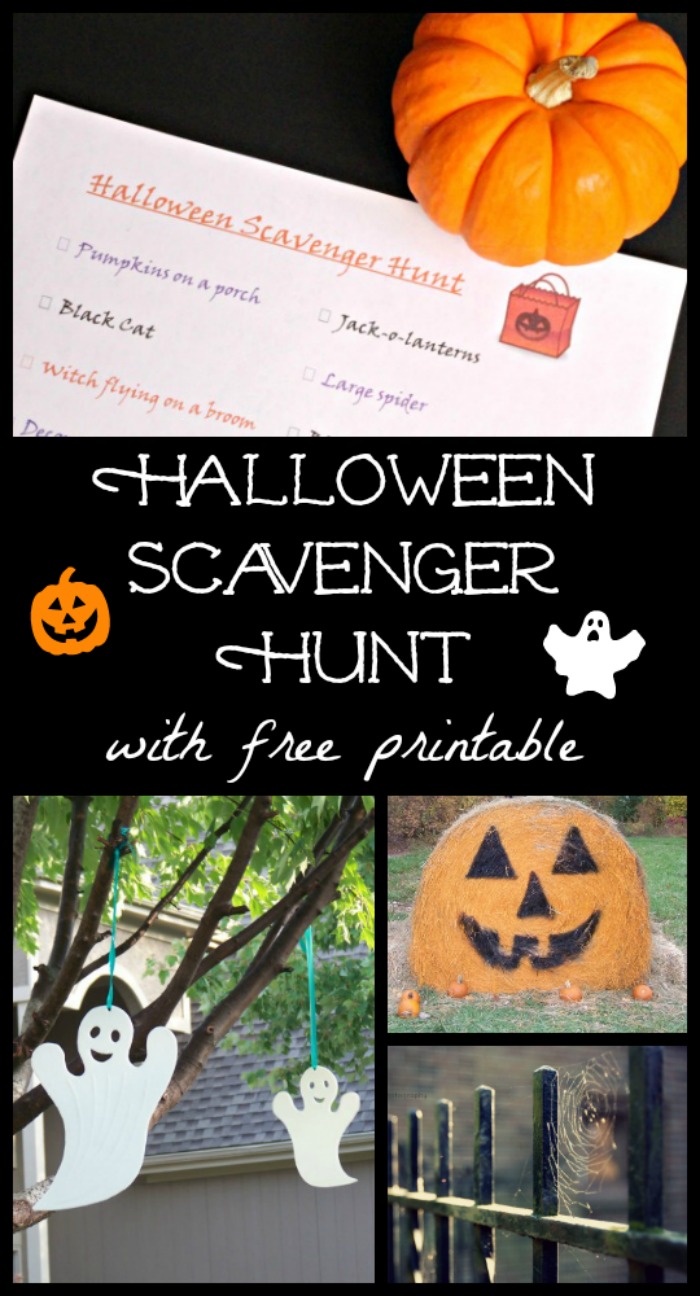 Halloween Scavenger Hunt with FREE printable

We've been enjoying some evening walks and the Halloween decorations in our neighborhood this week, so I thought I would create an outdoor scavenger hunt that will encourage your kids to get outside and find out what their neighbors are using to decorate 🙂
And it's a great alternative trick or treating activity for Halloween too! If you're celebrating Halloween all month long, be sure to check out these 40+ Halloween Printable Activities and Games with lots of fun activities to do with kids!
I love scavenger hunts like these as they are so versatile — here are a few ways to use them:
Encourage outdoor time for kids, tweens & teens – get some exercise as you hunt around the neighborhood (perfect for after school activity!)
Enjoy evening walks with family while you scout out decorations,
Use the scavenger hunt as a fun activity that friends can do virtually – see the details on how to do this below!
It's a great idea for teenagers who are looking for something fun to do on weekend evenings,
And scavenger hunts can also be used as an observation & reading activity with kids — can they find the decor around the classroom or school building?!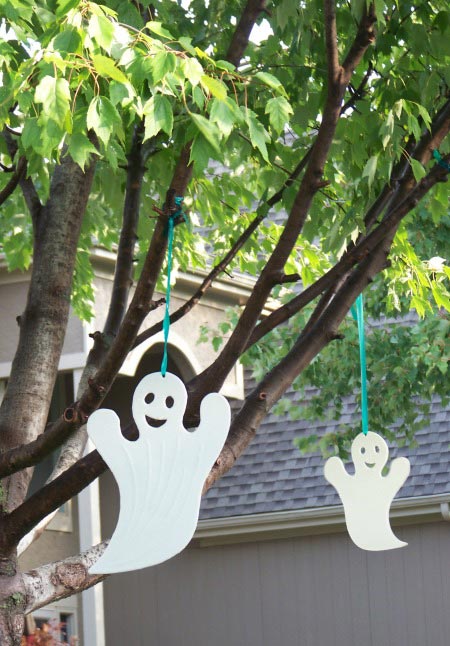 How to Do a Halloween Scavenger Hunt
There are a few items you'll need before you go out hunting — here's what we like to have with us along with affiliate links so you can easily learn more about each item:

FREE printable Halloween Scavenger Hunt (grab your copy below!)
a flashlight — or better yet, Glowstick Bracelets since you're likely to be hunting when it's dark!
And since you'll be doing this hunt outdoors and around your neighborhood, be sure to dress appropriately for the weather 😉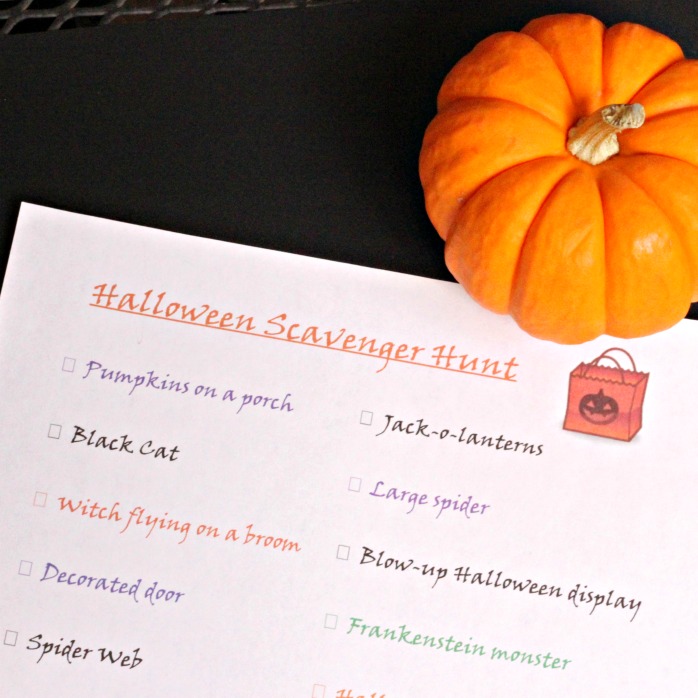 Outdoor Halloween Scavenger Hunt Clues
For a regular scavenger hunt, print off the list below and head out with your kids one evening to see how many items you can find – there are both fun and spooky items on the list.
What should you look for on your scavenger hunt?
Pumpkins on a porch
A black cat (bonus for spotting a real one vs a decoration!)
Jack o'lanterns
A large spider (I hope for your sake this is a pretend one!)
A skeleton (psst…have you see our Skeleton STEM Activity for Halloween??!!)
Dracula
A decorated door
Witch flying on a broom
Gravestones
Orange lights
A mummy (one of the more difficult ones on the list!)
Ghosts in a tree
A Spooky house (either decorated or just one you think is spooky 😉
Bats
A witch's hat
Glow in the dark decorations
Frankenstein
A Halloween flag or banner
A spider web
Plus, we've also included a chart at the bottom of the Halloween scavenger hunt (which turns it into a fun game!) if you'd like a little friendly competition 😉 See who's brave enough and can earn the most "bones" when you play! Mark down each time you find an item and at the end of the hunt, you can find out what 'expert level' you attained.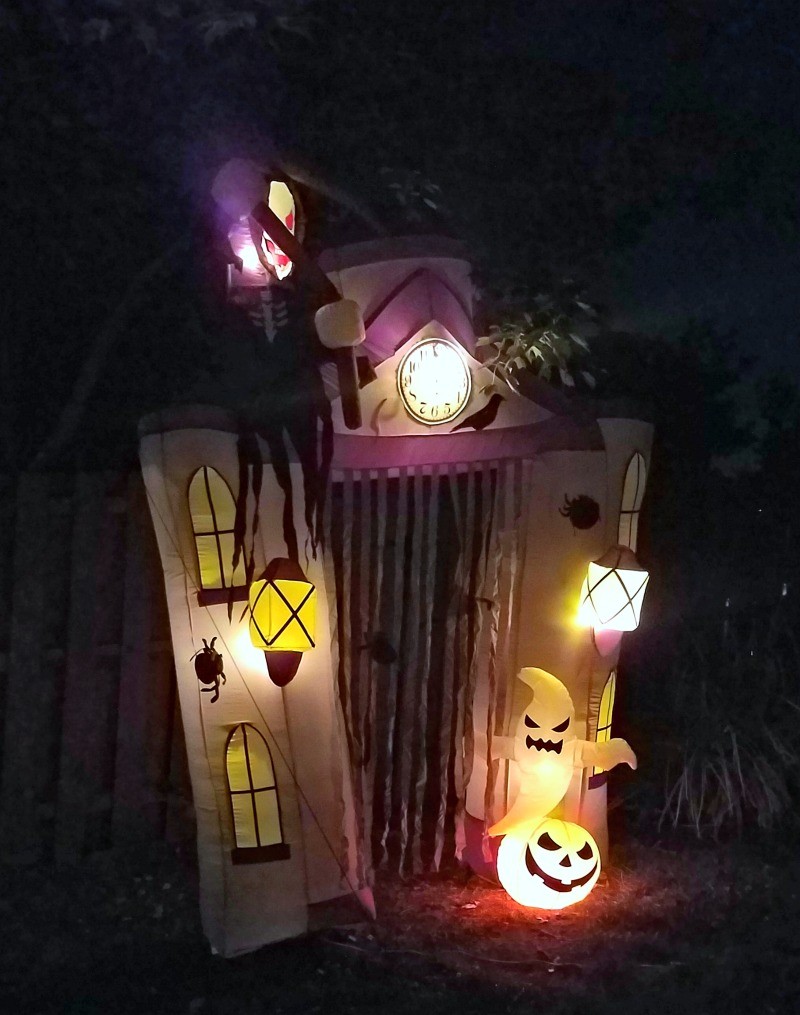 Virtual or Online Halloween Scavenger Hunt
If you're looking for a fun alternative to trick or treating, turn this into an online Halloween Scavenger Hunt!
Here's how to host an virtual scavenger hunt:
Be sure each person has a photo of the scavenger hunt clues on their smartphone
Set a time for the scavenger hunt to begin (eg. 7 p.m.) and a stop time (eg. 7:30 p.m.)
Start a Zoom call or other group online chat or room where all players can see each other.
Have everyone check in, be sure they have the clues and maybe even show up in costume 😉
Start the timer – yell "Go!" and have players run around their neighborhood looking for the clues.
Once the timer shows the end time, have all players return to their own homes and tally up the points to see who won the hunt!
You can award points as follows:
All players get 1 point for each clue they find.
Player that locates each Halloween items first gets an extra point for that item.
You can also use the "Bones" tally at the bottom of the hunt
And check out these 21 FREE Printable Halloween Games – many that can also be played with a group!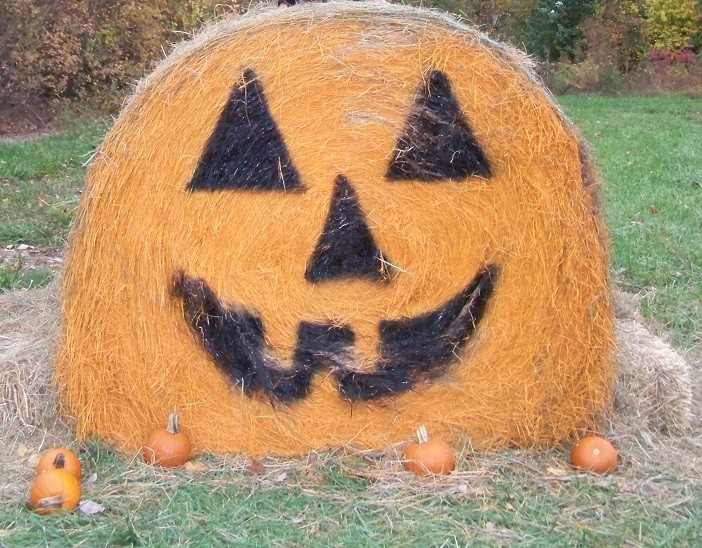 Halloween Photo Scavenger Hunt
If you'd like, you can even turn this into a Halloween photo scavenger hunt!
This is a super idea if you're doing the hunt at a party or with a group of kids (tweens and teens especially LOVE photo hunts like this)!
Just bring along your phones and have individuals or teams snap a picture of each Halloween decor item.
Set a time limit for the hunt – say, 30 minutes.
Then all meet back at a common place to show & compare photos!
You can award points for the most items found, the most creative photos and bonus points if ALL team members also appear in the pic with the item from the list!
Be sure to check out our *NEWEST* free printable Indoor Halloween Scavenger Hunt too!! It's a fun and easy hunt with riddles and is great for all ages – kids, teens and adults!
And visit Play Party Plan for another free printable Halloween Scavenger Hunt for kids.
And when you finish your hunt, enjoy more FUN Halloween Activities and Games for kids and families!
More FREE printable Scavenger Hunts:
Fall Scavenger Hunt (with free printable)
Free printable Forest Scavenger Hunt
More Halloween Activities:
31 Free Printable Halloween Games & Activities