Most people think of flowers and candy on Valentine's Day - but what your kids would really love is spending some time with you!
Here are a few suggestions for spending a few minutes together during this holiday.
1. Read their Valentines Together
Most younger kids who are in school will probably have a card exchange in the classroom.
Kids enjoy sharing their admiration for each other, and they benefit by knowing that they are making friends.
Take the time to read the valentines they bring home with them. If your kids are old enough to read, let them practice. And point out some of the humor in the cards as you read them. Some kids also like to sort the cards (a great math skill).
Yes, you may have to read the same Star Wars valentine three times, but it's worth it!
2. Cook with the Kids
Nothing says "I love you" like something yummy, and it's even more fun when you can make it with the kids.
Muffins, their favorite cookies, popcorn or a special Valentine's meal - have some fun together in the kitchen.
3. Read a Book Together
Your kids may have a favorite 'love' story, or just a favorite story that they enjoy having read to them.
Or begin a read-aloud (chapter book) on Valentine's Day as their gift each year.
Cuddle up and enjoy one of these recommendations:
4. Share Your Worst Valentine's Day Memory
Teens & tweens are just figuring out this whole 'like/love/relationship" thing, and they benefit from knowing that others had some awkward experiences and still went on to find love.
If you have older kids, talk to them about some of the humorous and not-so-great moments you've experienced. Maybe it was the time you were turned down after asking someone to the dance, or it could have been when you received a very nice valentine from someone you didn't realize had feelings for you. Sharing your experiences (both good and bad) helps them to learn and grow.
5. Go on a Valentine Scavenger Hunt
Head to a park or talk a walk through your neighborhood and scout out things for Valentine's Day together.
Here's a fun printable for you to use:
6. Talk with them
I mean the put-down-your-phone-look-them-in-the-eye kind of talking.
You know, when you're not half distracted by things going on or places you need to be.
If you're in the car with them, turn off the radio. If they're plugged in, ask them to unplug for a few minutes.
Just talk - about anything -- families need to connect.
And, of course, hug & kiss them....today and every day!
Happy Valentine's Day


You might also like:


Also sharing at....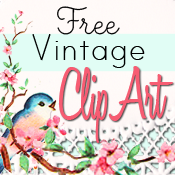 This post may contain affiliate links as a courtesy to my readers. If you choose to purchase an item, we may receive a small commission from that purchase; we'd like to Thank You for supporting us in this way & gratefully appreciate your patronage.