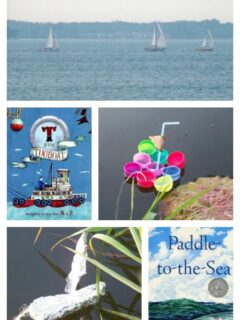 This week's linky will Discover & Explore Boats, Water Fun & Things that Float!
Kids can explore a number of science and engineering ideas by trying to build their own boat and playing around with the concept of sink and float.
How heavy is an item before it sinks? And what type of materials can be used to make a boat that floats?
Read More

about Boats, Water Fun and Things that Float for Kids