Attention Parents: What do you do when you see something like this?
Do you send your kids over to play and explore? Or do you pick up a mallet and make some music?
I have a summer challenge for you — Go Play at the Playground!
Notice I didn't say "Take the kids to the playground to play". No, that's what we always do as parents. My challenge to you is to not be a parent during at least one playground visit.
Forget all about the 'I need to watch them' voice in your head, don't worry about checking the text messages on your phone and don't even bring any friends along with you. Make it some Parent/Kid time just for your family and play, play, play!
When was the last time you slid down the slide? Or swung so high on the swings that your feet could touch the clouds?
Can you remember walking on a fallen tree or balancing on a beam? And you know that you want to climb those great rock walls that we never had as kids, right!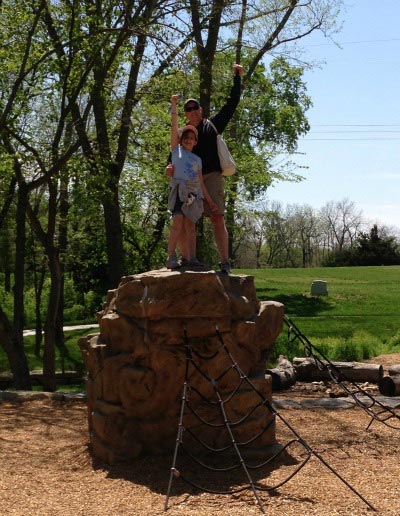 Do you remember those days when you couldn't wait to hang upside down on the monkey bars or be the first one at the swingset? Go ahead – ignore all those other parents who are just sitting on the bench supervising their kids; they don't know what fun is, right!
You can also use this printable Playground Scavenger Hunt to head out and search for all types of fun playground equipment together.
And on the serious side, our ability to push aside all the craziness of life and stop for a few minutes to just enjoy some time with the kids is very beneficial for both us and them.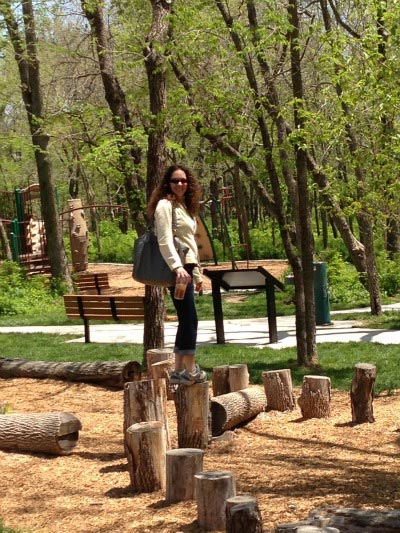 Parents need that playtime to relax, learn to live in the moment and connect with our kids.
And kids need to see us let loose every once in a while — it reminds them that we like to have fun (and not just do the laundry, mow the yard and chauffeur them around to their activities). It's also a great way to strengthen your connection with the kids too.
So the next time you see some fun equipment at the playground — take a swing, make some music and enjoy!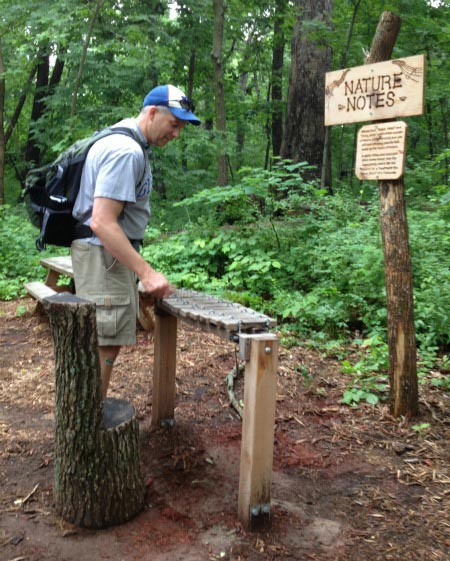 100 Days of Play Blog Hop
Sharing simple ideas on how to connect with your children through play!
New ideas shared each day from 4/1 – 7/20.