One of the most popular attractions for families is the zoo. I'm not sure if it's all the curiosity that we have about animal behavior or the fact that most of our kids act like animals so we think they'll feel at home during their visit 😉
And June is National Zoo Month! Our last Discover & Explore linky theme was Zoos & Wild Animals and we had some great reviews of family friendly zoos that were shared.
Here are a few qualities that I feel help a zoo to have a family-friendly atmosphere:
1. Great Observation areas
Visitors love to see the animals play, eat and do their thing so having a large viewing window or areas that can be used by people of varying heights is a must. I like the plexiglass that is used at many zoos so you don't have to look through the bars (I bet the animals prefer it also). And even better are the open-air, open-space exhibits where animals can roam freely.
2. Interactive Exhibits
This is such a great learning tool for kids during their visit. Whether it's a fun wall exhibit that teaches about the animals habitat, an 'act like this animal' area or a place to feed or touch the animals, these hands-on experiences are what many kids remember about their visit.
3. Good Transportation & Walkways
Let's face it, kids get tired during their visit and parents can only carry them for so long, right?! So having some fun ways to get around the zoo (trams, trains, stroller-friendly areas) are a big help in making the day more enjoyable.
4. A Once-in-a-Lifetime Experience
Many zoos specialize in this area — allowing an up-close experience with animals that you probably wouldn't see in your own backyard.
And of course, good restrooms should get a mention here too 😉
5 Family Friendly Zoos
Check out these fun zoo reviews that were shared in last week's Zoo & Wild Animal linky: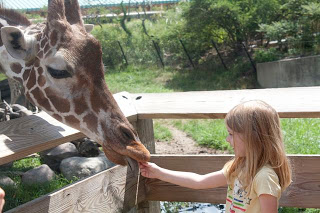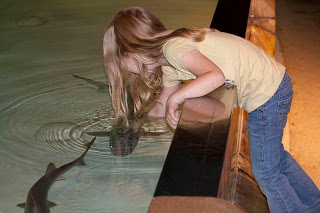 Life with Moore Babies shared a great post on their visit to the Indianapolis Zoo. Visitors are able to pet dog sharks and feed the giraffes! Now those are some amazing once-in-a-lifetime experiences. They also have dolphins, a walrus and a fun carousel.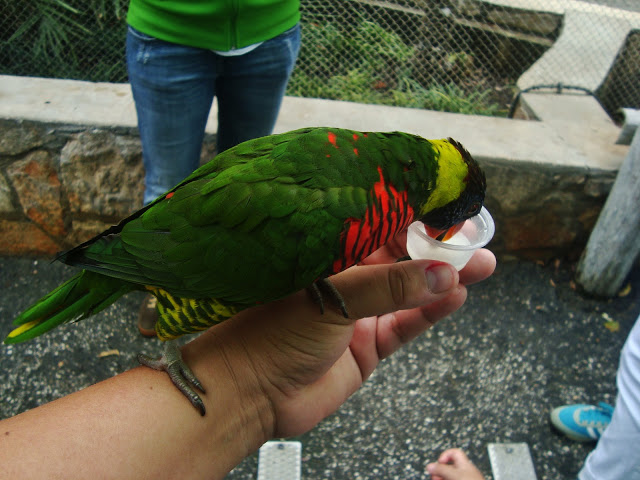 There's Magic Out There took us on a tour of the San Diego Zoo. As you can see in the photo, you are able to feed lorikeets (another great experience for the kids!). The zoo has a huge hippo viewing area from underwater and a large petting area for kids too.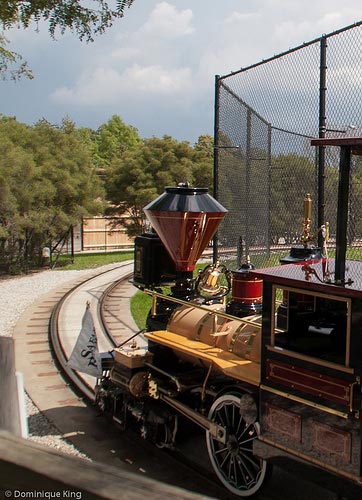 Midwest Guest shared a nice review of the Toledo Zoo. You can read how the zoo all started with a single woodchuck exhibit back in the early 1900's. The zoo has a wonderful train ride that you can take around the savanna which includes narration about the animals and their habitat (great learning there!). Make sure to check out more great animals photos and details of Dominque's visit at the zoo.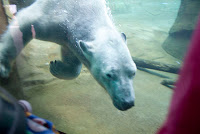 Life with Moore Babies is a zoo-going family! They also shared their visit to the Kansas City Zoo. One of my favorite areas of the KC Zoo is the open kangaroo exhibit – literally, there are no fences or barriers! And if you're on the path at 4:30 pm when they ring the dinner bell, the kangaroos will hop right in front of you. And I'm so glad they saw the sea lion show too!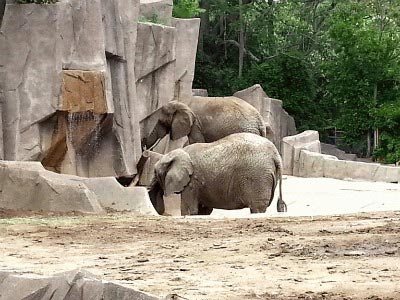 The Milwaukee County Zoo was shared by Tales from the Nursery and one I haven't been to in years. You can see penguins, polar bears, seals and many large animals. Make sure to stop by and see the video of their zoo day visit.
Many thanks to everyone who shared their zoo and wild animal ideas! Stop by Fantastic Fun & Learning to see the Zoo Sensory Play ideas they are featuring this week.
Our next linky opens tomorrow and the theme is Summer Fun — can't wait to see what you'll share with us!
And if you plan to head out to the zoo this summer, don't forget to print out the Zoo Scavenger Hunt to bring along with you — it gives the kids permission to act like animals 🙂
Happy Exploring!
~Jacquie