It seems that the summer heat is settling in for a while – and everyone knows that hot kids are not happy kids! Here's some fun 'frozen' ideas to beat the heat with ice, cold snacks and cool activities.
Chilly Play Ideas
1. Ice Relays
Fill a bucket with ice and have kids use tongs or plastic shovels to carry ice cubes from one bucket to another. Tongs are great for building dexterity in young kids. Plastic shovels with ice are really slippery, so the kids have to walk carefully so they don't drop it!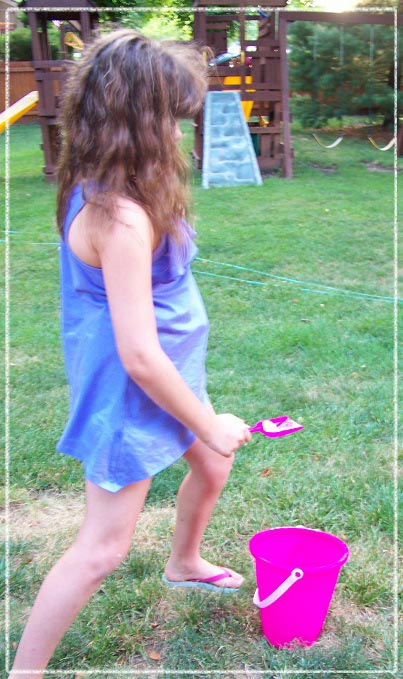 MORE PLAYTIME FUN
2. Be an ice architect when you visit @Train Up a Child and Build with Ice Cubes
3. Enjoy Ice Bowling with @A Little Learning for Two
4. Read and spell on an Ice Letter Hunt from @Reading Confetti
Ice-y Art Projects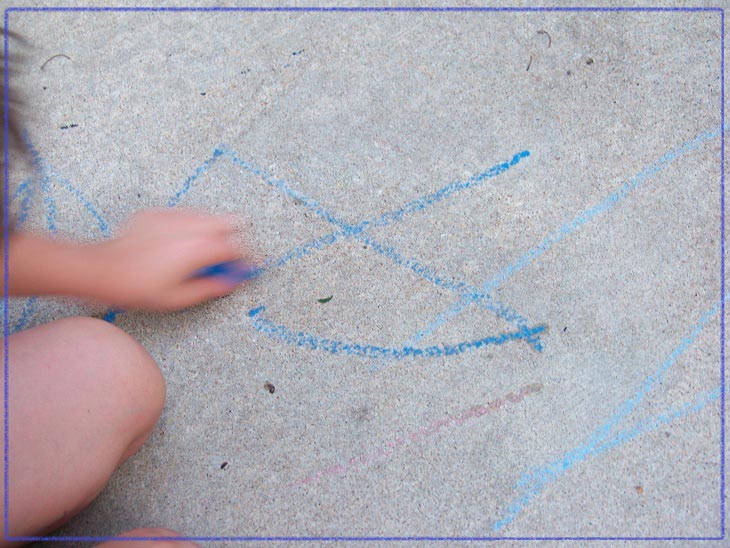 5. Frozen Chalk Drawings
Take a few sticks of chalk and run them underwater. Put them in a plastic bag and freeze. When kids draw with frozen chalk, it looks darker (more like a crayon) and then dries a lighter color – notice the two colors of blue in the photo.
MORE GREAT FROZEN ART IDEAS
6. Explore Slide Painting with Frozen Paints from @Putti Prapancha
7. Experiment with a rainbow of colors in Goop and Ice Play with @Growing a Jeweled Rose
8. Design some red, white & blue pictures with Patriotic Ice Cube Painting from @Mama's Little Muse
'Cool' Science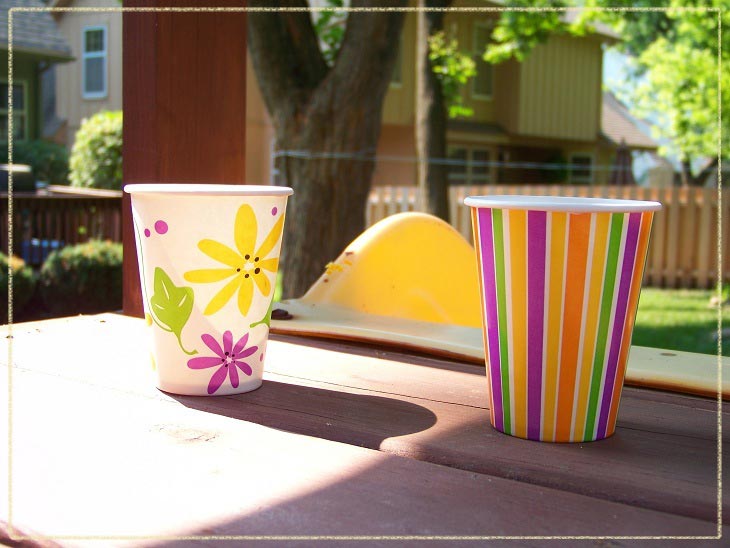 9. Melting Ice
Take 2 cubes of ice and put one in each of two cups. Place one cup in the sun and one in the shade. Have kids estimate how long it will take each to melt – check the cups every 15 minutes.
What kids learn: Heat causes ice to melt faster!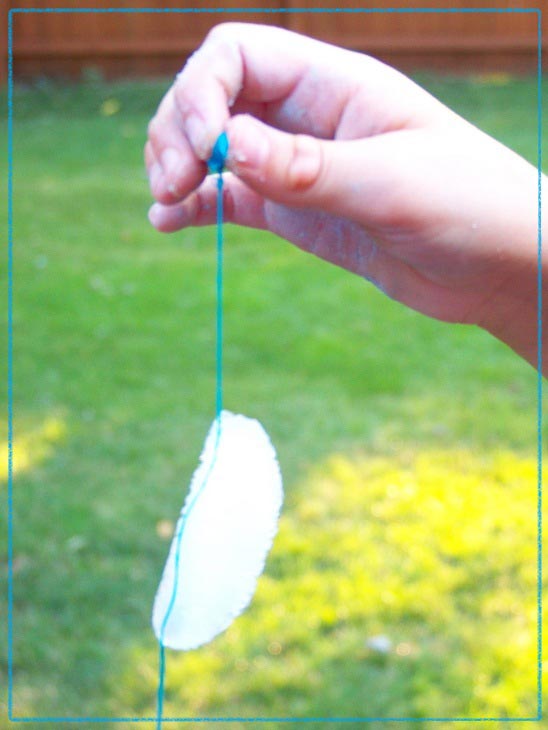 10. Pick up Ice on a String
Do you remember this old trick? You'll need an ice cube, piece of string, glass of water and table salt. Wet the string in the glass of water, place it on the ice cube and sprinkle salt over the string. Wait a few minutes and you'll be able to pick up the ice cube using just the string!
What kids learn: Salt decreases the temperature of the ice. As the wet string melts into the cube, it freezes (because it's wet and the internal temperature of the ice is still cold).
MORE COOL ICE SCIENCE
11. Learn about Ice Colour (color mixing) from @Red Ted's Art Blog
12. Explore different ways to Defrost Toy Animals with @Tinkerlab
Frozen Treats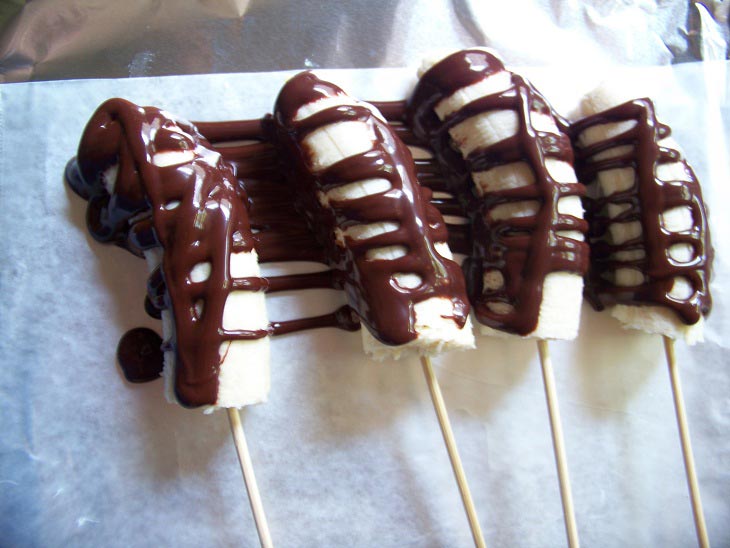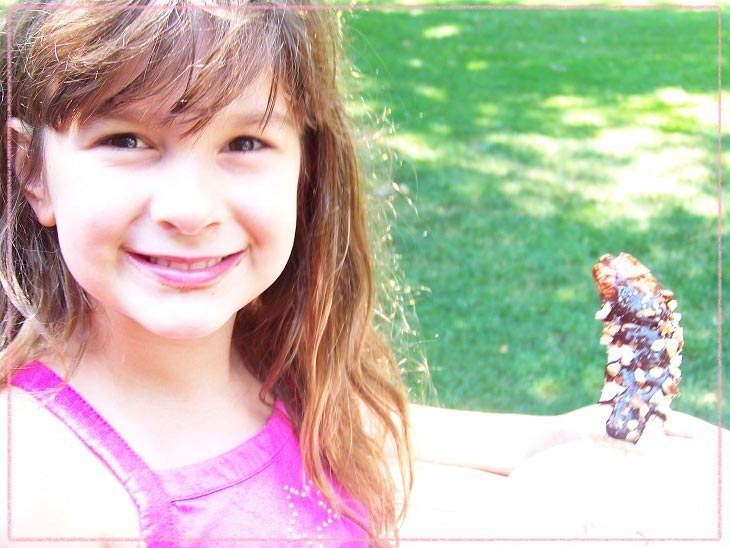 13. Banana Pops
Cut a banana in half and put them on a wooden stick. Place them on wax paper on a cookie sheet. Cover with chocolate sauce and nuts (we used crushed salted almonds). Freeze for 90 minutes. YUM!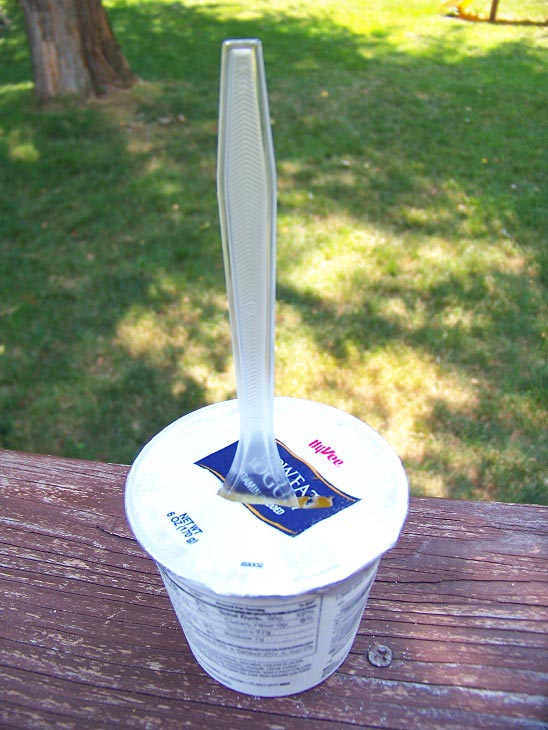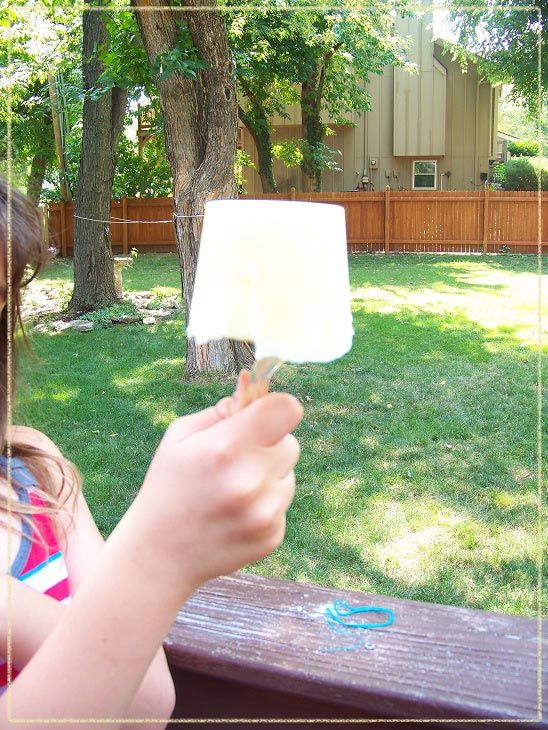 14. Easy Frozen Yogurt
Cover a carton of yogurt with tin foil (or buy foil-covered yogurt). Cut a slit in the top and put in a plastic fork or spoon (not metal). Place in the freezer for 2 hours. When you take it out, loosen the yogurt a little and it slides right out!
LOTS MORE CHILLY TREATS
15. Oreo Asteroids ice cream treats from @Toddler Approved
16. Create Your Own Ice Cream in a Jar with @Make, Do + Friend
17. Make Frozen Nutella pops with @Momma's Fun World
18. Host an Ice Cream Taste Test with the kids from @52 Brand New
19. Enjoy Banana Popscicles with @The Iowa Farmer's Wife
20. Make yummy Strawberry and Cream Popsicles with @wordplayhouse
21. You'll think you're on the islands with these Pina Colada Popsicles from @paintcutpaste
Staying Cool When You Have to Be Outdoors
Sometimes you have to be outside on those hot days – maybe you're on vacation with a trip to the zoo all planned, or heading to an outdoor event. Here's a few tips on keeping cool: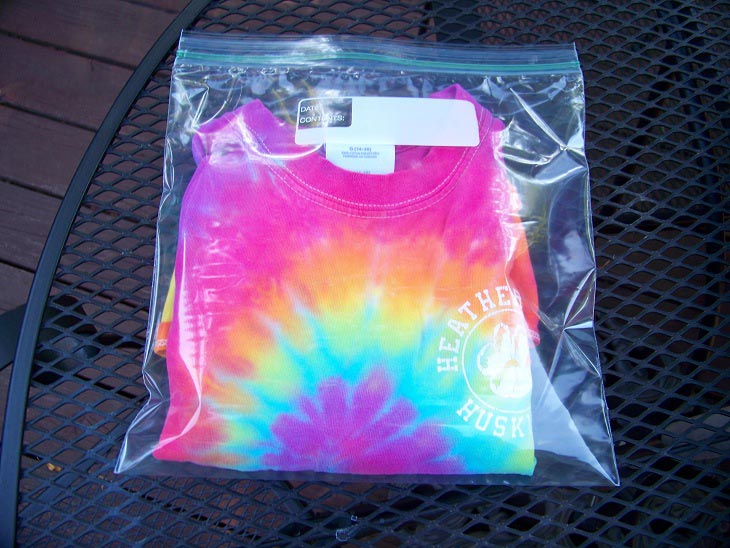 22. Freeze your clothes
One way to beat the heat is with cool clothes – literally! Place a tshirt or pair of socks in a ziploc bag and put in the freezer overnight. When you head out the next day, you'll have some refreshing items to keep you cool for a little while. You can also pack them in your cooler to change into as the day gets warm.
Take-along Cool Cloths
Wet a washcloth, ring out and place in a ziploc bag. Freeze overnight and you'll have a great ice pack to take with you to cool your neck during those hot outings.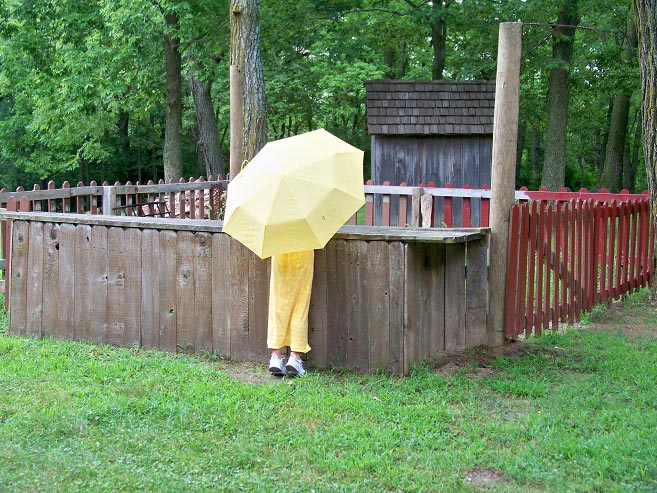 23. Umbrellas
What kids doesn't love to use an umbrella?! And they're not just for rain showers – umbrellas on hot days can also give you a break from the beating sun.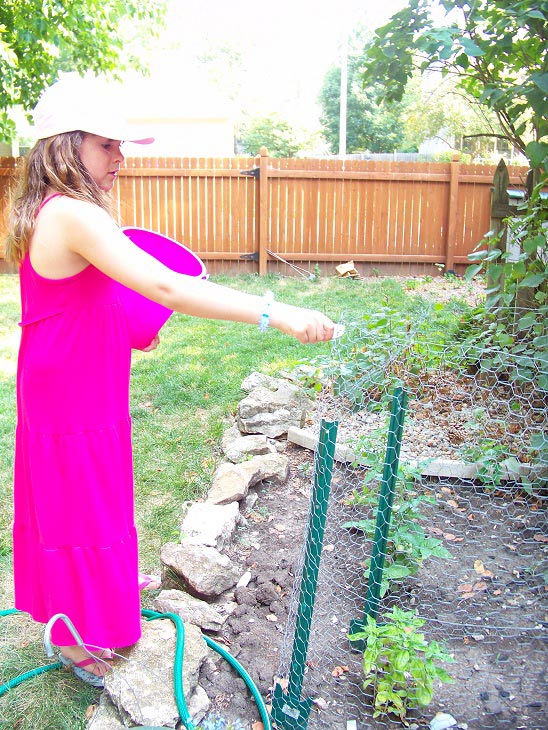 And when you're done with all your ice fun for the day, don't forget to 'water' the garden!