Inspiration for Summer reading with fun reading logs & rewards for kids!
As parents, we know that connecting the kids with books throughout the summer months is SUCH a good thing.
Summer reading helps them to keep their vocab and comprehension skills strong so those first weeks back to school are much easier!
But honestly, keeping them reading can be a challenge with all the other fun activities they have going on -- like the pool and friends and s'mores by the fire ... not to mention the availability of technology and the desire to get sticky, dirty and wet any chance they get ;)
Which is why this first post in our 105 Days of Free Summer Fun includes awesome ideas & freebies that will not only inspire your kids to read but also allow us to retain our 'cool Mom/Dad' status without constantly bugging them to pick up a book!
17 Summer Reading Logs & Reward Programs
There are a number of wonderful businesses that offer free books & other reading rewards or incentives for kids who read during the summer.
In most cases, you'll just need to have the kids track their books on a reading log and then head to the store to exchange it for a free book or other fun things!
I often get a thumbs-up from my kids when I find them free things ;)
Local Library Reading Programs
First, be sure to sign them up for summer reading at your local library!
Most libraries will have a kids program and also one for teens.
Every summer, our kids have earned free books, coupons for ice cream, headphones and entries into some big giveaways (gift cards to a local bookstore and iPad minis)!
All libraries offer different incentives but most really hit it big over the summer to keep kids of all ages -- toddlers to teens -- reading!
You can also enjoy the reading rewards with these national summer reading programs: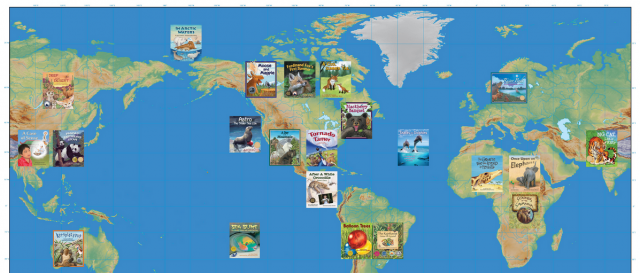 Read Around the World (online)
Arbordale Publishing is offering FREE access to 25 of their awesome ebooks this summer!! Kids can also play Reading BINGO, print off their own 'reading passport' & earn a free book.
Just read all 25 of the books, fill in your passport and send it to them for your Reading Certificate and free book!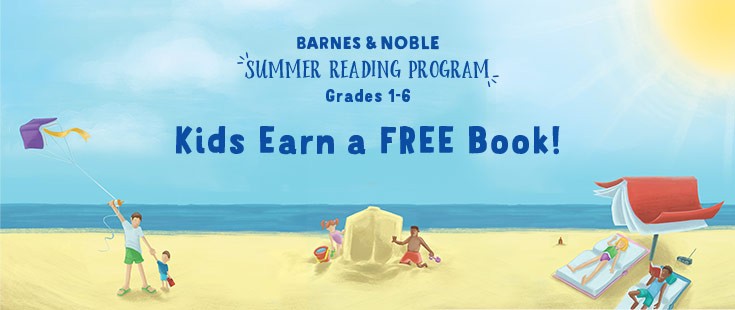 image credit: barnesandnoble.com
2017 Barnes and Noble Summer Reading Program
One of the most well known summer reading programs, kids ages 1st - 6th grades can read 8 books this summer and turn in their reading journal for a free book (they have a list of books they offer on the reading log).
The 2017 program runs from May 16th through Sept. 5th!
image credit: halfpricebooks.com
Feed Your Brain at Half Price Books
Kids 14 and under can participate in the Feed Your Brain summer reading program in June & July. Younger kids be read to while kids who can read on their own will record their reading time each month. Download & print the reading log!
The best part -- kids earn Bookworm bucks so they can buy their favorite books at the store!
American Girl Stores

If you have a daughter who loves the American Girl dolls or books, be sure to see if your local American Girl store has reading clubs this summer! It's a fun way to introduce your daughter to history too.
2017 Scholastic Reading Road Trip
Kids can register to log minutes & unlock rewards on the Scholastic Summer Reading site -- AND you can see if the Reading Road Trip is coming to your city too!
The program runs from May 8th - September 8th and has a number of recommended reading lists for kids along with their minutes being logged toward their schools' total which may win the school some prizes too!
Summer Reading Logs & Rewards for Kids
Sometimes kids need a challenge -- nothing HUGE or cumbersome since it's summer. It inspires them to keep going, read a few more books or even get out of their current reading 'funk'.
These are all free printable challenges that your kids will enjoy.
Some of perfect for younger kids while others are a great way for tweens & teens to vary what they're reading.
And 3 Dinosaurs has some beautiful weekly reading logs -- great if you homeschool during the summer.
If you're heading to the library this summer, try these challenges: