This FREE printable Thanksgiving Day Parade scavenger hunt is perfect whether you're watching the parade at home or going to see one live!
We love to have fun things to do on Thanksgiving Day -- like these FREE Thanksgiving coloring pages for kids and adults.
One of our family traditions is to watch the parade together on Thanksgiving morning -- kind of the calm before the storm (of family and food ;) so I thought why not create a fun game to go with it!
Grab a copy of our newest scavenger hunt & keep kids entertained for a bit ;)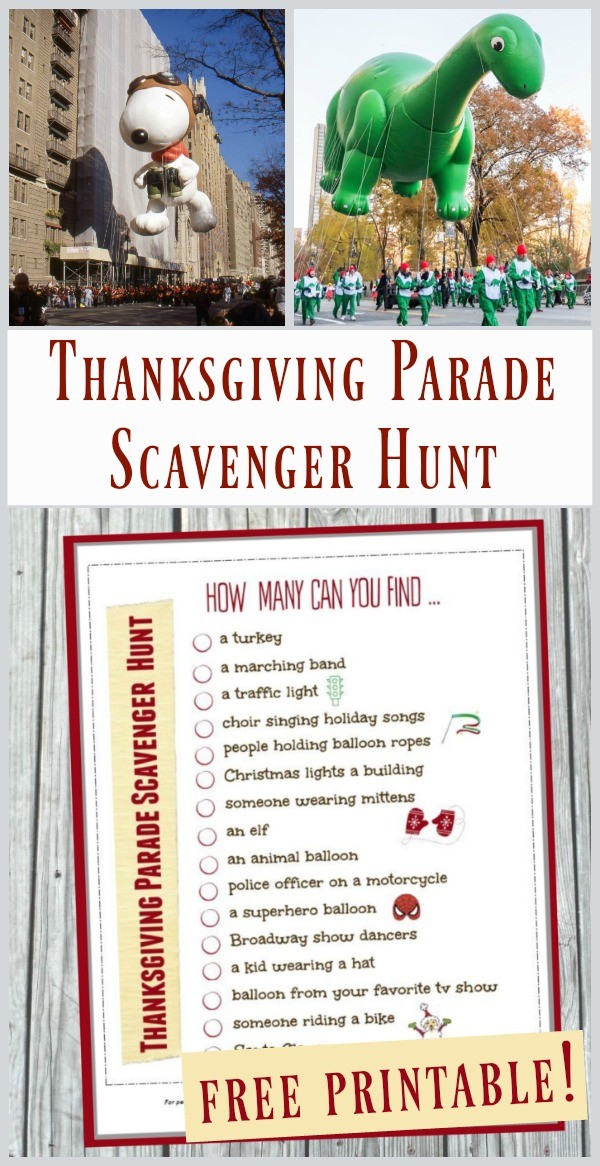 Thanksgiving Day Parade Scavenger Hunt (FREE printable!)
Scavenger hunts are fun, easy and a great (learning) challenge for kids too! They help to increase attention spans as kids hunt down items, offer a fun opportunity for learning new words and challenge kids to pay attention to details.
All that fun learning wrapped up in a printable game!
This Thanksgiving Day parade scavenger hunt can be used with almost any parade -- the ones you watch on t.v. or even if you're attending a live parade event. Since we always like to pair almost any activity with a book, here are a few fun parade-related reads along with affiliate links to each one!
Balloons Over Broadway -- is the true story of Tony Sarg who created the helium balloons that are used in parades!
Milly and the Macy's Parade -- a great historical look at the beginnings of the Macy's Thanksgiving Day parade -- how the first parade in 1924 was organized by Macy's employees!
Thanksgiving Parade -- a board book perfect for younger readers who might be watching their very first parade!
And based on a favorite movie, Miracle on 34th Street is also a wonderful read aloud during the holidays!
If you're looking for more holiday reads, see these 10 Thanksgiving Books about Gratitude & Thankfulness!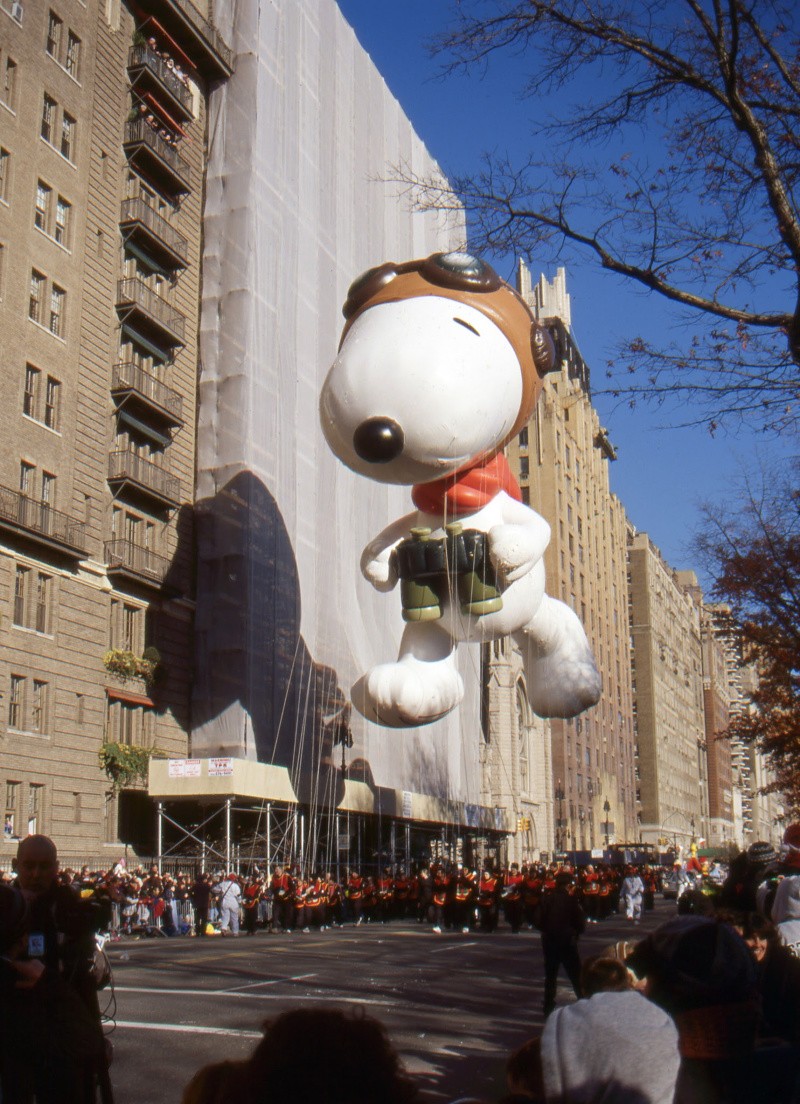 Printable Thanksgiving Day Parade Scavenger Hunt
We've included both easy to find and somewhat harder challenges on the scavenger hunt list so kids of all ages will enjoy the hunt! If you're attending a local parade that may not have balloons, just look for parade floats with the same theme.
Keep an eye out for the following items when you're watching the parade:
a turkey
a traffic light
a marching band
people holding balloon ropes
a choir singing holiday songs
Christmas lights on a building
someone wearing mittens (might be a big challenge depending on the weather ;)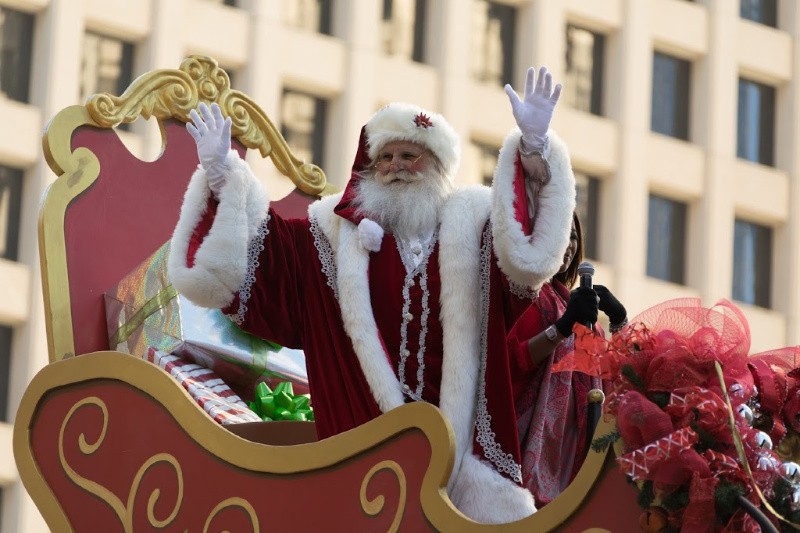 an elf
an animal balloon or float
a police officer on a motorcycle
a superhero balloon or float
Broadway show dancers (or any dancers)
a kid wearing a hat
a balloon/float from your favorite show
someone riding a bike
Santa Claus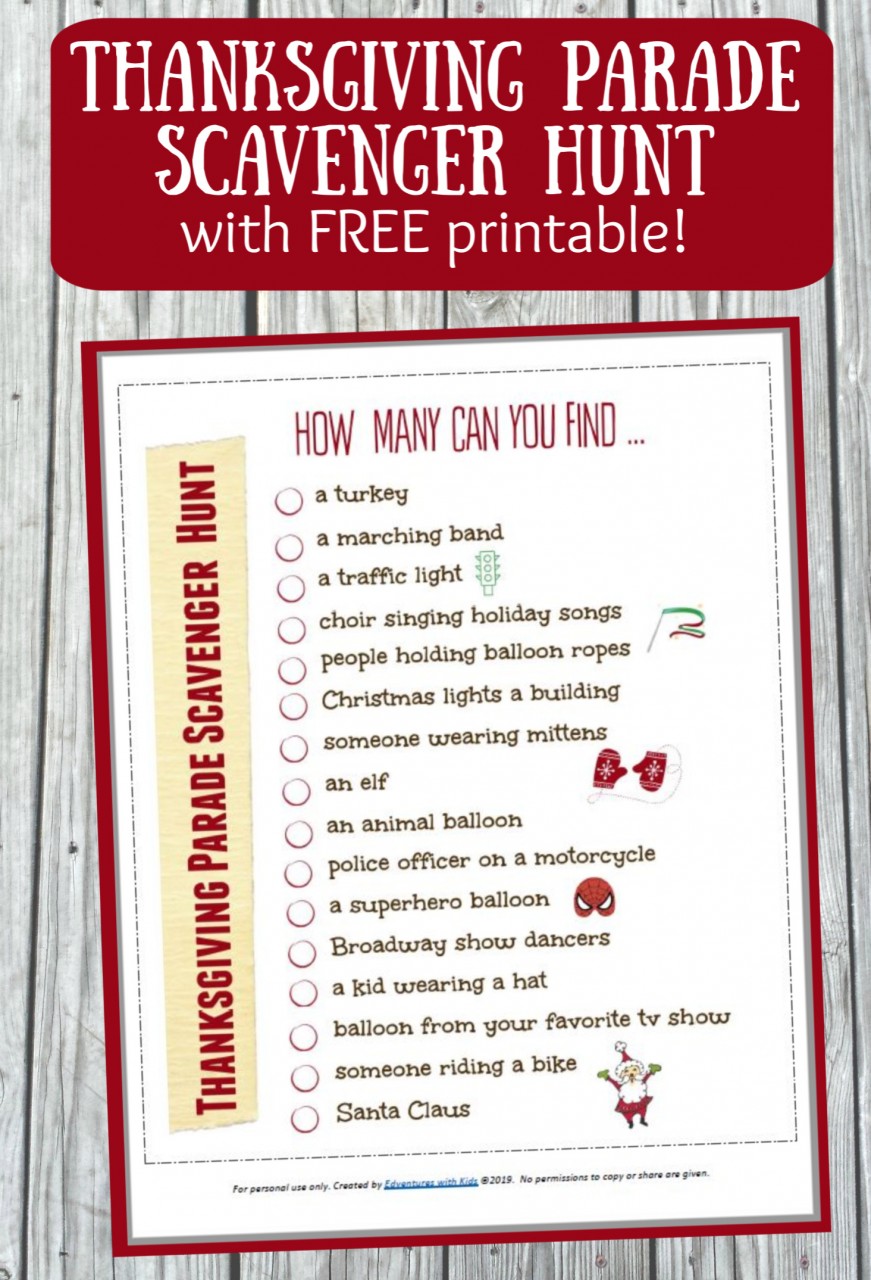 Grab a FREE copy of the Thanksgiving Parade Scavenger Hunt here!
If you're looking for more fun ideas for keeping kids entertained on Thanksgiving, be sure to see these 10 Printable Thanksgiving Games for Kids & Adults too!
Have a wonderful Thanksgiving!
More Holiday Scavenger Hunts:
Thanksgiving Photo Scavenger Hunt (free printable!)
Gingerbread Scavenger Hunt for Kids (free printable!)