An awesome list of things to do this Fall -- favorite autumn activities for families!
It's Fall!
Time for all those great outdoor & indoor activities the kids love to do in Autumn -- and it's also a great opportunity to enjoy some time together as a family too!
With such a great mix of nice weather, holidays, seasonal day trips and changes in nature, we always like to pull together an ULTIMATE list of Fall crafts & activities each year -- some traditional things that our kids LOVE to do along with new ideas for outings or projects that might just become your next favorite family tradition!
---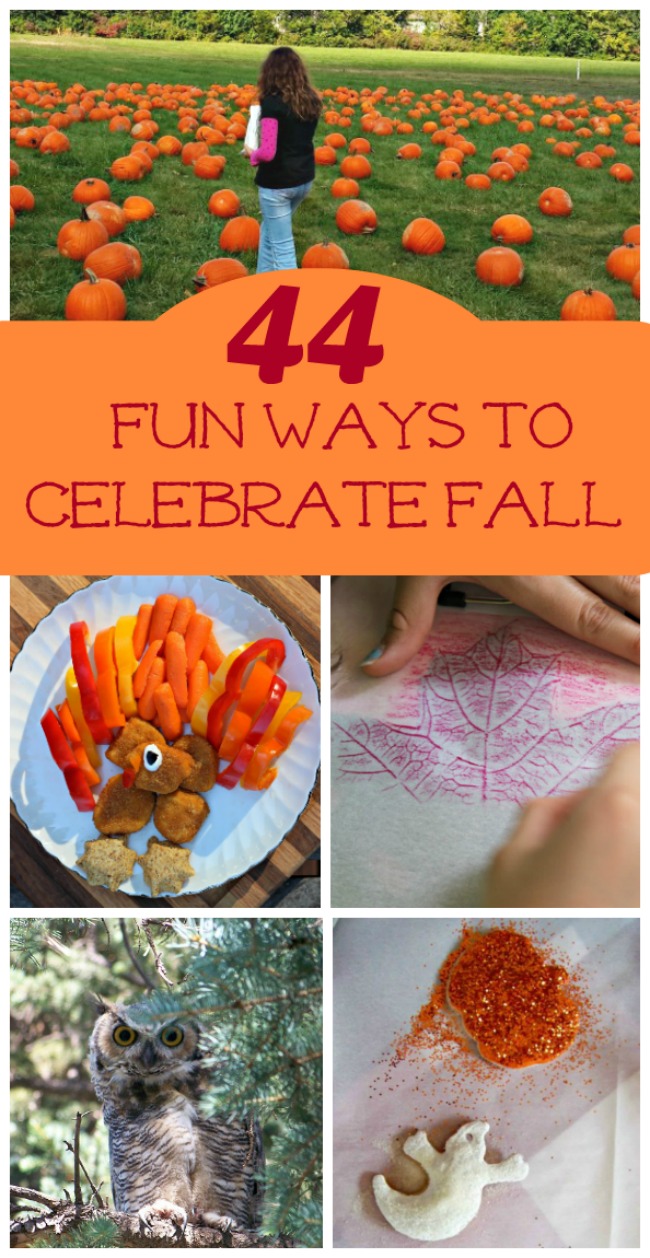 44 Fun Fall Activities for Kids & Families
There are just so many ideas for Fall fun that I tried to organize things by category --
Indoor Ideas,
Outdoor Autumn Fun,
Halloween Activities &
Things to do for Thanksgiving.
We've included crafts, family outings, ideas for volunteering, seasonal ways to celebrate and affiliate links to a few of our Fall favorites too!
Outdoor Fall Activities
Go Apple Picking and then bring home your bounty and make something fun -- apple crisp is our favorite!
Get lost in a Corn Maze -- and while you're there, snap a family selfie too.
Attend to a few chores -- Rake the leaves and jump in the pile (and then rake them up again :) or have your kids create a leaf maze they can run through!
MORE OUTDOOR FUN 40 Outdoor Fall Games for Kids

Indoor Ideas for Autumn
Cuddle up under some warm blankets with some great fall books! Actually, we love to do this outside too :)
Create some beautiful Fall Texture Art using items you have from around the house!
Draw a map of the neighborhood and plan out your trick or treat route ;)
MORE INDOOR IDEAS: 55 Fall Printable Games & Activities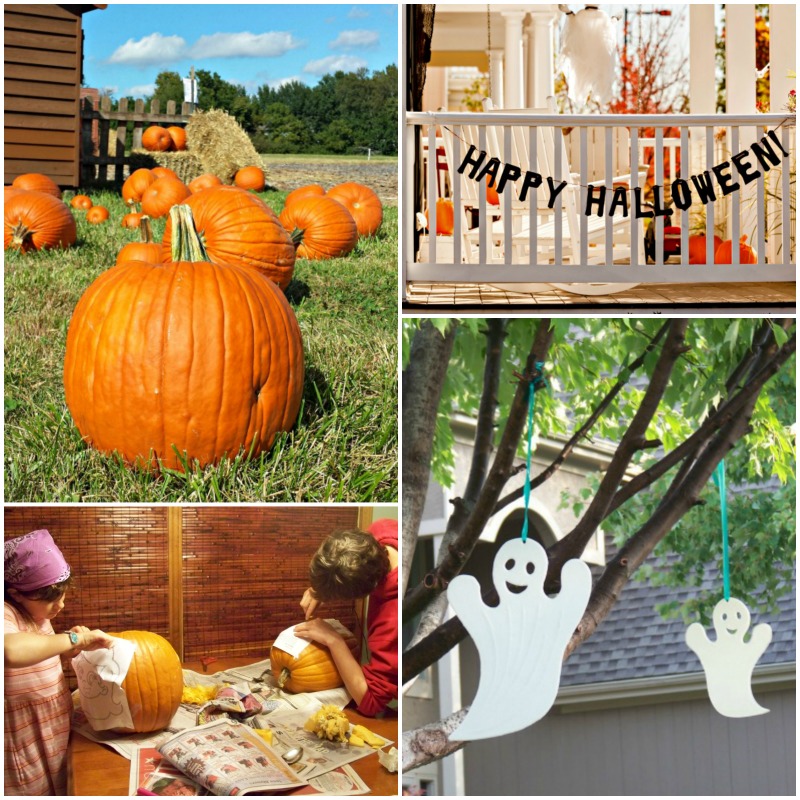 Halloween Activities
Plan a Halloween themed dinner one night -- have everyone wear their costumes too!
And then toast pumpkin seeds! We love to try different flavors -- our favorite is a little butter with cinnamon, salt & spices.
Go on a 'haunted' hayride -- there are scary and not-so-scary ones you can find near you.
Show your kids how to do the Monster Mash or dance to Thriller!

Enjoy Family Movie Night with a not-so-scary Halloween theme -- try a few of these kid-friendly titles:


Donate that extra candy or craft with it using these 15 Ways to Get Rid of your Extra Candy!
MORE HALLOWEEN ACTIVITIES: 31 Free Printable Halloween Crafts & Games
Things to do for Thanksgiving
Share family stories! Thanksgiving is the perfect time to focus on extended family and kids just love to hear stories and see old photos of their relatives.
Watch the Thanksgiving Parade together & choose which is your favorite float or balloon.
Make Handprint Turkeys (always a classic and a fun way to see how big the kids grow each year :)
MORE THANKSGIVING IDEAS: 20 Free Printable Activities for Thanksgiving
Getting ready for the holidays? Try these ideas!
25 Ways to Slow Down & Enjoy the Holidays