Get inspired with this list of 33 Fun Things to do in the Winter -- inside & outside activities and fun with or without snow!
The kids are out of school for Christmas Break and today is the first day of Winter -- time for a master list of fun things do to keep them busy!
Whether you're looking for indoor activities, fun things to do outside or a few unique ideas for your winter vacation -- these ideas are sure to please, easy to do and will keep your kids thinking & creating on those long winter days.
We even have some fun ways the kids can pitch in and help kick-start organizing for the New Year!
(*) items are included in the photo collage
33 Fun Things to Do in the Winter
Having three or more weeks off from school can get kids a little squirrely (if you know what I mean) -- that's a LOT of downtime!
I love having one or two go-to activities that we can do each day -- ideally, one indoor activity and one outdoor adventure so we can get some fresh air too.
Christmas break is also a great time to dive into those art projects or science activities that may take more than a few minutes to do.
Try adding a few of these FUN winter activities to your schedule during the coming weeks!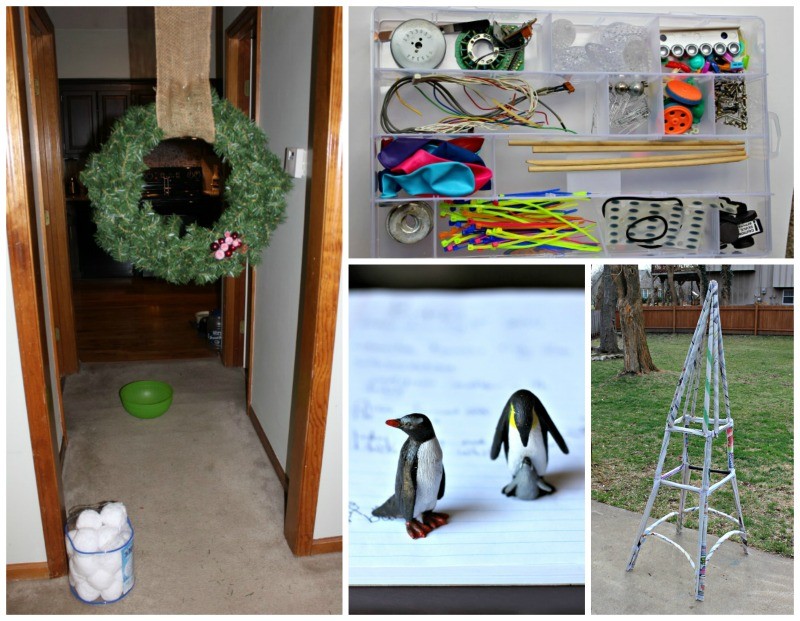 Inside Winter Activities for Kids
Print off some of these free winter-themed paper games & activities.
Make a birdfeeder for your yard.
Clean out the playroom & donate gently used toys & books.
Try an engineering challenge -- build the Eiffel Tower using newspapers!!
Grab a wreath and some white socks & set up an Indoor Snowball Toss game.
Take apart some old electronics and build your own Tinker Kit!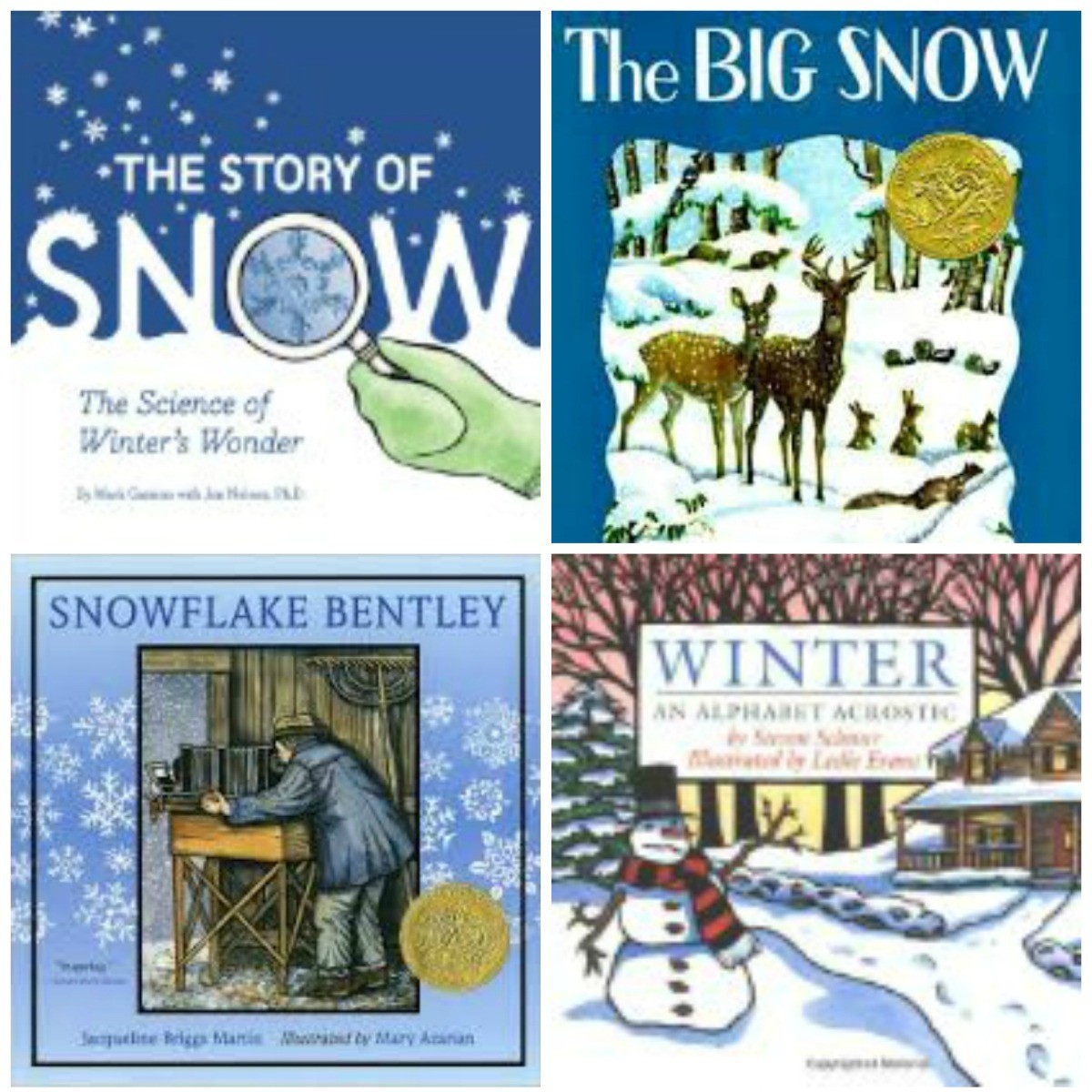 Cozy up with some hot cocoa and a few wonderful winter books for a reading session.
Create a set of mystery balloons for a fun non-messy sensory activity.
Have fun learning about penguins with these video cam, books & more!
If kids need to burn off energy, here are some fun indoor activities to beat off cabin fever.
Write 'thank you' notes or call out-of-town relatives to say 'thanks' for the holiday gifts.
Explore maps & globes with this Christmas-themed geography game!
If you have cold weather, ignore it & host an Island Day at home!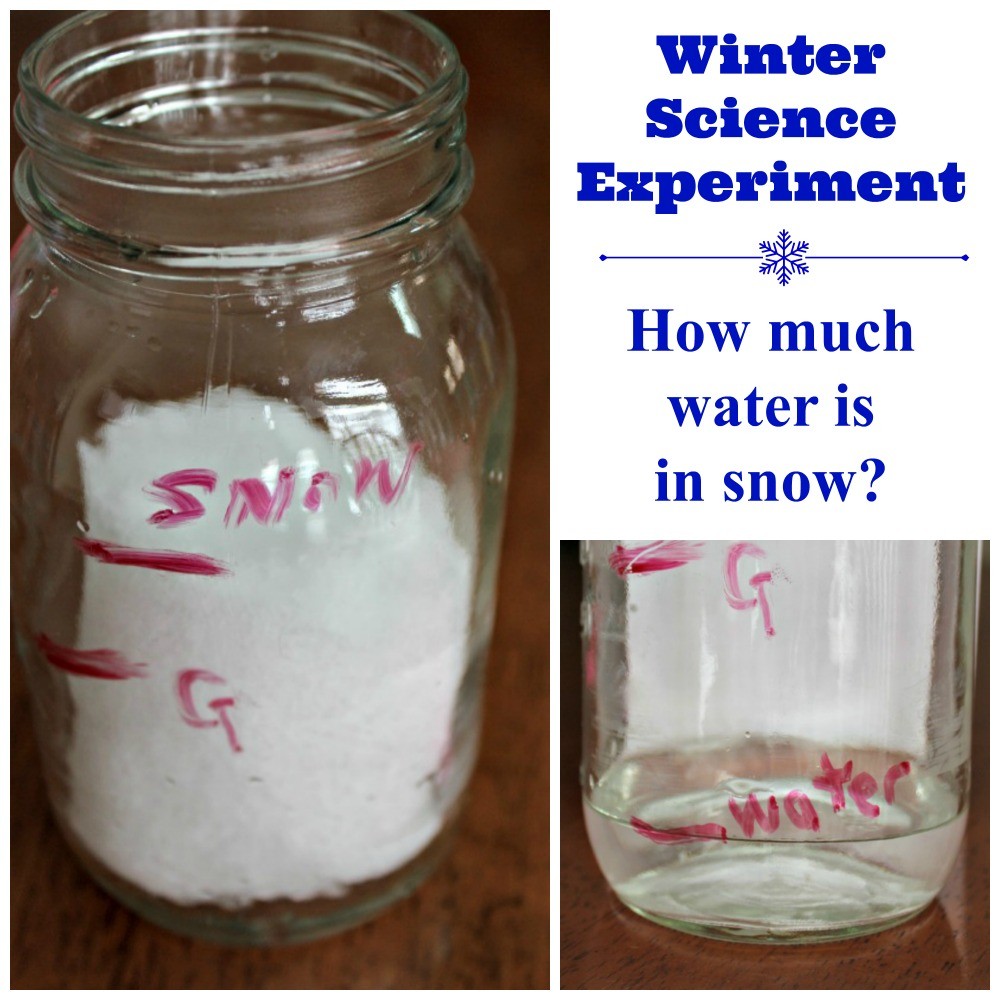 Fun Indoor Winter Science Activities for Kids
Holiday physics with sink & float *
Create your own 'gong' sound experiment
Test how much water is in snow *
10 Easy Shadow & Light experiments
PLUS More winter science experiments
Have a New Year's Eve Countdown
Talk about the coming year & set Family Goals for 2019
Get started planning your summer vacation – Browse websites, get a few travel books from the library and have the kids help make a list of attractions
Inspire kids to start their own science journal. *
Put together a winter nature table and bring nature indoors! *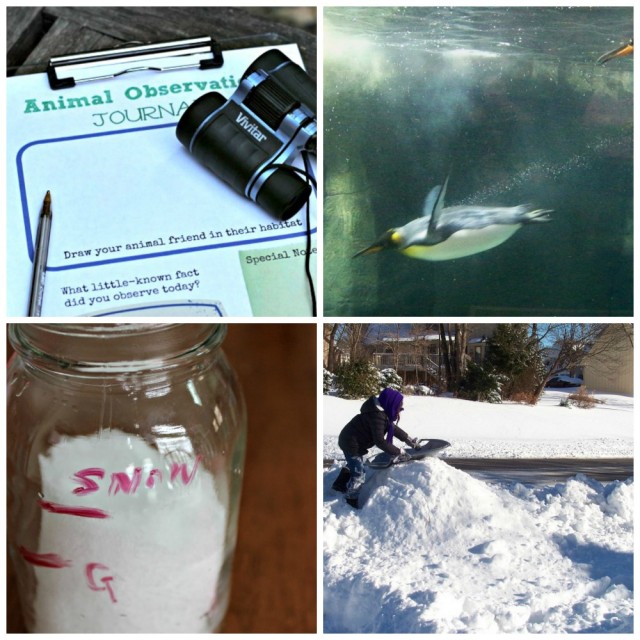 Outside Activities to Do in Winter

Head out on a Winter Scavenger Hunt (w/FREE printable!)
Go for a Winter BINGO walk with these free printable winter BINGO boards. *
Make snow angels or go sledding.
Take a walk in the park and search for animal tracks
Play in the snow (if you have it) or make your own snow!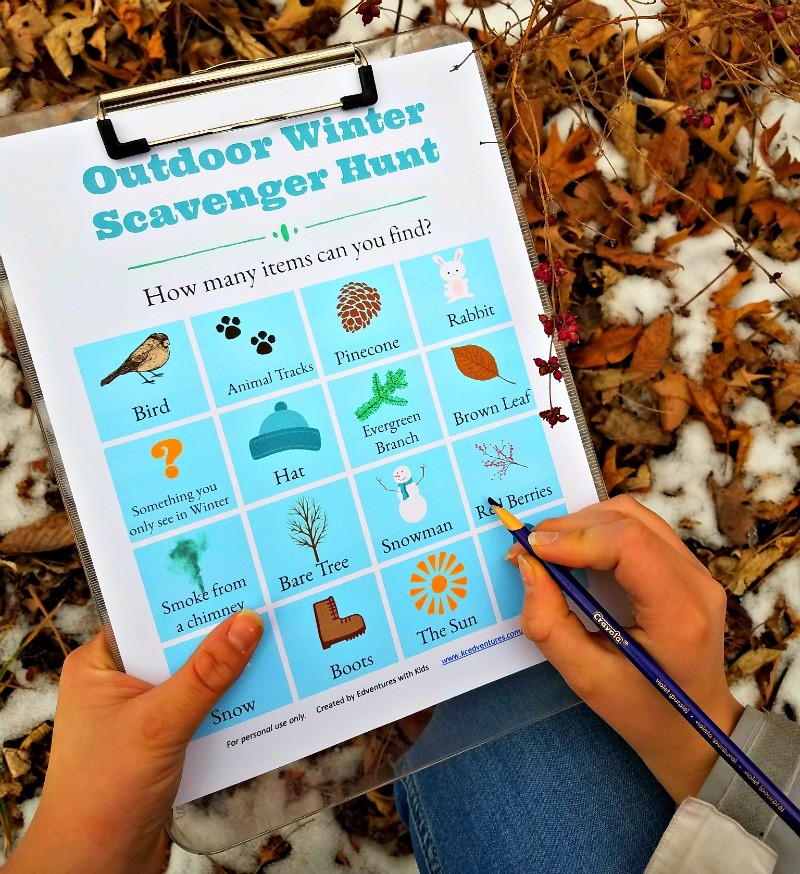 Go bird watching -- use this free bird identification chart!
Head to the rink & ice skate together.
Grab our free printable Playground Scavenger Hunt and scout out a new playground in your area.
Go on a Scavenger Hunt -- check out the January list in our 12 Months of Scavenger Hunts.
Fun Places to Go Near Me in Winter

Visit some of your favorite furry friends at your local nature center -- see our 5 Best Things to See at a Nature Center post for ideas. *
Explore an art museum -- here's 5 things to do while you're at the museum.
Go to the library for a storytime or fun activity session they are hosting.
Visit to a local park and use this free printable Animal Observation Journal to track what you see!
Find a local attraction that your family hasn't visited & go explore together!
Take a tour of a factory in your city.
Try visiting the zoo on a warmer winter day and start your own Animal Science Journal white you're there!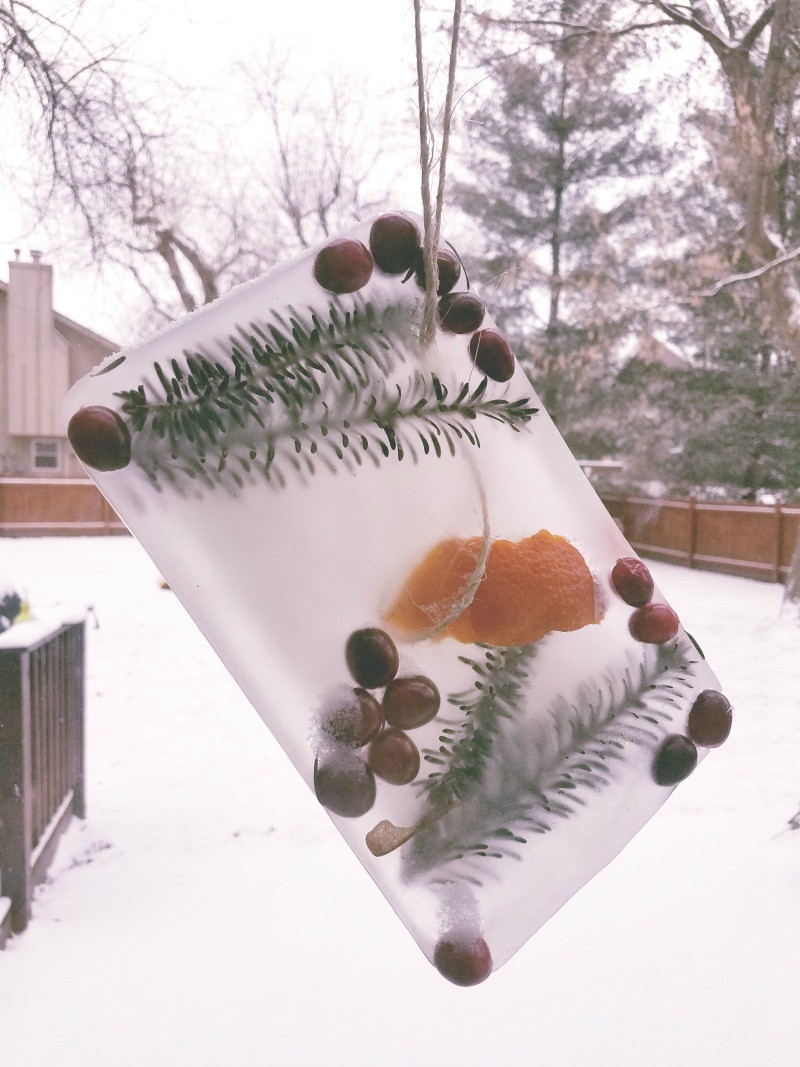 Creative Winter Crafts to Entertain Kids

Make an ice wreath or ice sun catcher to hang in the window.
Put up a "snowman factory" so the kids can build snowmen without snow!
Make some noisemakers or New Year's crafts.
Use pinecones to create your own winter forest playland. *
Design your own zentangle rocks! *
Decorate the windows with paper snowflakes!
Make a snowglobe in a bag.
Create a winter art project -- check the Winter Fun board for tons of ideas!
MORE Fun Things to do for Winter:
29 ways to be a Cool Parent this Winter
14 Wonderful Winter Activities