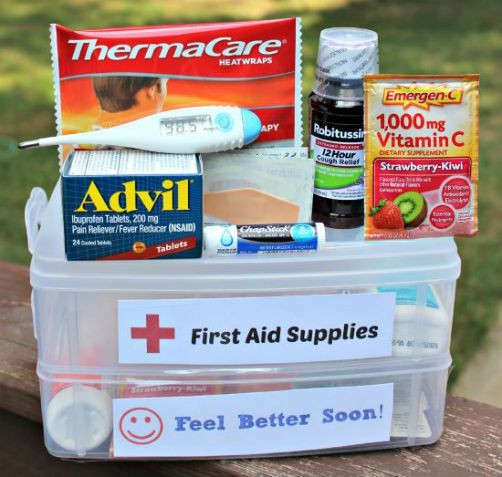 Use this free printable First Aid Kit list and quickly know what to include in your own medical kit for the car, classroom or college student!
We are currently packing up my oldest and getting him ready for his first year at college this week (one of those big life moments for both parents & kids)!
And in all the packing & shopping, I'm trying to think about what he'll need when he's 1,000 miles away from home.
You know, the stuff that Moms always seem to prepare for -- all those "What if" moments.
One of the items that quickly came to mind is a portable First Aid Kit that's perfect for students!