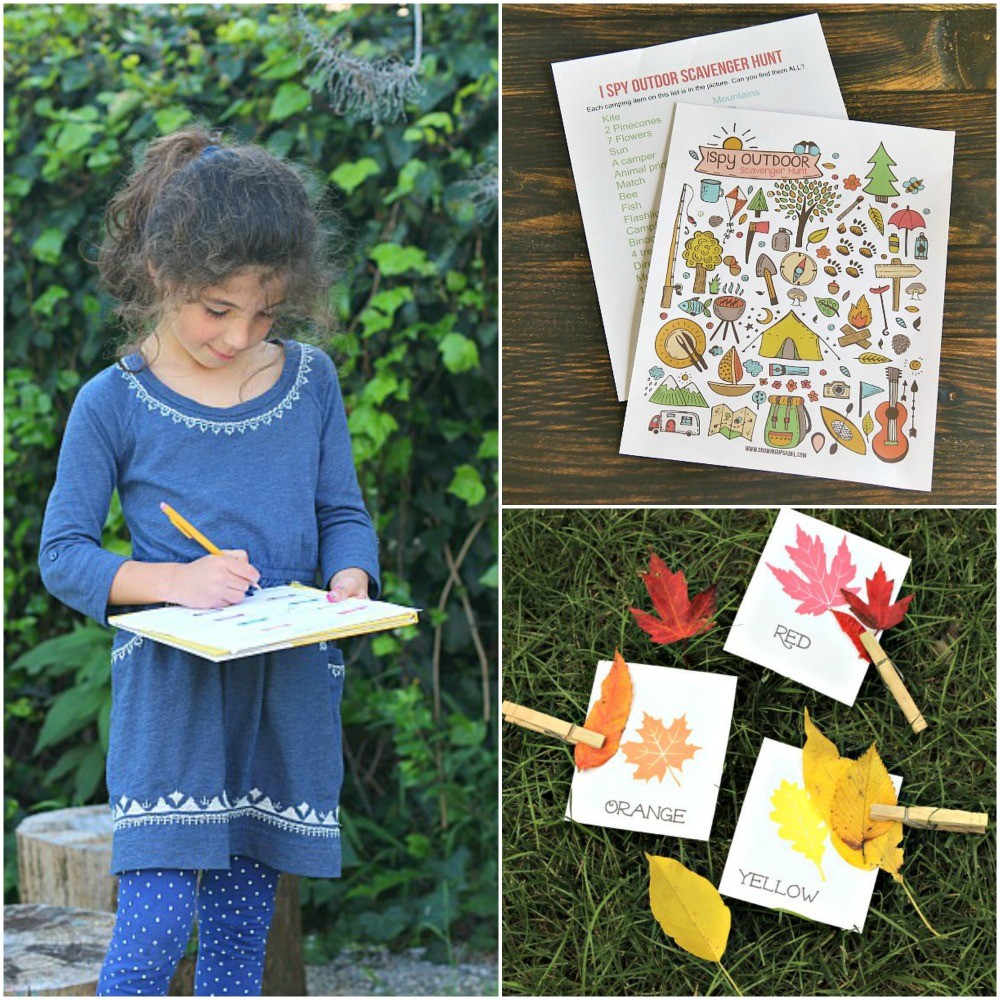 Inspire your kids with these awesome outdoor scavenger hunts (many with free printables!) and time outside will soon be something that happens on a regular basis!
It's those long school days that always get me thinking about how much time our kids are stuck indoors.
Even with recess (which has so many caveats these days - too hot, too rainy, etc), the majority of their seven hour school day is in the classroom. So once they walk in the door, I love to have some outdoor activities ready to go!
And scavenger hunts are some of our favorites (as you may have guessed :) They can be done together, as an independent activity, with a group of friends and are so darn easy :) Just grab a list & go!