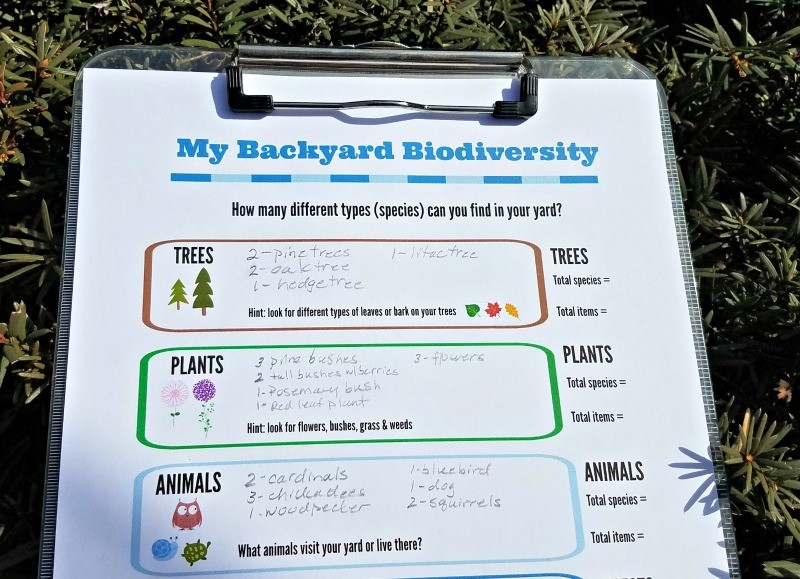 A fun outdoor science activity that let's you measure the biodiversity of living things in your backyard ecosystem!
Many times, you'll hear kids say "hey, there's a bird!" or "this is the tallest tree in our yard!"
This activity takes it one step further to inspire kids to notice the DIFFERENT types of trees, plants, animals and insects that live right outside their window!
And for today's activity, we're partnering with an awesome group of blogs for Storybook Science - projects that connect picture books to science activities for kids!