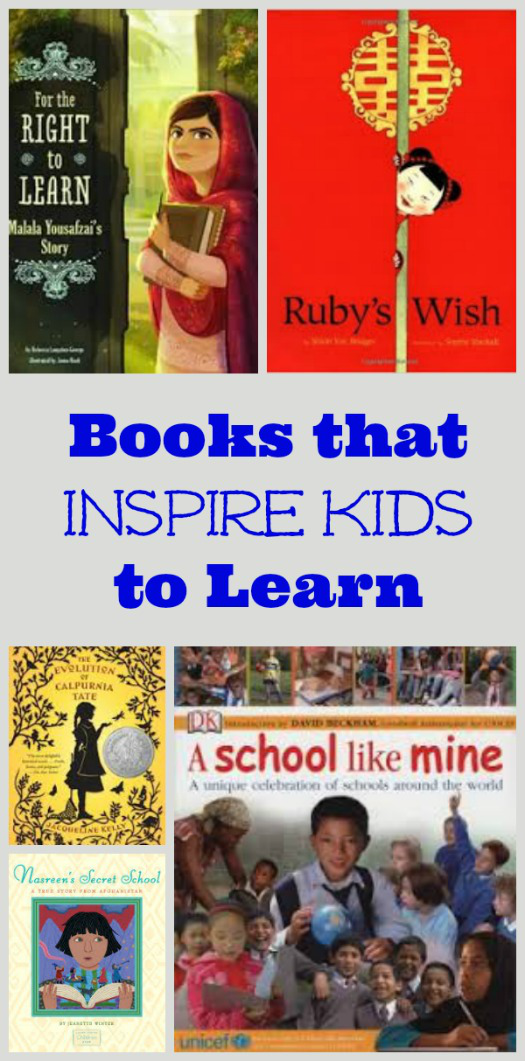 Many thanks to Hallmark for sponsoring this post and helping to create communities where all children have the chance to grow up as healthy, productive & caring persons. All book choices and thoughts are mine alone.
Today's book list was inspired by a young lady who fights for quality education for all children around the world.
Malala Yousafzai was 15 when she was shot by the Taliban for attending school in Pakistan. It was against the law for girls to go to school and yet, every morning Malala would get up and not only get herself to school but encourage other girls in her village to attend as well. She survived the attack and has since become the youngest Nobel Peace Prize recipient who now travels the world with her father to share their story.
In honor of both Malala & Ziauddin Yousafzai, I wanted to share a book list that will inspire kids to speak up for what they believe, to change the world and to appreciate the opportunity to get an education.