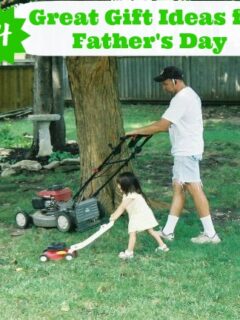 It's June, which means sunshine, swimming pools and a special day for Dad!
When is Father's Day this year? Don't worry – you've still got time — it's June 16th. And for the record, my Dad's birthday is the same week so I've been browsing for some fun and unique gifts for a few of the special men in my life.
Now, my husband will tell you that the best gift any man could get would be an unlimited supply of bacon (and who am I to argue) but I was thinking of something better than bacon. I know, there's probably not much that's better than bacon but here are a few unique ideas that I think they may enjoy.
Read More

about Unique Gifts for Father's Day that Dads will LOVE!