Browse these unique gift ideas for Dad & Grandpa — fun items that are sure to put a smile on their face!
It's June, which means sunshine, swimming pools and a special day for Dad – which means!
When is Father's Day this year?
Don't worry, you've still got time — it's June 17th.
And for the record, my Dad's birthday is the same week so I've been browsing for some fun and unique gifts for a few of the special men in my life.
Now, my husband will tell you that the best gift any man could get would be an unlimited supply of bacon (and who am I to argue) but I was thinking of something a little better than bacon 😉
I know, there's probably not much that's better than bacon but here are some unique ideas that I think most Dad's will enjoy.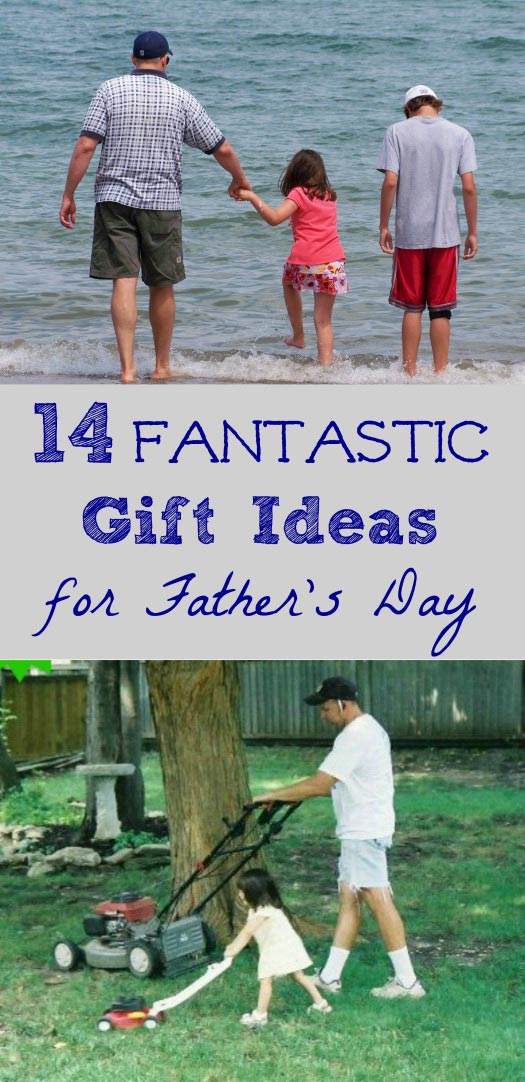 14 Unique Gift Ideas for Father's Day
Since Dads work so hard, I wanted to focus on ideas that would make life a little easier for them.
It seems like no matter what we plan for Father's Day, something always goes wrong and my husband has to fix something that broke — so since he always tells me that 'life is all about the gear', I like to have fun gear on hand for all those must-do jobs & outings!
We're including affiliate links for our gift suggestions so you can learn more about each one to see if it's right for the amazing men in your life.
Tools Dad will Love for Father's Day

Motorized Grill Brush
If you're family is like ours, we grill out A TON in the summer.
So having a Motorized Grill Brush
has been an awesome tool for helping to keep clean up simple and easy. We love that it only uses water and the heat from the grill to get things clean for the next meal. And it's easy to store and use.
Fire Lighting Tool
This is the newest power gadget in our house, the Looftlighter Fire Lighting Tool
.
I know what you're thinking – it looks like a curling iron (maybe it's a girl thing ;).
But really it's a mini-flame thrower for lighting the charcoal in your grill or smoker!
All Dad's like fire, right?!
This was actually one that I lobbied for when we bought our smoker. When they told me it could take 30 – 40 minutes to get the coals hot enough to cook on, I knew that would take more planning and (this is the protective mother in me) more time with hot coals and an open grill. Instead, the Looflighter lights the coals in 1 minute — and Dad's happy because he gets to (safely) play with fire 🙂
The All-in-One Screwdriver
I know this isn't a power tool but it's really worth the shout-out if you don't have one. My hubby received one as a gift when we were first married and now GIVES it as a gift because he loves it.
The Craftsman Ratcheting Ready Bit Screwdriver
is great because it stores all the different screw bits in the handle! And it's magnetic so they all just pop in and out no problem. Now Dad won't have to look around for the right size screwdriver the next time he needs to fix something (like the door handle that the kids broke last weekend 🙂
Techie Gifts & Gadgets
Gift Card for Tech Time
Dads love their toys so a gift card for a few new apps or some gaming time would make a great gift.
If you have a 'gamer' Dad in the house, I'm sure a Xbox LIVE 12 Month Gold Membership Card
would be a big hit. And an Apple Itunes PrePaid Card is great for Dads who love music or need a few new apps on their phone or iPad.
An OtterBox for his Phone
This was one of those 'should have bought it before we needed it' type of gift. My husband was trying to use the flashlight app one night and SMASH!, new iPhone dropped on the concrete and cracked.
True story – we laugh now 😉 but it was not funny at the time.
So for the replacement phone, we bought him an OtterBox Carrying Case.
Man, these things are amazing!
That phone has been dropped more times than I can count and it's still working (our teenager has one on his phone too). Plus OtterBox makes cases for almost any mobile phone.
For Dad, It's all about the Gear
Portable Hammock
Want to give Dad some rest and relaxation? Try this cool Portable Folding Hammock
.
I love that it's compact, folds up and can be used anywhere (heck, I may put it on my request list for Mother's Day next year 😉
Portable Fishing Rod
If you have a fisherman in the family, they might enjoy a portable rod that's easy to take with them.
Last year, we did some hiking and my husband came across a lake and didn't have his pole because our regular one was too long and couldn't be packed. So we bought a portable one that easily fits in the backpack or can be carried.
Take a look at the Okuma Voyager Spinning Travel Kit which comes with it's own case (also a nice feature for an item that has multiple parts).
Great Golf Gear
There's a lot of gear for the golfer in your life. So if Dad's a regular on the greens, he would enjoy this Waterproof Golf Scope.

We have quite a few family members who golf and having a scope and score counter are nice luxuries when your out on the course.
Cooking up some Fun
Hamburger Press
Now this is a gift that can get the bacon involved! Instead of buying premade patties, get Dad this Weston Burger Express Hamburger Press with Patty Ejector and make your own AMAZING burgers.
The press allows you to choose the thickness of your burger (regular size or 'Dad-sized') and makes quick work of getting dinner on the grill!
Non-Stick Grill Mats
For Dads that HATE that messy clean up! These Non-Stick Grill Mats are super cool — you lay them on the grill surface for cooking and they wipe clean.
Plus, they cause less 'flare ups' — think tons of flames — so food won't get charred during cooking. A definate winning gift idea!
A New Cookbook
When my husband got a new smoker a few years ago, cookbooks were on the top of his list.
If you have a guy looking for a few new recipes, try one of these great BBQ cookbooks:
Bobby Flay's Barbecue Addiction or America's Best BBQ: 100 Recipes from America's Best Smokehouses, Pits, Shacks, Rib Joints, Roadhouses, and Restaurants
.
Sauce of the Month
And "the gift that keeps on giving" (if you're a Clark Grizwold fan) would be the BBQ sauce of the month club.
I know — you're totally saying "I never knew they had this type of gift!" 🙂
Gourmet Pig of the Month BBQ Sauce Sampler Kit
would be a fun gift for any bbq Dad who enjoys mixing it up and trying new tastes.
And one last idea….
For the man who loves everything bacon, how about Bacon Flavored Toothpicks
or an Accoutrements Bacon Air Freshener
for his car.
Now he can wake up and drive to work with the smell of bacon every morning!
We'll be sharing some fun & creative ideas the kids can make Dad later this week so stay tuned!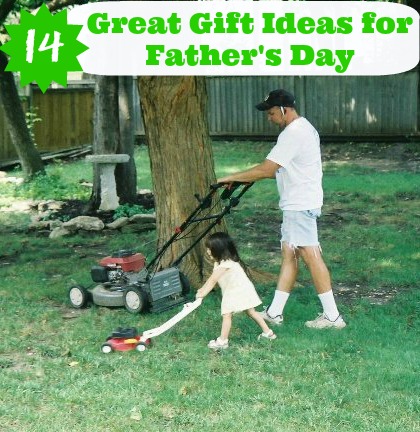 FUN OUTINGS WITH DAD
10 Things to Do before Your Next Road Trip
And more ideas for Dad on our Father's Day Pinterest board —
Follow Jacquie @ Edventures w/ Kids's board Father's Day Ideas on Pinterest.
Wishing all the men in your life a Happy & Healthy Father's Day!