Use these wonderful books and activities about bats & the moon to explore nocturnal life near you!
It's like a whole new world when the moon shows up and nocturnal creatures start their evening escapades! So today's book & activity list celebrates some of those wonderful things you can see at night.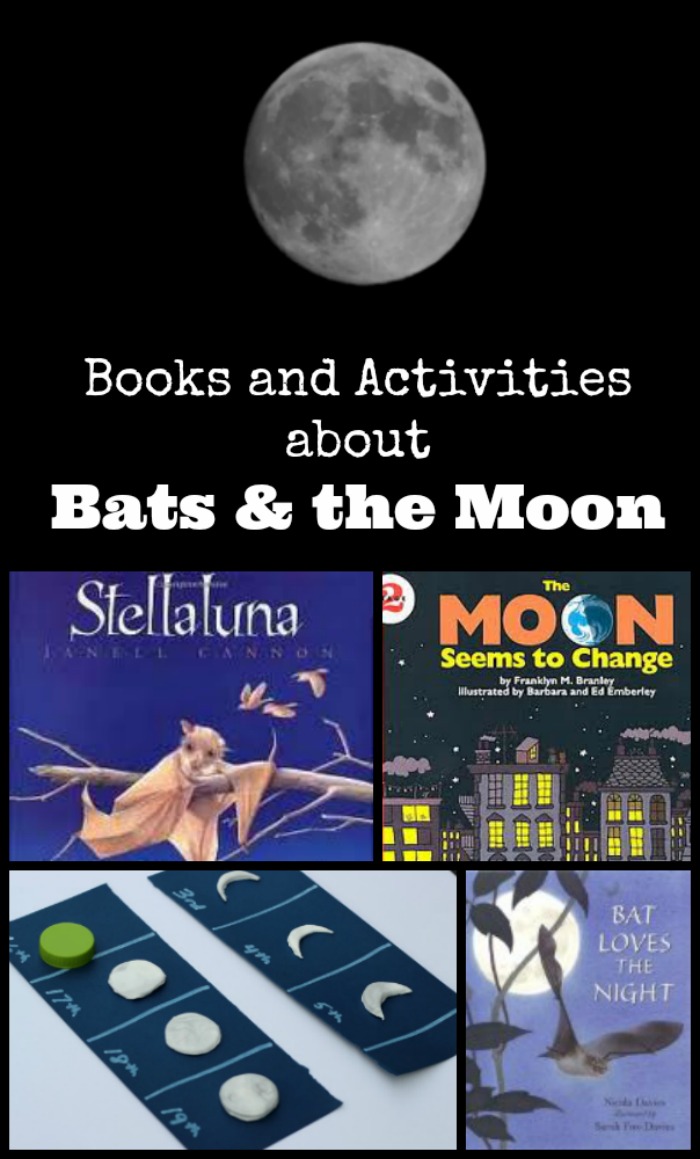 Children's Books about Bats and the Moon with Activities
On a walk through the park this week, a bat flew over our heads!
I know — you get a little freaked out at first (if you know what I mean). It was dusk and we know there are bats in the area but it was pretty amazing to see one fluttering around out in the open.
We always seem to have quite a bit of luck with our animal sightings — deer, owl, bats and our neighborhood fox are usually scurring about — and we live in the suburbs!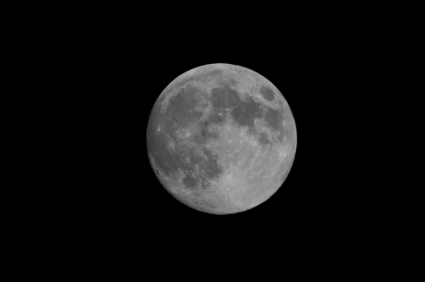 Kids Books about the Moon
We have some favorite books and items that can make learning about the moon & nighttime walks lots of fun! We're including affiliate links to each so you can learn more about each of the books on our list too.
The Moon Seems to Change – This early-science reader introduces the different phases of the moon and why the moon seems to change its shape each night.
Hello, Harvest Moon – A beautifully illustrated story about what happens at night under the harvest moon. Follow a little girl and her cat as they enjoy a nighttime adventure.
Papa, Please Get the Moon for Me – A cute tale about a little girl who wants her Papa to get her the moon. But it's too big for Papa to take home. A creative story about the waxing and waning of the moon.
The Moon Book – Learn all about the history of the moon, describes its phases and explains how we've explored it over the years. This is a great book for kids ages 7 and up as there's quite a few facts and lots of detailed information included.
Children's Books about Bats
You might also want to visit your local library to check out a few of these fun books about bats before visiting a local zoo or heading out to see if there are any flying in your neighborhood 😉
Bats by Gail Gibbonsby Gail Gibbons – Learn all about these wonderful evening creatures in this great nonfiction book for kids. Learn about the amazing abilities of bats!
Bats at the Beach – A very fun series of books, this one shows what bats do when visiting the beach at night! A fun look at how nocturnal animals would enjoy the beach. Enjoy a fun nighttime party with these cute little guys — and don't forget your 'moon-tan lotion'.
Stellaluna – A baby fruit bat is adopted by some friendly birds when she accidentally ends up in their nest one night. Learn how she tries to adapt the their habits in this charming read! The endnotes about bats provide some interesting facts.
Bat Loves the Night – Follow bat as she flys through the night sky looking for her evening meal. See how she uses sound to find her way around and then back home to feed her baby.
The Magic School Bus Going Batty: A Book About Bats – Go along for a ride when the Bus turns into a bat and explores a spooky mansion. Kids will enjoy this early science look with a Halloween theme!
Hands-on Activities for Bats and the Moon
Spend a few evenings watching the moon.
Your kids will quickly notice that the moon changes over the course of a week or two. Head outside each night and take a peek at the moon. You can use to keep track of how its' shape changes with this fun playdough 3D Phases of the Moon activity.
If you really want a close-up look at the moon, try peering at in through a Kid-size Telescope For Junior Sky Gazers! My son received on for a Christmas present one year and it's such a fun thing to use in the backyard. It helps to reduce the ambient light coming from streetlights and the kids can really get a good look at the details of the moon.
I'll admit, bats are not one of my favorite animals but they are very interesting to learn about and observe. Bats can be found in many areas but are not often easy to see. They may look like small birds at first but are usually found flying overhead right after dusk as they look for insects to eat at that time of the night.
Kids may ask how bats fly at night without flying into houses and trees. Explain that bats use echolocation to get around. Ecolocation uses sound waves that the bats send out; sound waves bounce off items like houses and trees so bats get an idea of how close they are to an object. Here's a fun song by Jump Start about ecolocation – very catchy!
Since bats are difficult to view, you might want to visit a zoo that has a bat exhibit.
Nocturnal Scavenger Hunt
Any evening can be turned into a fun time with a Night Hike. Be sure to dress warmly and bring along a flashlight (or pull up the app on your phone) to light up the way. And be sure to print off this free Nighttime Scavenger Hunt before you head out to explore!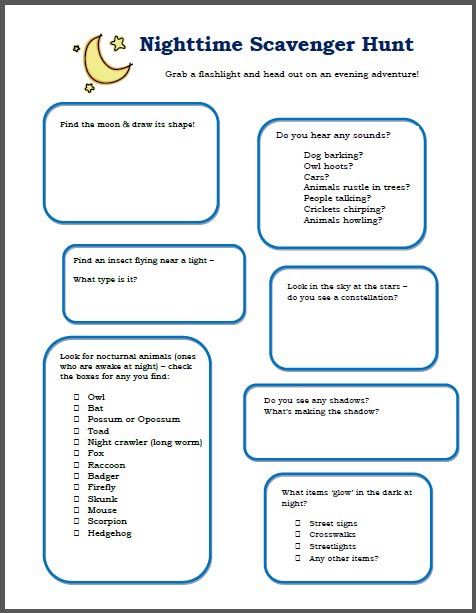 Keep your eyes open as you walk. Remind kids that there are many animals that are nocturnal (they hunt and stay awake during the nighttime). Listen for owls, and an eye out for other animals such as opossums, badgers, mice, fox and bats!
MORE NIGHT ADVENTURES:

Astronomy for Kids: Great Books & Marshmallow Constellations
Hands-on Science: Phases of the Moon