Grab this free printable Halloween Scavenger Hunt (& game!) for kids and scout out some of your favorite Halloween decorations!
We've been enjoying some evening walks and the halloween decorations in our neighborhood this week, so I thought I would create a scavenger hunt that will encourage your kids to get outside and find out what their neighbors are using to decorate :)
The hunt can also be used at school (so many teachers decorate their classrooms) or as a fun activity for birthday parties, youth groups or scout events too!
---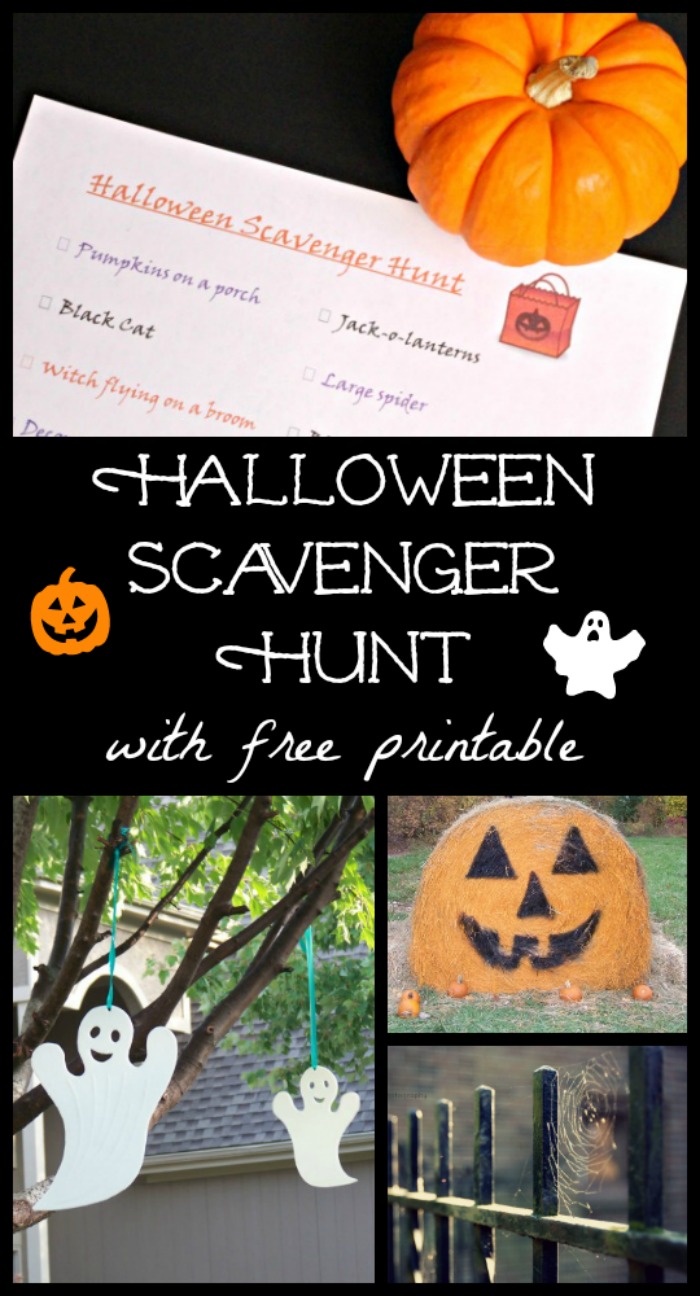 Halloween Scavenger Hunt for Kids

I love scavenger hunts like these as they are so versatile -- here are a few ways to use them:
encourage your kids to get outside & get some exercise as they hunt around your neighborhood,
enjoy evening walks together while you scout out decorations,
as a fun activity at a halloween party, with scout troops or youth groups,
a great idea for teenagers who are looking for something to do on weekend evenings,
as an observation activity with kids in the classroom -- can they find the decor around the school?!
There are a few items you'll need before you go out hunting -- here's what we like to have with us along with affiliate links so you can easily learn more about each item:

FREE printable Halloween Scavenger Hunt (you can print yours below)
a flashlight -- or better yet, Glowstick Bracelets since you're likely to be hunting when it's dark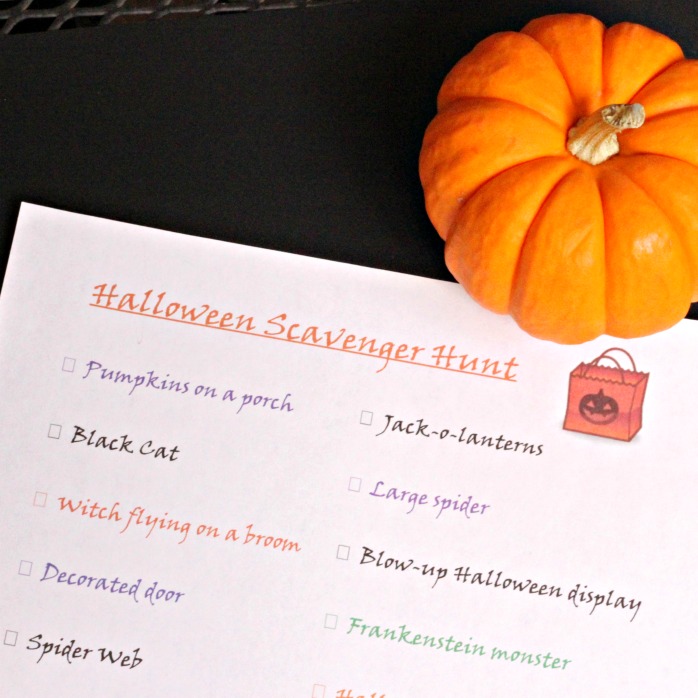 If you'd like, you can even turn this into a Halloween photo scavenger hunt!
To do that, just bring along your phones and have individuals or teams snap a picture of each Halloween decor item
Set a time limit for the hunt - say, 30 minutes
And then all meet back at a common place to show & compare photos!
For a regular scavenger hunt, head out with your kids one evening and see how many items you can find - there are both fun and spooky ones on the list.
Plus, we've also included a chart at the bottom of the scavenger hunt (which turns it into a fun game!) if you'd like a little friendly competition ;-)
See who's brave enough and can earn the most "bones" when you play! Mark down each time you find an item and at the end of the hunt, you can find out what 'expert level' you attained.
And when you finish your hunt, enjoy some warm apple cider together and a fun seasonal story -- see our 14 Cozy Books that Celebrate Fall for some ideas!
More Halloween Activities:
31 Free Printable Halloween Games & Activities
5 Things to do Before Halloween Night

You might also like:
40 Fun Fall Activities Halloween Glitter Garland