Got bookworms? Try giving these gift ideas that aren't books!
We have a LOT of books in our house as you might suspect from our numerous kids' book lists!
One of the things I did well as a parent was to raise readers -- I always found a way to tie books with a favorite project, vacation or any interest our kids have had over the years.
But when you have book lovers, you have to make a decision when it comes to gift buying -- either move into a library (we haven't found one for sale yet :) OR find some book-related gifts they'll love since your bookshelves are already chocked full.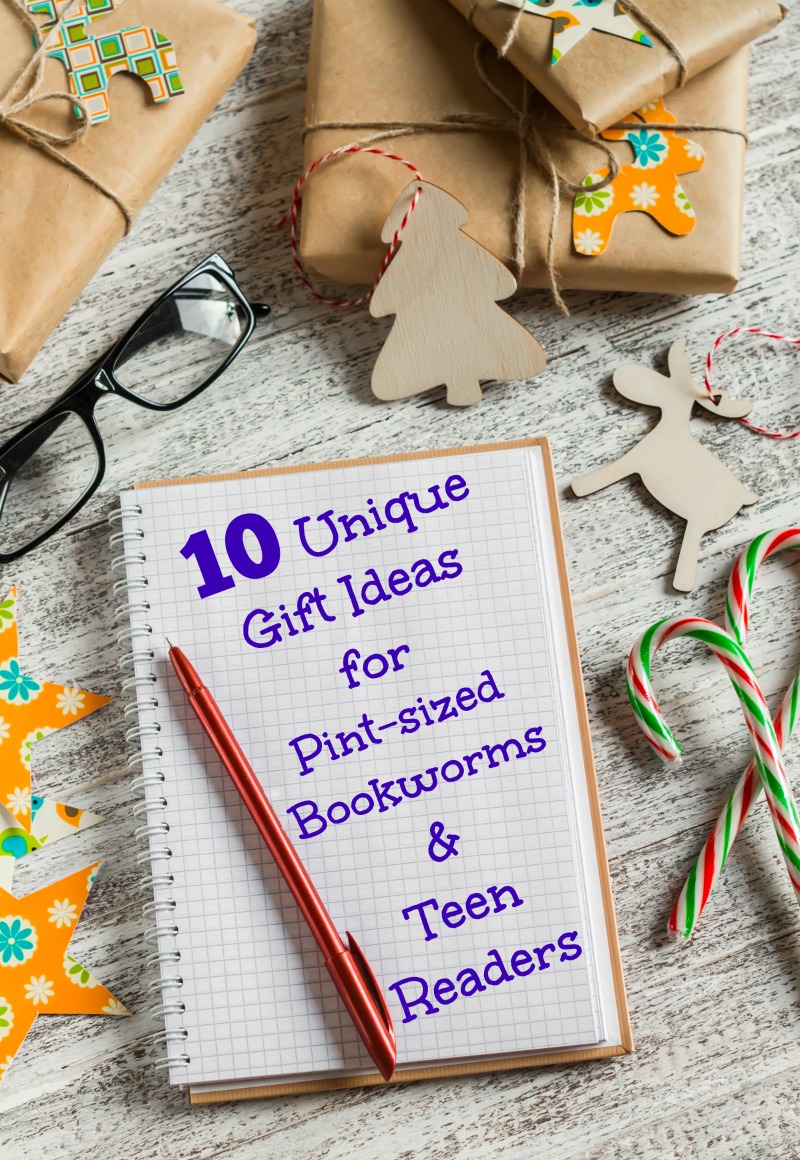 10 Unique Gift Ideas for Book Lovers
Although we have quite a few gift guides for kids (my personal favorite is the Gifts that Feed Your Child's Passions), we have yet to share gift ideas for readers (well, other than the books from our book lists which always make wonderful gifts).
So today's gift guide is all things bookworms and book lovers will swoon over -- items that are perfect to put under the tree at Christmas or give as birthday surprises!
We're including items we LOVE along with some affiliate links where you can find more details for various book-related gifts. And we have choices for preschoolers, big kids, tweens & teens -- along with a few special offers for you!
Books & More by Mail
If you have a book lover in the house, I'm going out on a limb and saying they probably also love mail! I'm talking about snail mail -- checking the mail box to see what letters or packages may have been delivered.
We searched and scrutinized and found three OUTSTANDING book-related boxes that will make anyone smile when they check their mailbox!
In order to make our list, it was important that the subscription box met a few criteria:
It was worth the $$ spent!
It included something more than just a book.
It would be equally appreciated by the giver and the recipient.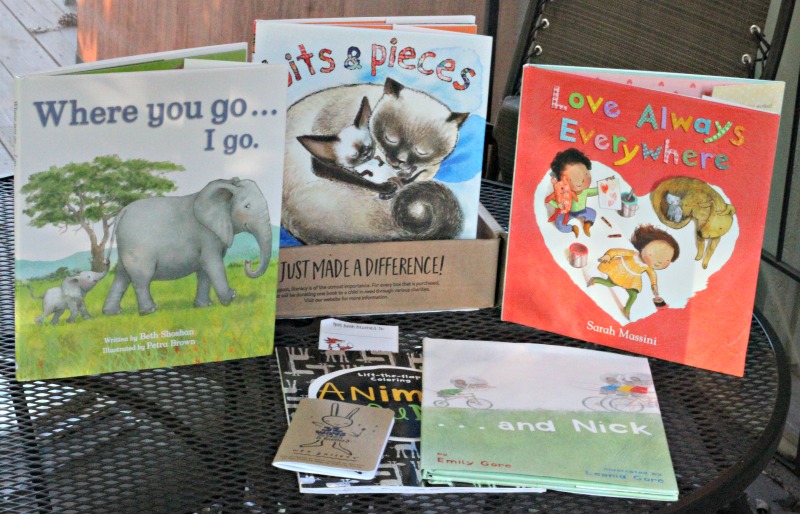 Lillypost: For Babies, Preschoolers & Young Readers
Lillypost is a new subscription box with two options: board books or picture books. Their goal is to inspire literacy in young children and they do it well!
Even though the main part of this subscription box is books -- it's how they present these books that we just love! Each of the books in the box is wrapped!! As in, the kids get to UNWRAP the book so it's presented more as "the gift of reading". Books are hardcover and very sturdy too. Boxes also include stickers, a monthly note and sometimes a special item.
What we LOVE about Lillypost:
Each book is wrapped! Which means you can give your child a new, wrapped book each week. And when kids receive the box, they really do feel that are getting a gift.
L

illypost

is extra cool because of its charitable twist -- they partner with Project Night Night and The Children's Book Bank to encourage literacy for children in low-income families.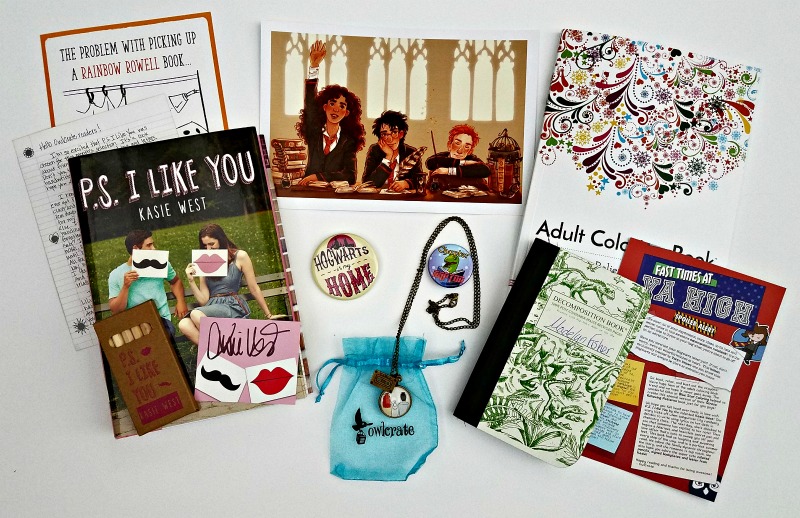 OwlCrate - For Book Geeks
This subscription box is specifically for tweens & teens and they LOVE it! Each month, one book/author is featured along with a slew of other amazing book-related items! Gorgeous prints that can be framed for their room, notebooks, jewelry, bookmarks, coloring items -- so much teen fun that they will actually hug you when the box comes :)
As you can see in the photo above, we've laid out the contents of one of the boxes which included:
And a BIG bonus: Edventure with Kids readers will receive a 10% discount on your first subscrition or gift box if you use the code: EDVENTURES10 by January 1, 2017!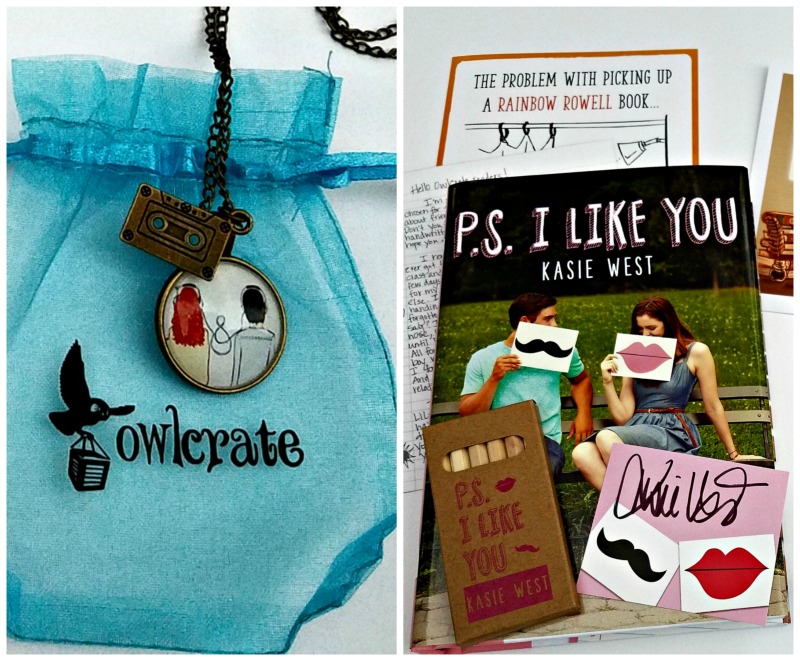 What we LOVE about OwlCrate:
The crazy amount of QUALITY STUFF they include in each box! Seriously, it's so worth the money for this box as the recipient will clearly receive a number of items that are valued at more than the subscription price.
That all the items AREN'T related to the book -- because sometimes the book might be a huge hit and other times, your reader will be more attracted to all the other items.
You can pause your subscription at any time! Always a great plus with older readers because life can get busy and you might just want the boxes to show up during school holidays & breaks.
There's always something super unique - OwlCrate does a great job of finding artists and non-mainstream items to include in their packages.
It's really geared for older kids! Honestly, it's hard to find subscription boxes in this age range -- you don't want them reading adult books yet (there's just too much amazing YA lit out there to move them to adult titles!!) and they are too old for the chapter book boxes.
The kitschy, classic and vintage feel of the items that appeal to this group of readers -- if you raise tween & teen readers, than you know that paper/pencil still rules and they appreciate different fonts, typeset and graphics -- and the folks at OwlCrate know this too.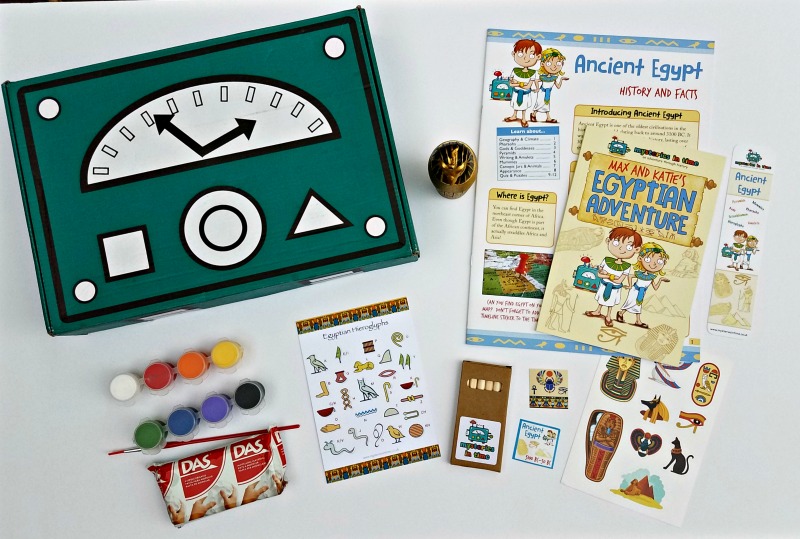 Mysteries in Time: For Kids who Love History
This is a new subscription box that we hope will be around for a LONG time because history is such a cool thing! (see our post on 9 Totally NOT Boring History Movies if you don't believe me!)
Myteries in Time is a monthly history experience in a box that takes your kids back in time in such a cool way!
In each "Time Machine" (I love that they call it that!), you'll find an illustrated book that follows Max & Kate as they adventure through different periods of history, hands-on crafts for that time period, stickers, coloring pages & pencils, word puzzles, timeline stickers & more!
The first box (Ancient Egypt) includes a map and timeline that can be used with each box you receive. They also have a smaller subscription (the Classic Pack) that comes without the crafts & history artifact if you'd just like the learning part of the box).
See all the details about the topics & themes for the Mysteries in Time boxes!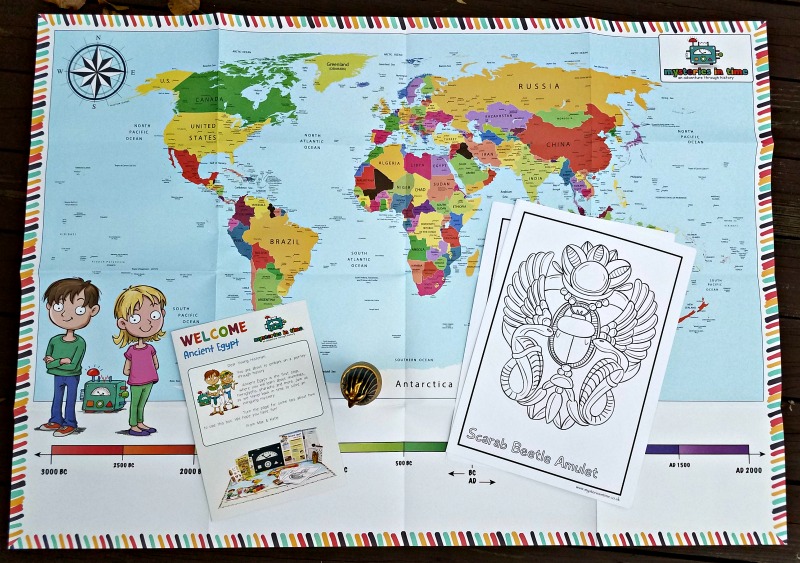 What we LOVE about Mysteries in Time:
An affordable way to share & learn history! With two types of boxes and SO many items included, this is another subscription that's TOTALLY worth the money.
Each box includes a different time in history: Ancient Egypt, Wartime Britian, Ancient Greece, The Wild West, Elizabethian History, The Aztecs and more to come.
It can easily be used with more than one child -- so if you have more than one history nut in the house, there's enough to share & do together.
Each box is personalize & addressed to your child!
Subscriptions can be for 1, 3 or 6 months - very flexible! And you can cancel at any time.
Perfect for this age group! The boxes are geared for ages 7 - 11 years of age which is the time when kids really begin to get interested in history and ancient societies.
Book-Related Gift Ideas
One of the items that was use EVERY DAY in our house was a reading chair. One of those kid-sized, soft chairs that our kids could move around to any room they wanted to in order to get comfy.
I ADORE the reading chairs from Land of Nod (psstt.. they're all on sale right now too!)
Or if you have tweens and teens, the Big Joe Dorm Chair is the perfect chair for them -- it's a cross between a bean bag and reading chair!
Another wonderful item to have in the house with young readers is some type of portable book holder -- think baskets, fabric bins, a small wagon they can pull -- anything that allows them to take their books with them!
Some of our favorites (pictured above) are the 3 Sprouts Storage items with their animal themes!
This was crucial to building readers in our house -- it would inspire reading time anywhere! We could bring our bin to the car, put it in the living room for reading session, bring it outside during the summer and enjoy storytime on a beach blanket. Such a great way to have regular time with books!
More Unique Ideas
Book 'gear' -- yes, they have book gear just like sports gear ;) My husband laughs at that but it's true!
A Library system that kids can use at home! Isn't this the coolest! The Knock Knock Personal Library Kit
allows you to add check-out cards, stamp books and make your own personal library -- perfect for pretend play in the classroom or at home and an awesome idea for older kids & teens who love to organize their books.
Reading lights and head lamps, book display, reading pillows (which are super for car trips and help kids to read with good posture).
And don't forget things like a Kindle/ereader -- the Fire Tablet with Special Offers ais great for tween & teens and the Fire Kids Edition Tablet with Kid-Proof Case
is perfect for younger kids! Readers are crucial if you want to bring books with you these days and you can Join Amazon Kindle Unlimited 30-Day Free Trial
with any of these!
Happy Reading!
MORE GIFT GUIDES FOR KIDS:
Gift Ideas for Your Child's Passions