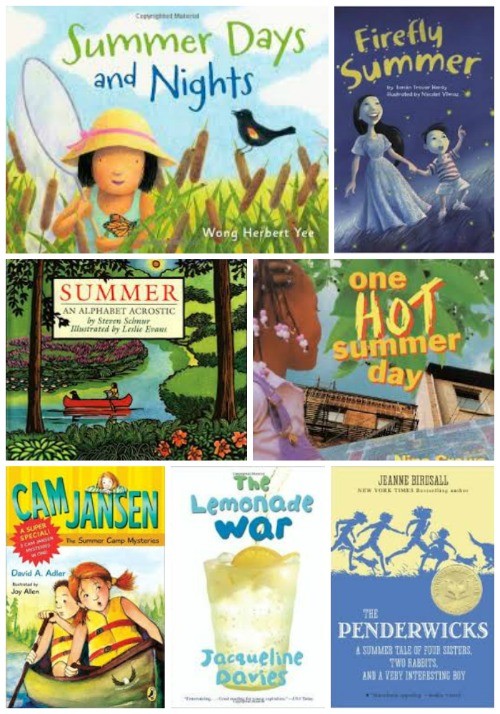 Enjoy these favorite children's books about summer that inspire favorite summer time activities!
Summer is the time to kick back, relax and enjoy those long, don't-need-a-schedule type of days.
Kids relish in having time to explore, create and head out on a few adventures.
Plus fun reading ideas always make it on our Summer bucket lists!
And there are so many wonderful activities that you can only do during summer -- catching fireflies, visiting the fair, enjoy cold treats on a hot day, spending a day near the water and having a lemonade stand.
It's also the perfect time to reconnect with the kids -- those long summer days allow parents and kids more time together to talk and learn about each other.