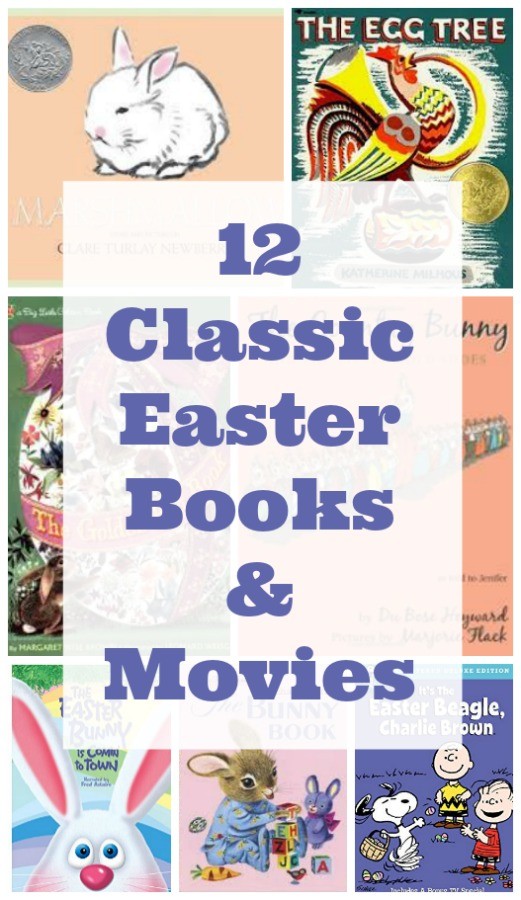 Enjoy these classic children's Easter books and movies with your family this year!
One of my favorite things about reading with my kids is sharing books that I loved as a child.
I especially enjoy reminiscing with Easter books - they always bring back memories of dressing up in our new Easter outfits (the ones Mom wouldn't let us wear until that day), large family gatherings and egg hunts around the house.
Plus, Easter books also make great basket stuffers to balance out all that candy (I hear the Bunny is a big reading fan too ;)
So today's list features some of our favorite vintage reads for the holiday (and a few wonderful movies too!)