More than 30+ Science, Engineering, Math and Art Activities for creative kids!
I'm very excited about today's post!
But I always get excited when we're sharing awesome ideas that will help parents & educators infuse some fun and easy STEM into their child's life 🙂
Our newest collaborative book, Up! is now available – yeah!
It's a wonderful resource for parents & teachers with more than 30+ multisensory activities for children aged 4 to 10 that inspire them to explore all things Up!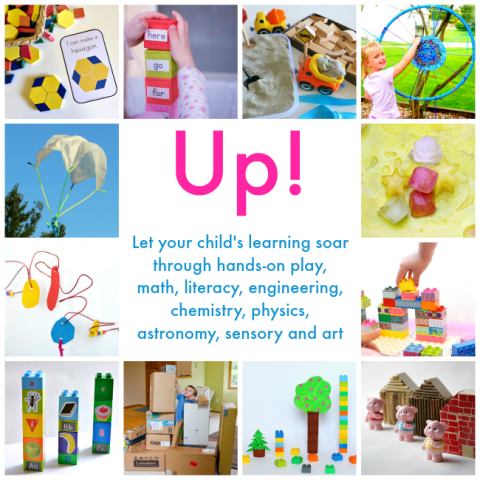 30+ Hands-on STEM Activities for Creative Kids
With 30+ projects across math, literacy, science, art, and play, Up! shows you how to support passion-led, project-based, hands-on learning. It will help your child make connections, go deeper in their understanding, and encourage their questions and creativity.
You'll find projects that can be done on the spur of the moment — both inside and outdoors — using things you have right in your home or classroom!
And from August 4th – August 11th, the book is 50% off!!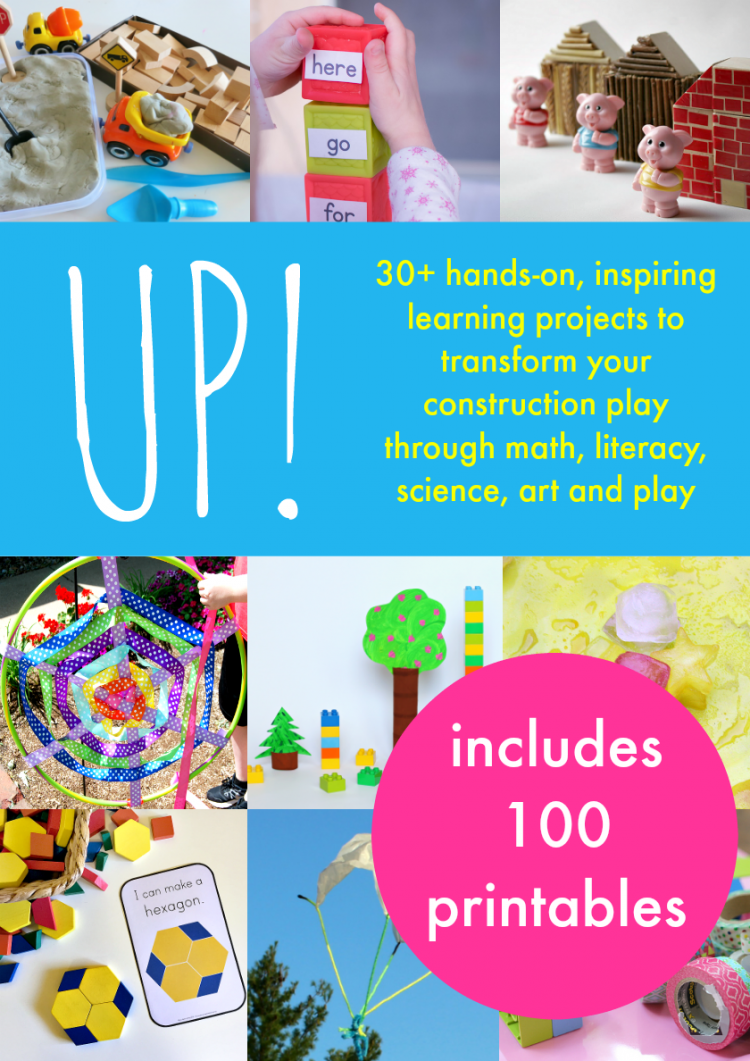 What You'll LOVE about this book!
It includes inspiring ideas for block play, mobiles, rockets, airplanes, parachutes, build challenges and more. And it comes with 100 printables!!!
You know how much we love those (see all of our printables here) 😉
And I promise that all the activities in the book are FUN!
Every activity has been tried, tested and approved by our children.
Each activity has been carefully chosen so there's a wide range of explorations, play, imagination, math, literacy, science, sensory and art.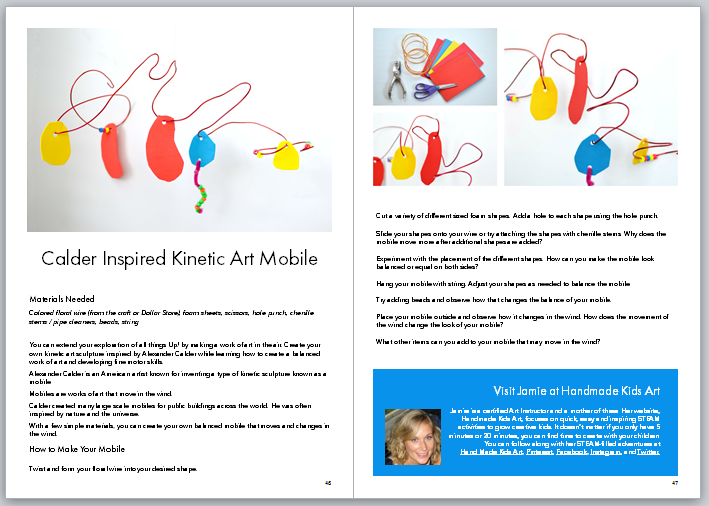 What's Inside the book?
Here's what each activity page look like — a two-page spread with full color photos, step-by-step instructions, a supply list and details about how it can be done at home or in the classroom.
You'll also find suggestions for variations and extensions so you can adapt the activities to suit your child no matter what their age.
PLUS, the book has 100 printable pages including shape challenge cards, build challenge cards, and a set of world architecture prints!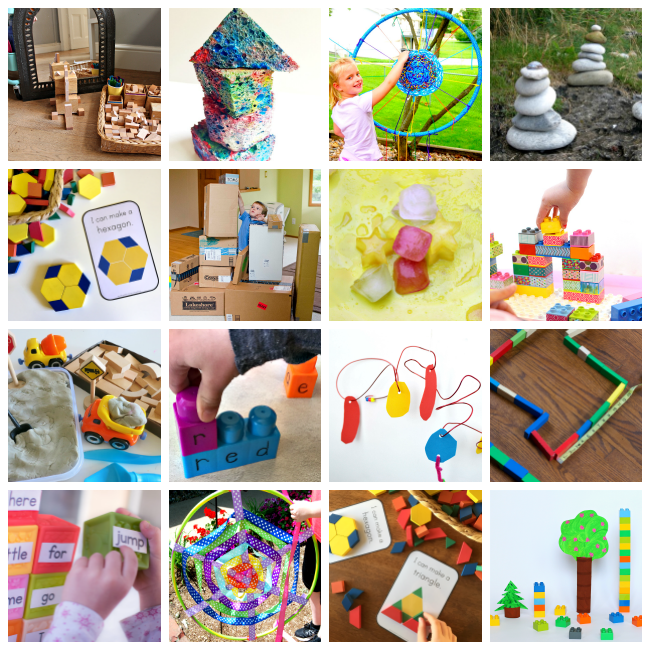 You'll find a wide range of activities including:
Ideas for building, crafts, science, math, reading and sensory play
Activities that use blocks for math lessons, with number games, measuring activities, and shape-building challenges
Construction play invitations with sensory elements and imaginary play, to develop language, spelling, and storytelling
Art projects on the theme of Up! including Caulder-inspired kinetic mobiles and upright weaving
Prompts that encourage creative thinking and hands-on exploration with rocks, ice, marshmallows, blocks, cardboard boxes and more
Science projects that invite your child to think about all the other things that go Up! including homemade rockets, airplanes, parachutes, pulleys and constellations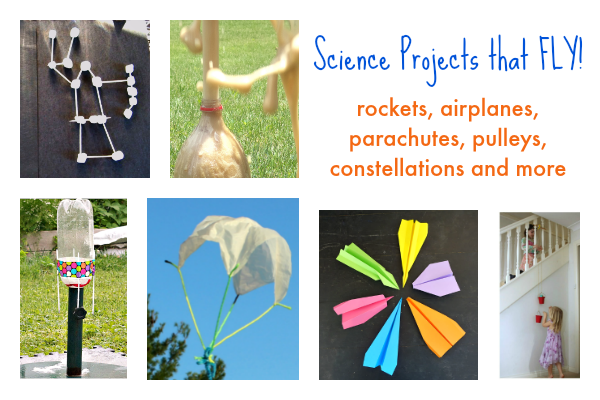 Buy It & Start Today!
Your kids could be building rockets, learning about astronomy and launching parachutes this afternoon — we love the science part of this book the most 😉
This is an ebook, which means when you buy it, you'll receive a link that allows you to download a PDF of ebook and all the resources RIGHT AWAY!
No waiting — you can get the kids started on some engineering or outdoor play this minute 🙂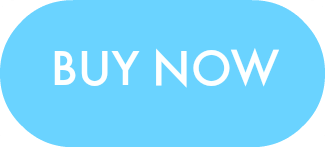 Here's the HUGE benefit of an ebook: You can buy the ebook now, on any device, and then download it when you are ready. Which means you'll have all the activities with you — when you're home or at Grandma's house — or when your on vacation and need a go-to resource!
Depending on the apps you have installed and your operating system, you might be able to download the ebook on your mobile device. However if you have any doubts or problems, I recommend you use a computer to download the book and then share it to your mobile devices. You will be sent download instructions when your purchase the ebook.
So grab your copy now for JUST $7.49
— after the sale is over, the price will go back up
(no pun intended 😉
MORE STEM ACTIVITIES:

3D Phases of the Moon Activity
Arctic & Forest Animals: Comparing Habitats
20 Outdoor Fall Science Activities
The Up! ebook is published and sold by Cathy James at NurtureStore.co.uk. Please direct any customer service queries regarding purchases of the ebook to [email protected] or refer to the NurtureStore FAQ.'
'The Up! ebook is protected under copyright © 2016. All rights reserved.