Fun ABC games and number activities for preschool & kindergarten learners!
When my kids were younger, I worried about them learning their alphabet and numbers. So naturally, I asked their preschool teachers what we could do at home.
The response?
Don't go overboard!
Don't have them write letters or numbers over and over or push learning.
And don't worry if they confuse 'b' & 'd' or write their 's' backwards when printing their last name 🙂
What did they recommend doing instead?
ABC Games & Number Activities
Their teachers recommended that we just play together and not over-stress the 'learning' part of things!
Learning the alphabet is a huge tasks for any child. And it doesn't happen overnight.
So it's important to make it fun!
The goal is to follow your child's lead — do what they love and while you play & create, point our which letters are being used in the activity.
PLUS, get the ABC's & 123's Book this week for 50% off!!
From August 4, 2018 – August 11, 2018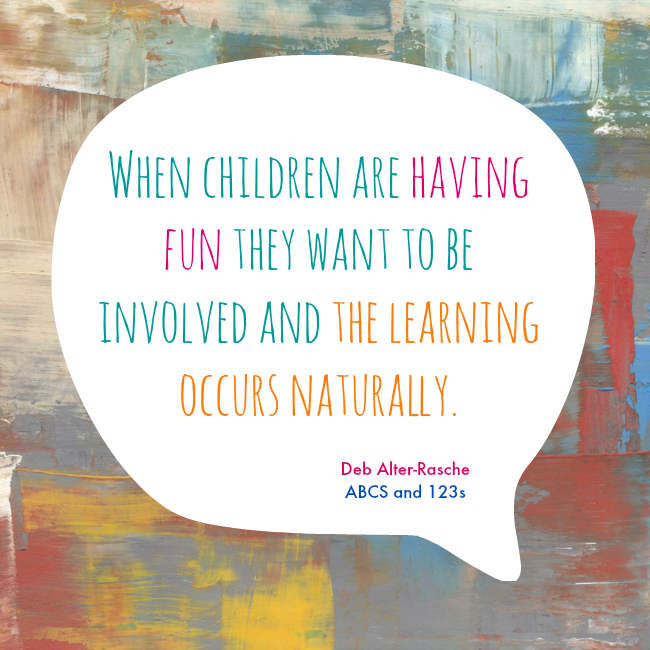 As you do more activities with your child, you'll quickly see what they enjoy — they might love to build or color or get active while they play. So continue to introduce the activities they enjoy and they will continue to learn!
For example, we love anything STEM related at our house so I know if it involves mixing, exploding, nature and getting outside — my kids will quickly say 'yes!' to an activity.
If your kids enjoy this too, you might go on an ABC Scavenger Hunt at their favorite playground.
Or make Magic Appearing Letters like these from Gift of Curiosity.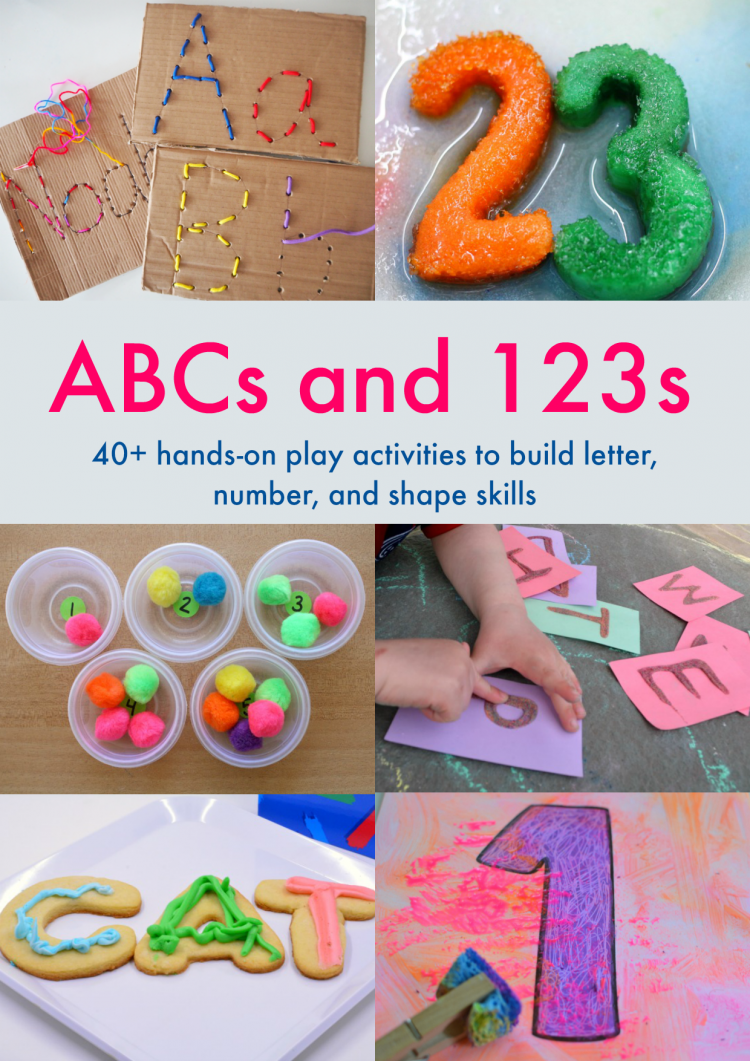 Fun Ways to Learn Letters & Numbers
The ABCs & 123s: 40+ Hands-on Play Activities book includes SO many ideas for all types of learners!
You'll find activities for kids who love to get active & those who like to sit still, for kids who like to paint and those who like to build — AND activities for parents & teachers who already play with their kids and those who are just beginning to play & learn together.
What you'll get in this book:
40+ hands-on play ideas that will help your child build their letter and math skills
multisensory activities for children aged 2 to 8
resources for parents and teachers, at home or in the classroom, with ideas for indoor and outdoor learning
material lists, step-by-step instructions and full colour photographs of every activity
suggestions for variations and extensions so you can adapt the activities to suit your child
Buy your copy of ABCs and 123s book for the special price of $7.49 this week ONLY (August 4, 2018 – August 11, 2018)!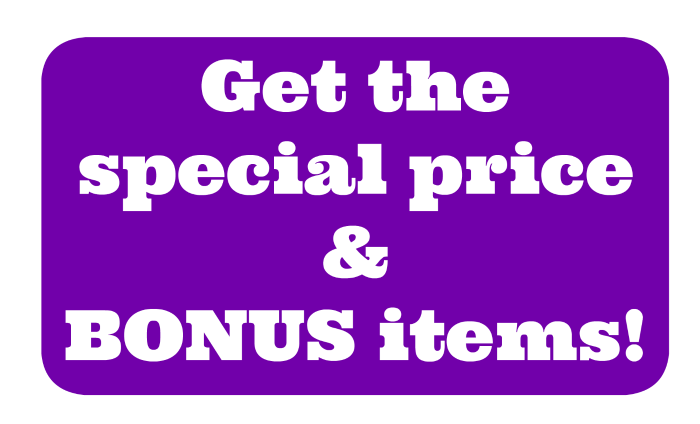 The book is beautifully laid out so that each activity includes color photos, materials needed, detailed directions and extension activities — so really, there's WAY more than 40 ideas in the book (it's closer to 125 activities!!)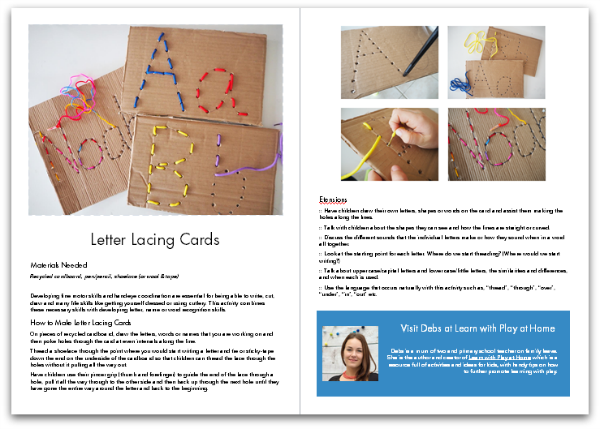 You'll find a wide range of learning activities, across literacy and math, including:
learning to recognise and write letters and numbers
understanding both upper and lower case letters
drawing shapes and making marks
working on alphabetic order
working on spelling of your name, sight words, cvc words and other vocabulary
developing language skills
understanding one-to-one correspondence
learning to count, to add, and subtract
base-ten understanding and double digit addition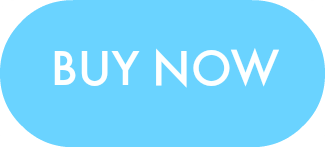 Remember, the sale price is only good until August 11th so get yours today!
MORE ABC & NUMBER PLAY IDEAS:
5 Creative Ways to Build Your ABCs
The ABCs and 123s ebook is published and sold by Cathy James at NurtureStore.co.uk. Please direct any customer service queries regarding purchases of the ebook to [email protected] or refer to the NurtureStore FAQ.
The ABCs and 123s ebook is protected under copyright © 2016. All rights reserved.