Looking for some memorable things to do this summer?
Need some new ideas on easy & fun things to do with the kids?
Try a few of these quick, FREE or low-cost, have-fun-at-the-drop-of-a-hat ideas.
Your kids will think you're the coolest parent ever!
How to be a Fun Parent this Summer
Summer is all about making memories with your kids — whether it's those annual family rituals or the out-of-the-ordinary things that make a lasting impression.
The goal of our The $0 Summer: Awesome Ways to Make Memories without Spending a Dime! series is to help families connect & enjoy time together without much money.
Life doesn't have to get complicated to make memories — think back to when you were a child (here's an easy exercise to get you started) and recall what you enjoyed on those long summer days.
We've provided links to some of those not-so-familiar ideas along with affiliate links to our favorite items too.
And we know how creative parents can be — once we push aside all those daily tasks and to do lists — so be sure to leave your own ideas in the comments below!
Summer Activities for the Backyard or Park
1. Go on a picnic
Make some quick PB &J's, grab fruit, cookies and drinks – toss it all in a bag, cooler or basket. Then grab a blanket (like this waterproof & sand-proof Picnic Blanket) or beach towel and head for the backyard.
2. Race Hot Wheels cars
Get some chalk, draw a cool track on the sidewalk or driveway and see who wins the race. Bonus if you have a driveway with a downward slope 😉
Or if you're stuck inside, use this awesome Toy Car Road Tape to create roads around the house!
3. Teach your kids a Game that you Played as a Child
Bocce Ball, keep-away, croquet or neighborhood tag are great family games.
Or teach them some other cool things you know – like magic tricks, how to blow a huge bubble with chewing gum or how to make a blade of grass 'sing"'!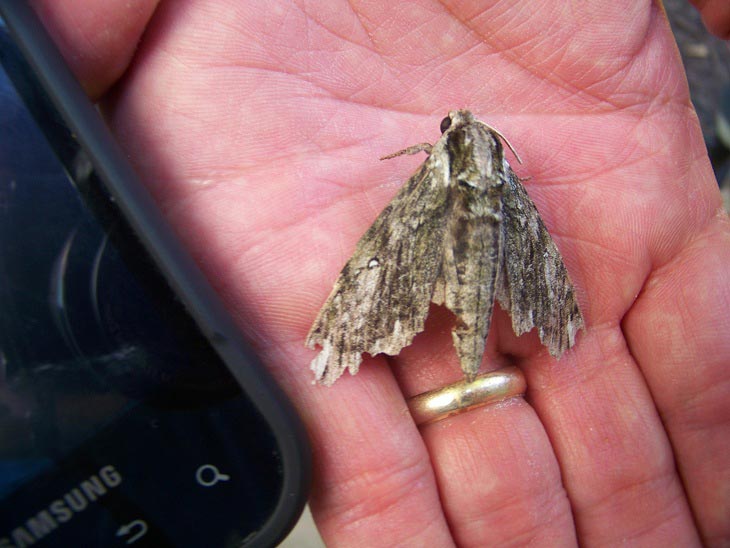 4. Catch Bugs with Them!
Fireflies, butterflies and large bugs are really cool 🙂 Worms rank pretty high too (even if they aren't bugs).
Wondering where to put the bugs?
Try an old coffee can, jar or this cool Bug Catcher Kit
(which also makes a great birthday gift). Kids love to observe the doings of bugs — just make sure to send them all home at the end of the day.
5. Let your kids help you Fix Something!
We all know how much kids LOVE to help especially when they can carry tools around with them 😉
Any small projects around the house that require the use of 'real' tools is great! Bonus if you have a set of kid-sized tools around the house!
Or better yet, put some screws into an old board and teach them how to use a screwdriver ("lefty loosy, righty tighty!")
6. Play Flashlight Tag (at night)!
Kids always think you're cool when you say 'Hey, let's go run around the yard in the dark with flashlights!"
For some reason playing in the dark equates with staying up late to them 😉
And if your family enjoys nighttime fun, see these 20 Ways to Enjoy a Summer Evening!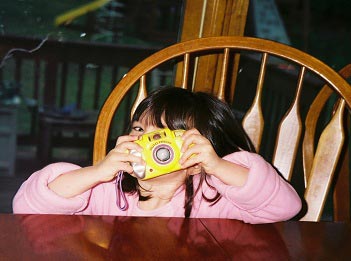 7. Teach them how to take Photos
Talk to kids about light, how far you should be from your subject and how to center an object.
Try this FREE printable Photo Scavenger Hunt to inspire them!
Here are some great photo tips from National Wildlife Federation.
Exploring Around Town
8. Visit your local Hardware Store and let your kids 'ride' on all the Mowers.
You know that's the only reason they 'offer' to go with you, right?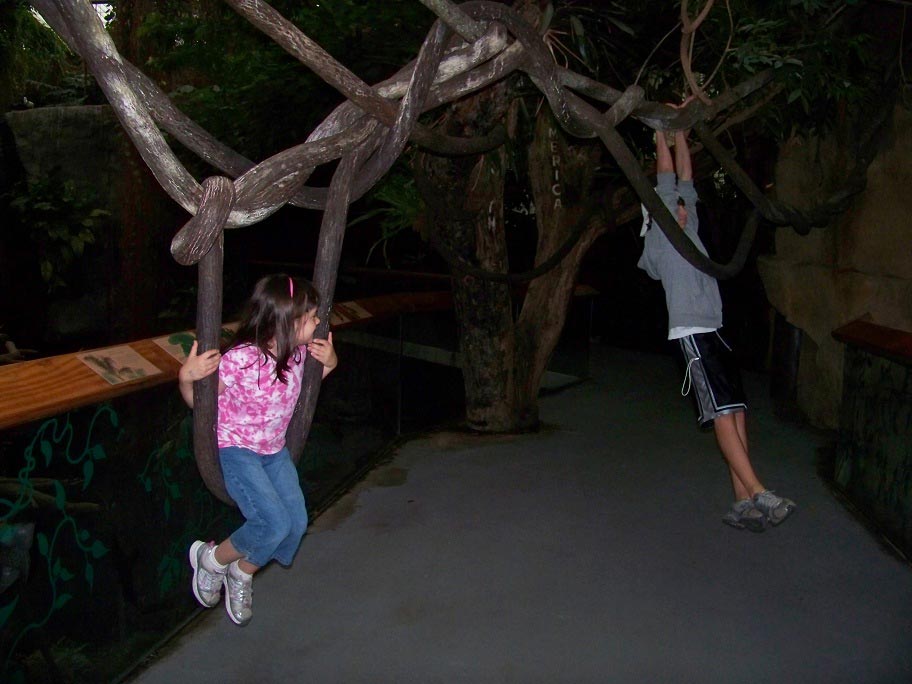 9. Find a New Park to Visit
Check your city's website for the 'Parks & Rec' section and they will probably have all city parks listed.
Or make it a mission to visit a new park every week all summer long (now that's something they'll remember!).
Here's a fun & FREE printable Playground Scavenger Hunt — see if you can play on each of the 33 different types of equipment this summer.
10. Take them to a FREE workshop

There are lots of places that offer FREE workshops that allow kids to build, explore and create cool projects!
See what your kids enjoy doing without investing a lot of time or money.
11. Go Fishing on a FREE Fishing Day
Almost all state and national parks are FREE entry days, and offer free fishing days when no license is required. If you don't have a pole, borrow one from a friend.
12. Explore a New Museum
Almost every town has at least one free museum or free entrance days!
Try that art museum you've wanted to see or visit a new living history attraction. Lots of fun indoor places to explore this summer.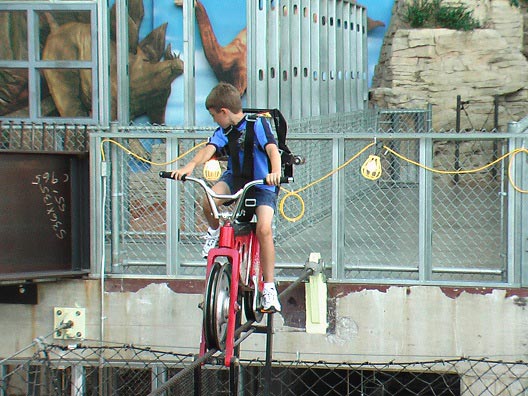 13. Let them do Something Daring!
Something really fun and outgoing that they really want to do (even if it scares you!)
14. Get your Kids a Library Card (if they don't have one)!

You can also get them a wallet or small purse to carry it in. Then visit the library – free books, free movies, free programs!
Try this Summer Reading Challenge to get them started!
15. Give them 3 or 4 quarters and tell them they can use it at the next gumball or toy machine they find while you're running errands.
They may buy junk but kids love those small surprises!
16. Go on a Surprise Ice Cream Run
Get them all ready for bed one night – pj's on, teeth brushed, lights turned out – and then go back in the room and yell "Ice Cream Time"!
Have everyone pile in the car and go out for a quick ice cream (find a drive thru if they're too embarrassed to be seen in their pj's 🙂
Fun Activities At Home
17. Do Mad Libs together

You may think this is crazy but I'm here to tell you that Mad Lib games are ranked as super cool by kids ages 6 and up!
Why, you ask?
Because they can use words like "butt", "armpit" and "boogers" and then have parents read the Mad Lib while they crack up 🙂 And these funny moments because family jokes that are shared only between you.
18. Make a Cool Fort

Make a pillow fort.
Or a blanket fort.
Or turn the closet into a fort!
Use these free Fort printables to inspire them!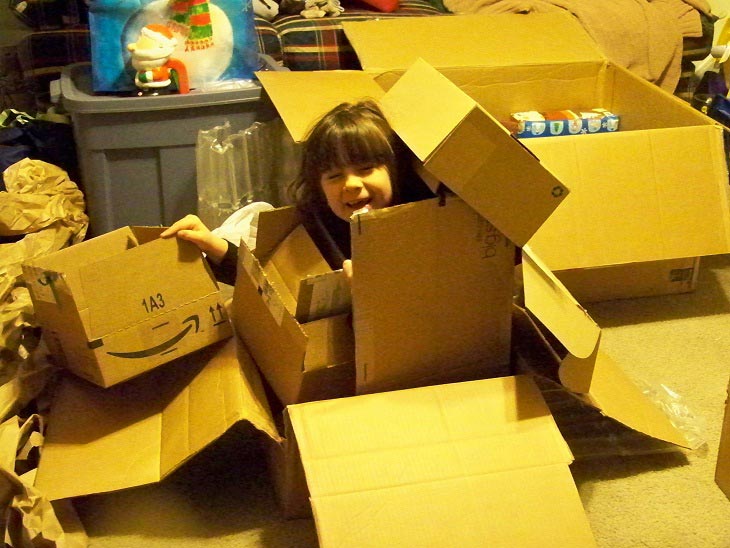 19. Get Creative with a Cardboard Box
Find a large, cardboard box (many local hardware or grocery stores will have them) and create something fun!
Maybe a spaceship?
A pirate ship?!!
Or find a lot of small boxes and see what the kids can do with them.
20. Freeze Something!
Kids love to try this – try frozen blueberries, bananas that you can then cover with chocolate syrup and nuts (via the Food Network), grapes, watermelon – they all taste great!
Or maybe they want to freeze a small toy and see how long it takes for the ice to melt (great summer science). Try freezing sidewalk chalk to see how it writes!
21. Have a Tea Party
Take down that china that you never use because you're saving it for a special occasion — time with kids is special – break it out!.
22. Make homemade popsicles or ice cream.
Here's a great recipe for ice cream in a bag – super easy!
You can also layer juice, yogurt and other items in these Ice Pop Molds
— creative fun + a fun treat on a hot afternoon 🙂
23. Host a Dress-up Day
Sort through all your old accessories (jewelry, hats, ties, shoes) and let them have a dress-up day!
24. Create your own Maker Space
If your kids are older than 7, let them take apart one of your broken electronic items, such as an old radio, VCR or clock and make their own Tinker Box!
Make sure you remove the electric cord first – kids love trying to discover what's inside. (warning: you may need to supervise them — and remind them not to take apart any of the working items in the house 🙂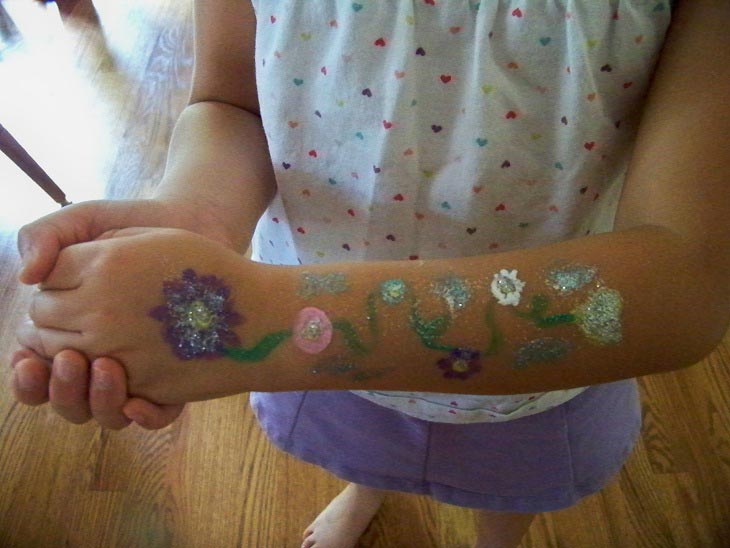 25. Paint them!
You don't need to go to a special event – use washable paints or try this Face Painting kit
at home and create something beautiful. Or use some make-up as paints.
Added bonus — let them paint you too!
26. Make Something Amazing out of Duct Tape
Make a sword, a wallet, jewelry or back-to-school items — here are some great Duct Tape ideas for kids.
Browse all the different patterns of Duct Tape & choose your favorite — with so many cool colors and designs, your kids can make so fun things!
27. Have a Camp-Out
Pitch a tent at home with these family-friendly backyard camping ideas!
Or spend the night in sleeping bags in your living room one night. Here's a few tips on hosting your own indoor camp-out.
28. Pop Popcorn the Old-fashion Way
It always surprises me a little that kids think popcorn only comes from a bag 🙂
Here's how to make it on the stove:
Heat a little olive or canola oil (about 2 tbsp.) in the bottom of a large pot on medium-high for a few minutes, drop in 1/2 cup of popcorn seeds, cover and shake back and forth over the burner.
This is a great science activity if you have a pot with a glass lid!
29. Make Smoothies
Experiment with any fruit you have – if you add vanilla yogurt or ice cream with a little ice, almost anything tastes good!
30. Play Cards
Play old maid, rummy, Crazy 8's or another game you remember from childhood!
Invent a new game, have a card tournament or build a card house! Here are 20 Creative Things to do with a Deck of Cards.
While You're On Vacation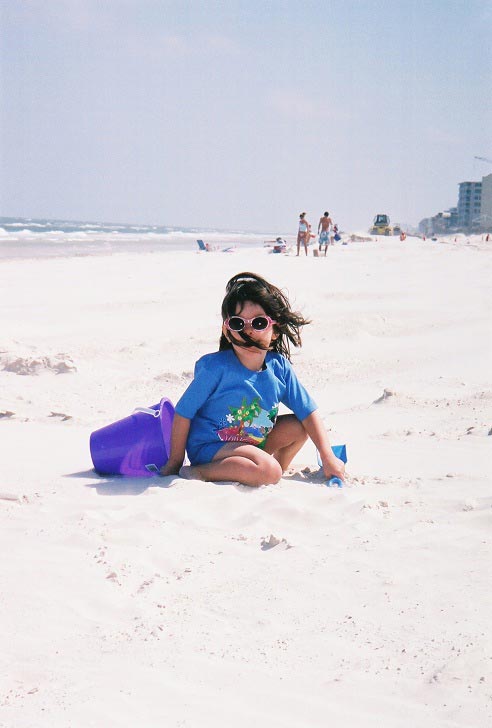 31. If you're at the Beach, build an Amazing Sandcastle!
Make sure it's close enough to the water for a moat – every kid loves putting a moat around a sandcastle.
32. If you're Vacationing near Water, Teach them to Row a Boat or Canoe.
It's a life skill worth knowing!
Or better yet, teach them to swim or body surf!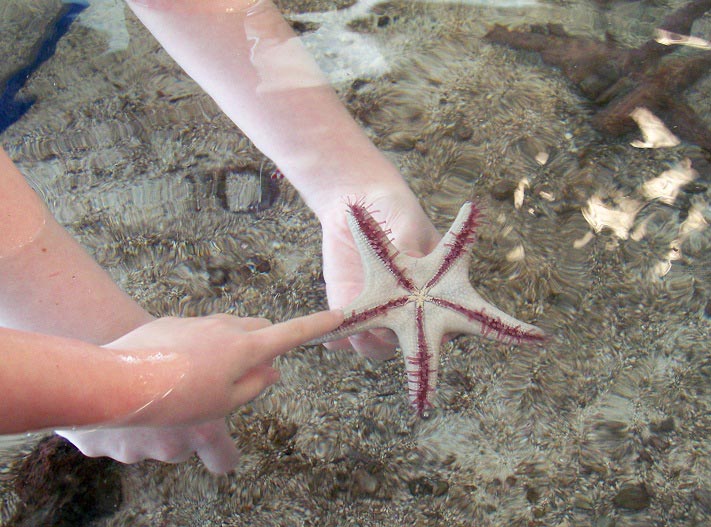 ... and Teach them to hold something from nature very carefully.
33. If you're in the Mountains, Hike as high as they can and Take a great Photo!
Then tell them how much higher they are than the roof of your house at home 😉
34. Visit a type of Building that they've never seen!

Try exploring a lighthouse, old ruin, or fort!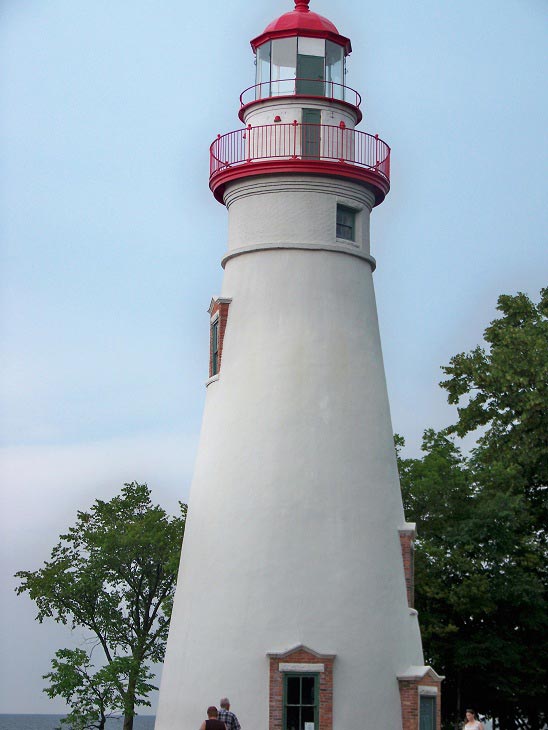 Mostly, just know that all those little things add up to BIG memories so enjoy a few adventures together this year.
Have a great summer!
More Summer Activities:
100 Free & Frugal Summer Activities (with printable!)