We are HUGE fans of American Pickers — I mean big! In our house, it's a family show and we all watch to see what cool things can be found when you head out on a pick.
Needless to say I was thrilled when I was chosen to tell you about the Capri Sun Big Pouch /American Pickers contest! Picking is a great family activity that teaches the benefits of recycling and appreciation of history.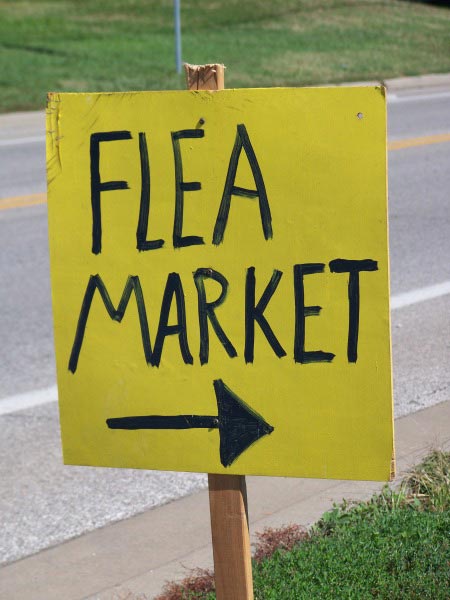 Tips for Antiquing & Picking with the Family
Our family enjoys visiting flea markets and antique stores for some unique finds. Both my tween & teen also like to go through the boxes of old family items we've saved and inherited over the years. Sometimes the best finds are right in your own home!
I've learned a few things while picking with the family. The first is that picking is hard work!
Really, you have to have patience and stamina. Not to mentiont that many of the great places to pick include huge outdoor flea markets, old buildings and your basement — most are hot and dusty, and before you know it, everyone is doing the "Mom, I'm thristy" whine. A good pick will usually last a few hours so we always bring along something to drink.
For our most recent pick, we tried the new Capri Sun Big Pouch drinks which are available at Walmart and come in three flavors: Maui Cooler, Fruit Punch and Strawberry Kiwi. And by big — I mean great for teens who would normally drink 2 of the regular size juice pouches:)
The CapriSun Big Pouch has a really cool twist top that lets you reseal the pouch so you don't have to drink it all at once. And it also doesn't require a straw! The favorite at our house was the Maui Cooler.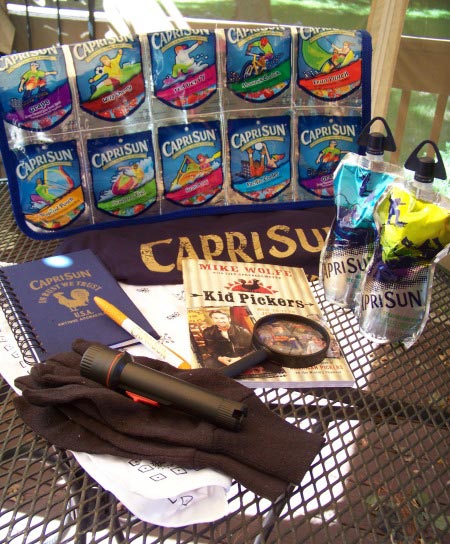 The second thing I've learned is that you need a picking kit — a bag with all the items you need for a great hunt! We received this AWESOME pickers kit to take with us on a pick this week. And I'm excited to tell you that this kit will be the prize for 100 winners in the CapriSun Pickers contest!!
Here's what's in the kit:
A great bag made from recycled Capri Sun pouches and created by Terracycle (I just love the fact that the bag is a pick right out of the recycle bin!)
Gloves
A flashlight
A magnifying glass
Notebook & pen
The Kid Pickers Official Guide to Picking Book
Bandana – great to use as a head cover or to clean off any cool finds
A few more items we added to our picking kit includes:
a Tape Measure (especially good if you're looking for furniture or wall decor)
hand sanitizer
granola bars
So with our drinks and picking kit in hand, we headed out on a Sunday afternoon to check out a new flea market in our area.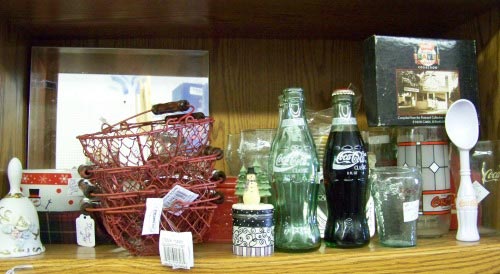 There's always a lot to see and sort through on a pick. We've never ended up knee deep in an old shed like the guys on American Pickers, but some of the places we visit have a TON of stuff.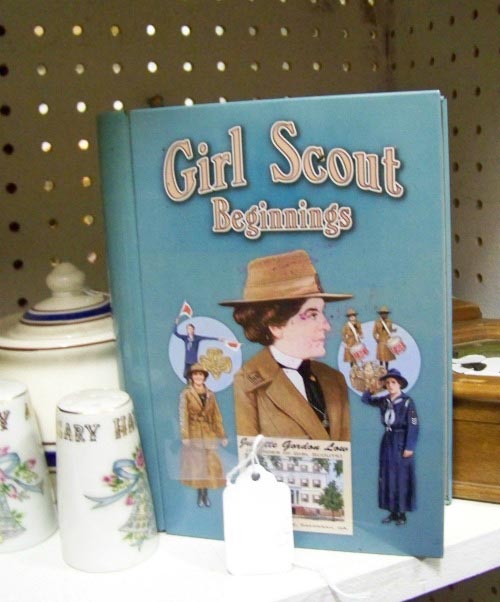 This was a cool find but out of our price range — it's a great tin that use to hold Girl Scout cookies, pretty cool!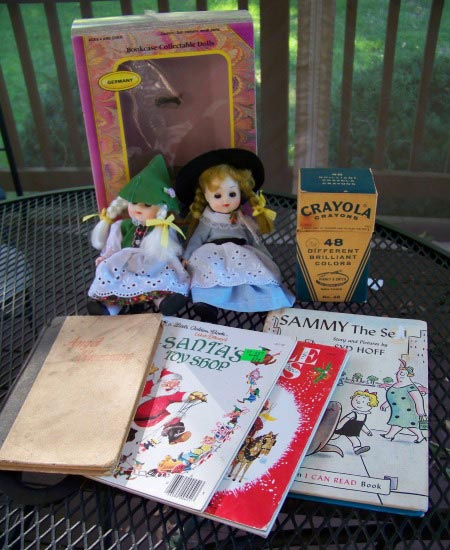 A few of the things we did purchase on today's pick included some old kids books (I'm a huge kids book fan so no surprise that I can scout these out), two small dolls that caught my daugther's eye and a really neat old crayon box. There were still quite a few crayons in the box — and after a little research, we learned that 5 of them are retired colors.
Can you guess which item we're entering in the contest?
CapriSun Pickers Contest
So, let me tell you more about the contest — it's super easy to enter:
Head out on a pick to find something cool, unique, a one-of-a-kind item!
That's it!
Your pick could win you an amazing prize!
The winner (along with 3 guests) will win a trip to Nashville to do a half day pick with Mike Wolfe, creator and star of American Pickers on History Channel!
And remember that 100 more winners will receive the the same amazing picking kit that we received!
Make sure to check out the video for more details on entering.
Now head out and find something amazing to enter — and Good Luck!