Ever since my daughter read the Percy Jackson series, she has been crazy about Greek Mythology! The I-want-to-learn-everything-I-can-about-it kind of crazy.
In order to feed her need for knowledge, we've delved deeper into learning about Greek Mythology, the Ancient Greeks and their culture. Here are a few of the outstanding resources we've been using for the past few months along with affiliate links to each of the items in case you also have a huge fan of Ancient Greece in your house 🙂
Fun Ways to Learn about Greek Mythology
One of the items she really enjoyed using was this deck of Fandex Family Field Guide Mythology set. I shared the Dinosaur set yesterday during our post on Disocvering Fossils & Dinosaur Scientists post (which by the way will be part of our Holiday Giveaway this year!). The illustrations on these cards are so detailed and there is so much information included!
The cards detail each story or myth along with sharing the how and why of each god or goddess. You can learn about their personality, parents and children of each figure in mythology. I will offer one word of caution — the cards do contain some nudity as was part of the Greek culture so just beware of that when sharing them with the kids. I like to use it as a teaching moment to explain that not all societies required clothing at all times.
You can't study the Ancient Greeks without learning a little about their alphabet. Luckily, my husband was in a greek organization in college so he was able to help with some of the symbols. Here's a great reference chart to the Greek alphabet from EDSITEment.
We practiced some of our greek letters during our Percy Jackson birthday party by writing them on the sidewalk and having the party goers guess each letter.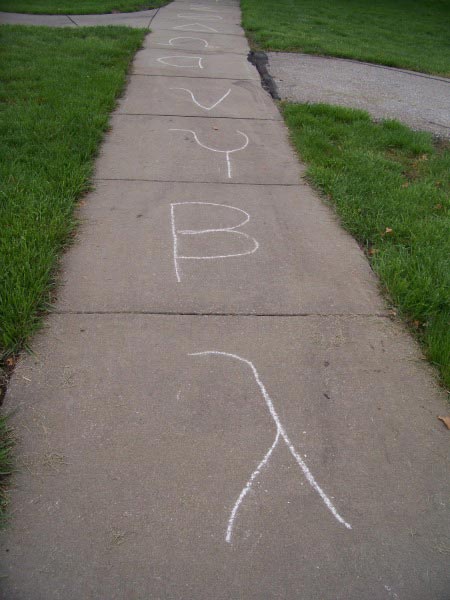 And of course, we read a slew of books about Greek Mythology. A few of our favorites included:
Oh My Gods!: A Look-it-Up Guide to the Gods of Mythology (Mythlopedia)
Mythology (Ologies)
She's a big fan of treasuries, books that have LOTS of details about the gods & goddesses and also interactive books so these two were both informative and entertaining.
I also think it's important to introduce kids to different parts of the world through any hands-on experience that you have available, so we took a trip to our local art museum and visited the Greek & Roman exhibits to learn more about the art during that time period.
After reading these books along with the Percy Jackson and The Lightning Thief
series, she recognized quite a few of the names and stories shared on the various sculptures & paintings we saw at the museum (I just love when those connections come to life!).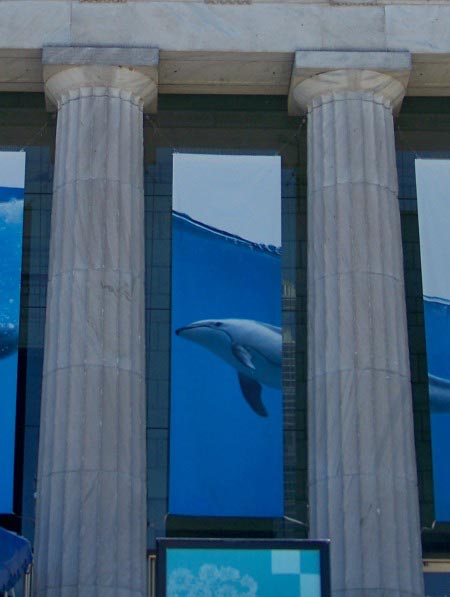 We also talked about some of the architecture of Ancient Greece and I introduced her to the three types of columns used in Greek structures – doric, ionic and corinthian. As we traveled to different places over the past few months, we would scout out buildings that had columns so I could show her the various types.
We still have one more fun project to share with you too — a hands-on way to learn & play with the gods and goddesses (but I'm saving that for next week 😉
How do you learn about different cultures and periods in history?