Welcome Summer!
We are kicking off summer with a BANG! and bringing you TONS of ideas for summer fun (woohoo!).
And since I can't think of Summer without thinking about the beach, I wanted to pull together some creative ideas for playing, crafting and exploring seashells!
25 Seashell Crafts & Activities
We've already hit the beach this year and collected some shells, coral and other ocean treasures so we are ready to dive into some of these activities.
Heading to the beach? Have the kids search for a few shells to bring home. Don't let them take the whole beach! Remember, some of those shells are future homes to sea creatures 😉
If you don't have a beach visit on your summer to-do list, check your local craft store as most will sell bags of seashells.
One creative project you can do right at the beach is Create Land Art.
Gather some shells and other items you find on the beach (drift wood, plant leaves, etc) and arrange them into a picture.
We collected items throughout the week and then put them all together to create a 'shell picture'. Then we returned most of the items to the beach and took home the few that we really loved.
Crafting & Creating with Seashells
Beach-themed Sand & Shell Art — Happiness is Homemade
Seashell Wall Hanging — Crafts on Sea
Open-ended Seashell Creations — Artsy Craftsy Mom
Seashell Puppets — Zing Zing Tree
Seashell & Bead Windchime — Red Ted Art
Sand & Shell Castle (that will last forever!) — Meaningful Mama
Painting Shells — Fun-a-Day
Seashell Windchime — Let's Do Something Crafty
More Seashell Painting — Mama, Papa, Bubba
Seashell Creatures — A Moment in Our World
Seashell Photo Frame — Here Come the Girls
Beach-inspired Shell Art — Crafty Moms Share
Math, Reading & Science with Seashells
Ocean Shells: Art & Math — One Time Through
Exploring Seashells {with printables} — The Preschool Toolbox
How to Dye Shells & Explore Colors — Rainy Day Mum
Sight Word Seashells — Nuture Store
Shell Sorting & Print Matching — Mamas Like Me
Seashell Classification — Adventures in Mommydom
Beach Treasure Hunt Ice Tower — Little Bins for Little Hands
Exploring Shells — Fantastic Fun & Learning
Seashell Learning Activities — Natural Beach Living
Shell Matching & Sensory Bin — Stay at Home Educator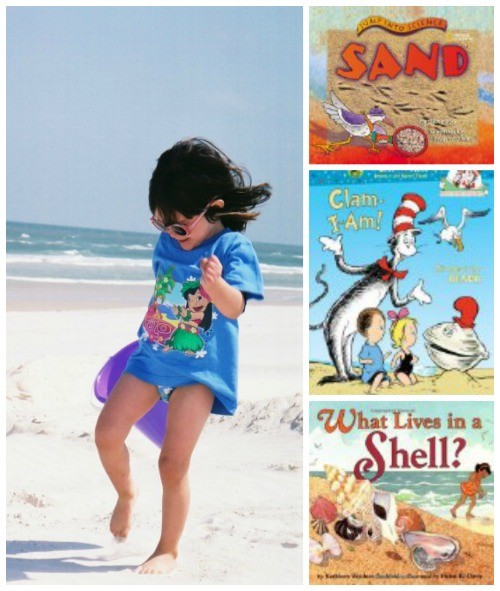 More Summer Fun:
Beach Scavenger Hunt with FREE printable
5 Science Activities to do at the Beach