Welcome to our End of Summer Keep the Kids Reading giveaway!
Our wonderful hosts – Mother Daughter Book Reviews and Youth Literature Reviews – have coordinated more than 60+ blogs that love reading & kids lit for an awesome way to win great books for your home library!
Awesome Science Books for Kids
We are big fans of science and I love to find science books that kids really enjoy reading. They should be engaging, interesting and most of all, offer kids and families to opportunity to experience science in real life (because that's really the way we learn).
There are a few wonderful science series that meet all of our criteria so I wanted to offer one book from each of the series for our giveaway!
Let's Read and Find Out Science
This series has both Stage 1 and Stage 2 readers for kids, which means these books can be read aloud during the preschool years and then will transition into books that kids can learn how to read as they grow.
There are quite a few topics available in this series. Each of the books includes fun illustrations that accompany detailed text. Don't think that your child won't understand the scientific words used in the books — that's one of the things I love about them! They don't underestimate the intelligence or interest of a child.
Here are a few from the series:
From Caterpillar to Butterfly (Let's-Read-and-Find-Out Science, Stage 1)
The Planets in Our Solar System (Let's-Read-and-Find-Out Science, Stage 2)
The Cat in the Hat Learning Library
I've shared about this series in a number of our posts. I love these books because they help kids transition from fiction to nonfiction by using a much loved character – the Cat in the Hat. The series covers a number of topics but the majority of the books are science-related.
A few of our favorites include:
Hark! A Shark!: All About Sharks
Inside Your Outside: All About the Human Body
The Magic School Bus
Miss Frizzle and the class are experts at getting kids to love science! The Magic School Bus books actually come in three reading levels: picture book, easy reader and early chapter books. These books are both fun to read aloud and great to use for hands-on nature exploration.
The Magic School Bus on the Ocean Floor
The Magic School Bus Flies with the Dinosaurs (Scholastic Reader, Level 2)
The Wild Whale Watch (The Magic School Bus Chapter Book)
Gail Gibbons
Not a series but a wonderful author of non-fiction books, Gail Gibbons has written a number of nonfiction science books for kids. The books take complicated topics and make them understandable to young children. And each book includes many details and fun facts about the topic.
Bats
Coral Reefs
Here's the list of books we're giving away today!
Enter the giveaway below and then visit the 50+ other blogs that all have wonderful children's books to giveaway too!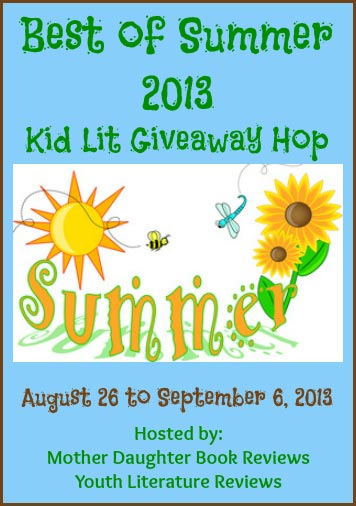 Our giveaway is open to US residents only but many others on the list are open to international entries.