My family will tell you that I love to plan for visiting new places (they'll actually say I spend more time planning than I do visiting ;). What can I say, I like to be prepared. So, I thought I would put together a guide for those of you getting ready to visit SEA LIFE Aquarium in Kansas City.
Take a look at some of these FAQs (frequently asked questions) and tips before your visit!
Getting Tickets
Do I have to pre-purchase my tickets?
No, you don't — but after the intro tour I attended, I would highly suggest you do pre-purchase your tickets for a few reasons:
If you buy your tickets online, you'll get a discount.
When you pre-purchase your ticket, you are asked to choose a day and time for your visit – this means that you will receive Express Entry for that day and time – no lines and guaranteed entry even if they sell out that day because you have your tickets.
Tickets will be sold at the door but if the reach capacity for the day, on-site sales will not be available. If you have set plans to visit the aquarium, for example, if family is coming to town, I would definitely recommend pre-purchasing tickets.
What if I purchase a ticket and can't attend on the chosen date/time?
Don't worry – SEA LIFE staff told us that the ticket you purchase is good for 14 days after your stated visit date & time. Now, that being said, you will have to wait in line if there is a line, and you won't be able to use the ticket on days the aquarium has sold out. So, if you do find yourself in this situation, please call first to check out the crowds for the day.
What to Expect During Your Visit
What should I know before I bring my kids to the Aquarium?
There is a LOT to see – not just fish and sea animals, but also a great quiz game kids can play during their visit, various themed rooms, informative screens that give great facts about the animals and an interactive touch tank.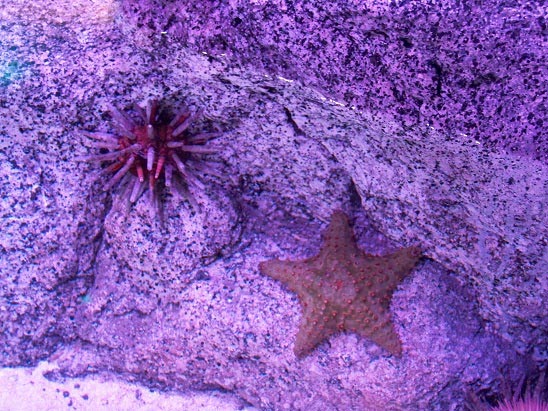 Kids can hold sea stars, urchins & horseshoe crabs
Here's a few tips:
Strollers

are

allowed in the aquarium, but I will tell you that some of the hallways are thin and it may get pretty crowded. If you have a baby, it may be worth the hassle, but if you have a toddler, I think they will prefer to be walking around to experience everything.
There are a lot of places to "lose track of a child": you know, that preschooler who needs to run ahead to see what's around the corner 😉 So, make sure to talk to your younger kids about staying with you. (Many thanks to Melissa who informed us that double strollers are NOT allowed).

NO FLASH PHOTOGRAPHY of any kind! Seriously – it can kill the fish. Please make sure that your camera or phone has a non-flash setting.

You can easily spend 2 – 3 hours touring the various rooms throughout the aquarium, so have a snack before you go because you'll want to stay for a while.
Will my teenager enjoy the aquarium?
Yes – definitely! Aquariums are like zoos – animal behavior and the opportunity to view sea life is very appealing at any age. Older kids and teens will enjoy the display boards located throughout the aquarium that explain the conservation efforts for sea animals. Teens (and adults) will be amazed when a Southern stingray or shark swims over their head while you're standing in the glass tunnel.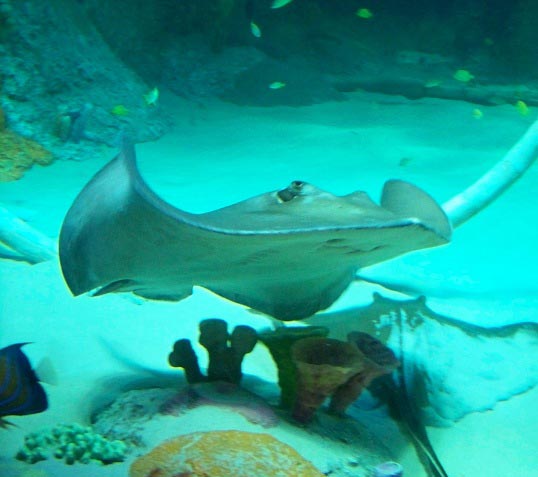 And encourage kids and teens alike to ask questions of the Educational Specialists that are stationed throughout the various rooms – they are a wealth of knowledge and have some great facts to share about the animals.
I'm a grandparent who will be taking my grandkids to the Aquarium. Is there a lot of walking?
The aquarium is designed very well in that there is a lot to see in each smaller, themed area. Touring the aquarium does require you to be on your feet during the visit, but many of the rooms have some fun places to sit and rest while the grandkids are viewing the sea life.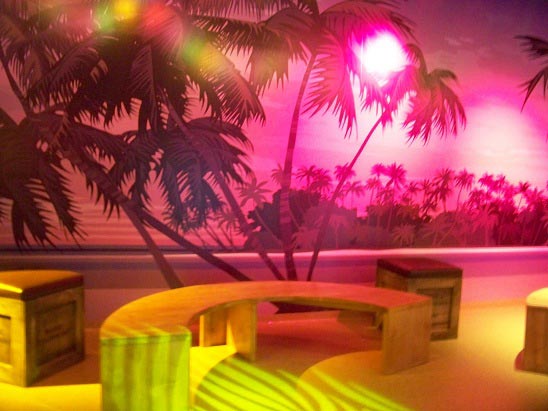 Sit, rest & enjoy the views
What are some things that are a 'Must See' at the Aquarium?
During your visit, some of the more unique things you'll want to see include:
Make sure everyone gets to see their favorite sea animal – they have sharks, jellyfish, stingrays, seahorse, fish that look like 'Nemo & Dory', etc. You can visit the SEA LIFE site for more information on their residents.
On your way in, grab a Quiz Card for the kids so they can answer questions at the interactive stations located throughout the aquarium.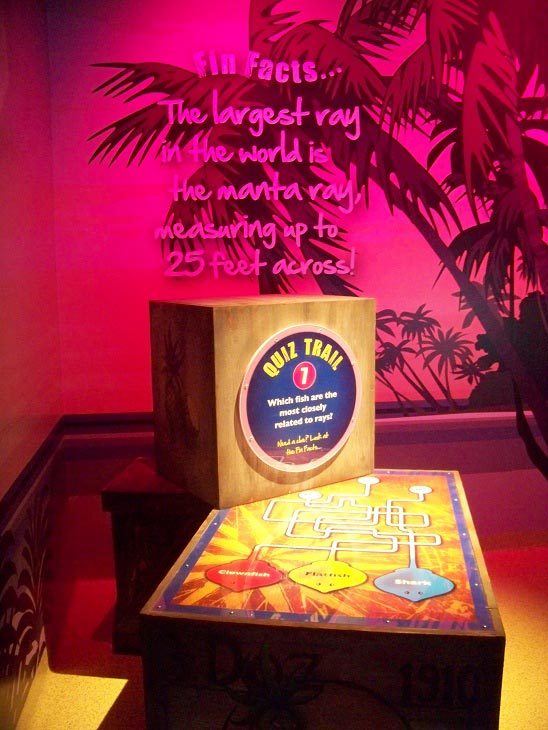 If you are visiting during a scheduled feeding for the fish/rays, take the time to watch them feed the animals.
Read the walls – they are full of interesting facts about sea animals!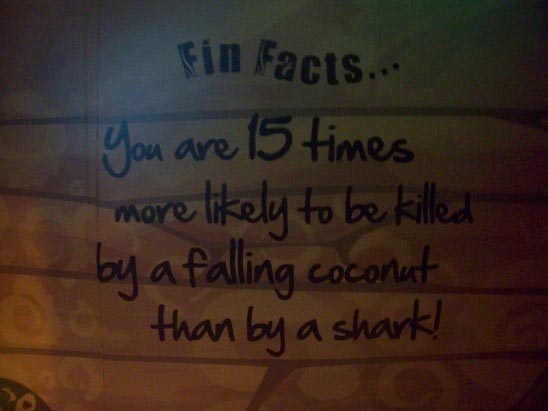 There are quite a few tunnels and tanks that have 'bubble' areas where the kids can crawl in and get a look at the fish from a different angle.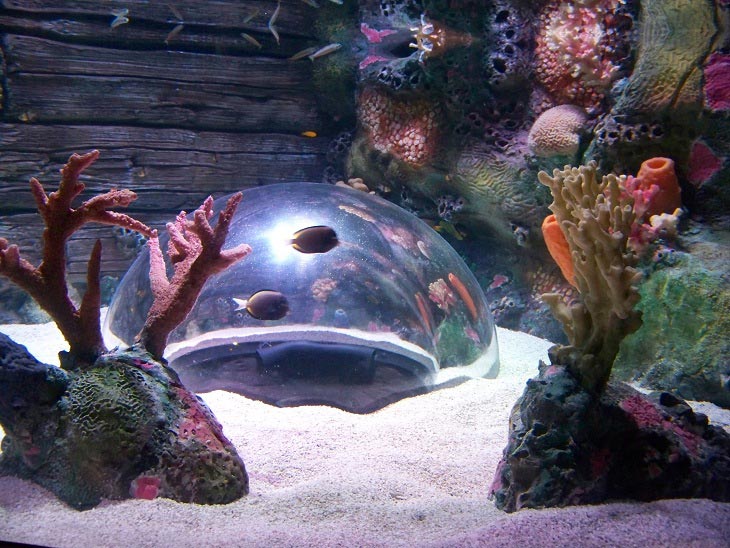 Kids can crawl under and stand up 'in the tank' to see the fish.
Also, one tank has a viewing platform that allows you to stand over the tank and look down through a glass floor.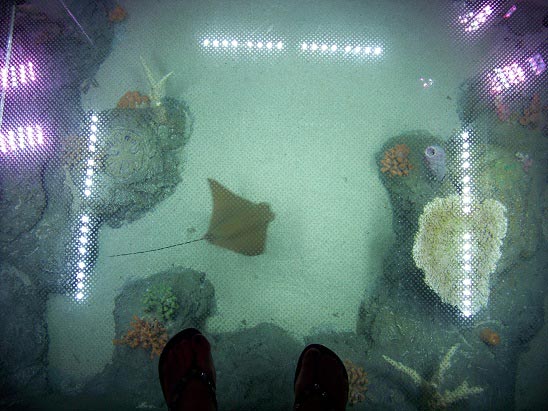 Looking down at stingrays & moray eels
Please make sure to visit with the Educational Specialists – they will really enhance your visit (and your knowledge)! Kids will enjoy asking them questions such as "Why don't the sharks eat all the other fish?" or "Will the stingrays hurt the other fish?".
What else should I know?
For younger kids, they have a play zone and sand table at the end our your tour.
And when you conclude your visit, you will exit into the gift shop area (which is also shared with the LEGOLAND gift shop) – I always like to have that discussion BEFORE we go since the kids are usually overwhelmed with the amount of merchandise that is available.
As a great addition to your visit, stop by Crown Center to try some Kansas City FudgeTM at Chip's Chocolate Factory!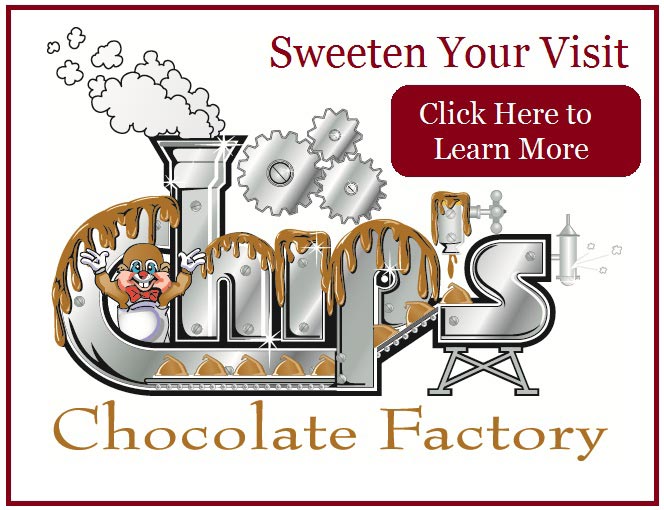 Have a Wonderful Time!
Jacquie