What do you do when the rain spoils your plans?
We were all set to visit the pumpkin patch last week and what happens — rain! Twice!!
Needless to say I have one disappointed kiddo 🙁 But, I told her we still have a few weeks until Halloween; plenty of time to get our pumpkins and carve them.
So we did some fun 'improvising' this week (learning new vocabulary too 🙂 Instead of a pumpkin patch, we had some outdoor pumpkin time at home.
First, we pulled out all the Halloween books and headed outside with a stack to read. I love outdoor reading time – it's usually much quieter than the inside of the house, and there are less distractions when you're in the backyard (no tv or music allowed).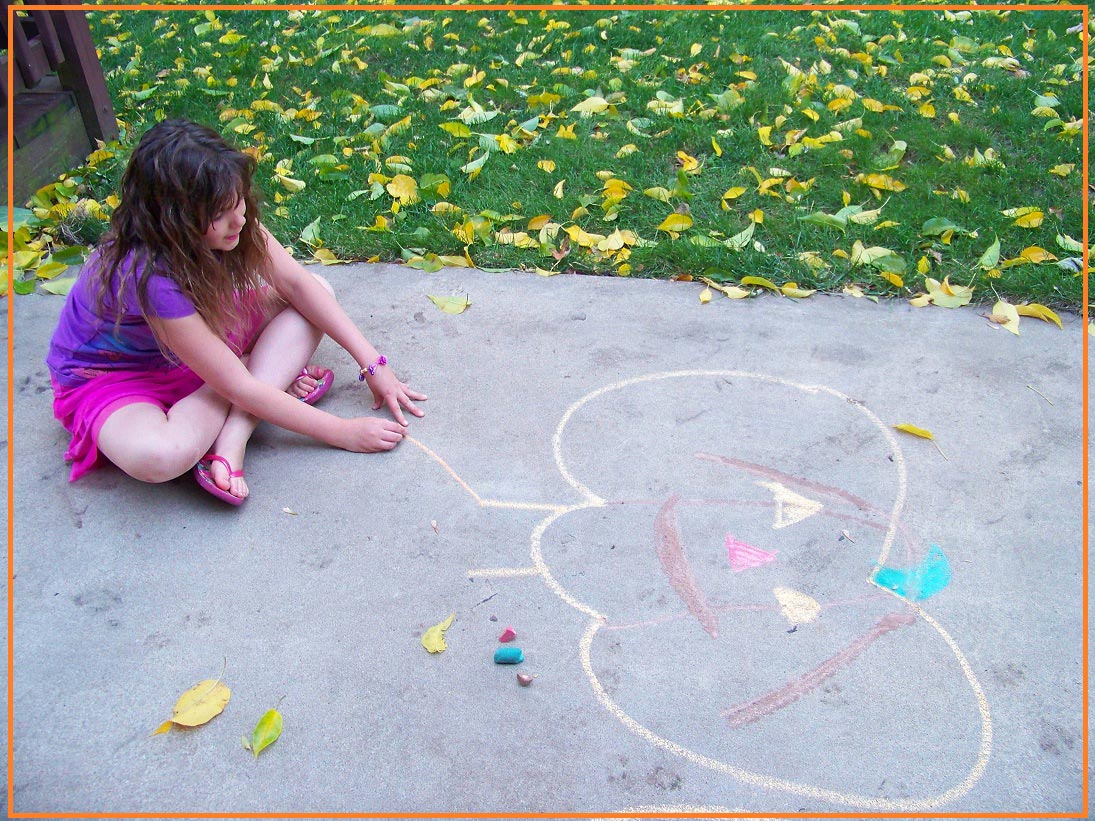 We also drew some pumpkin people with sidewalk chalk. When we use chalk, we like to dip the tips in water so we get a brighter color when we draw on the concrete (looks a little like paint).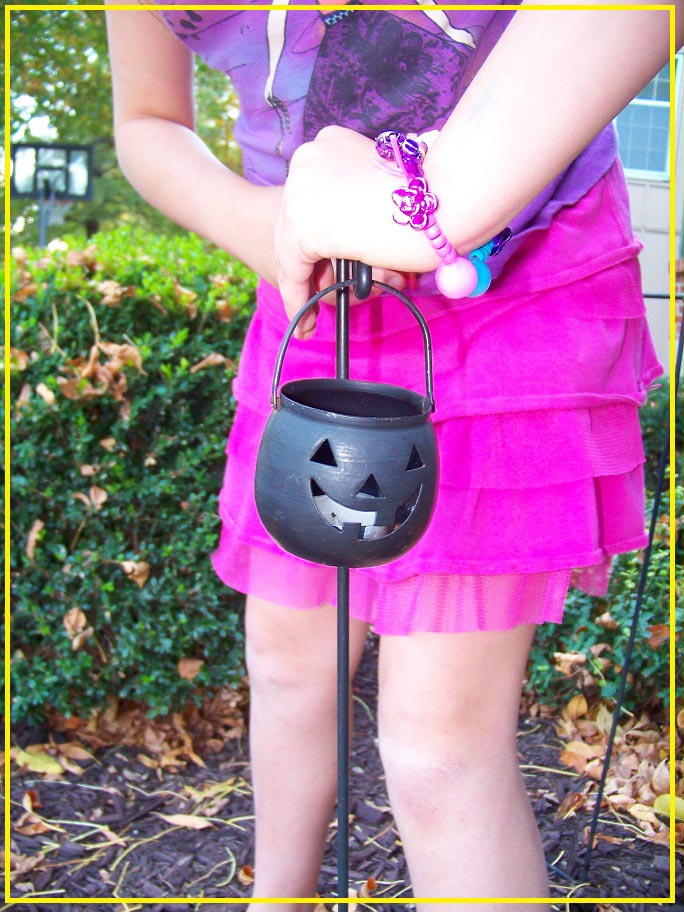 And we pulled out some of the Halloween decorations and started to deck-out the front walkway. The second best thing to trick-or-treating is getting the house ready for trick-or-treators!
Hopefully the weather will cooperate with us this weekend and we'll head out to pick our pumpkins! But even without a patch, there's still lots of creative ideas for some fun outdoor time in the fall.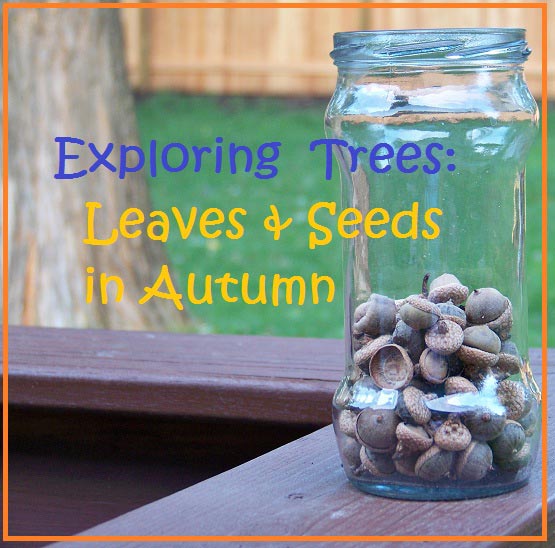 And if you enjoy some fun leaf play, check out our Leaves & Seeds Outdoor Fun post for book ideas and nature activities!
This link up is being co-hosted by Enchanted Homeschooling Mom, One Stop Mom Talk, , Home Learning Journey, Train Up a Child, Kitchen Counter Chronicles, The Usual Mayhem, Here Come the Girls.