Today we are focused on ways to Discover & Explore Art!
Art is as much about the process as it is the product — in fact, sometimes it's all about the process for kids. Being able to create with different mediums and materials is great way to ehance your child's appreciation and love of art.
And it's important that we allow that creation to take place naturally without a lot of directions or restrictions. Which is why I love to bring art outdoors!
Fun Ideas for Outdoor Art
When we're outside, I worry less about the mess and how much clean-up might be required. I'm also more likely to enjoy the process because it's less noisy when we're outdoors (you know those four walls in the house can really ramp up the volume with excited kids).
So if you're like me, allowing the kids to create in the backyard, at the park or on the patio is a great alternative to indoor projects.
Here are a few fun ways to bring art outdoors: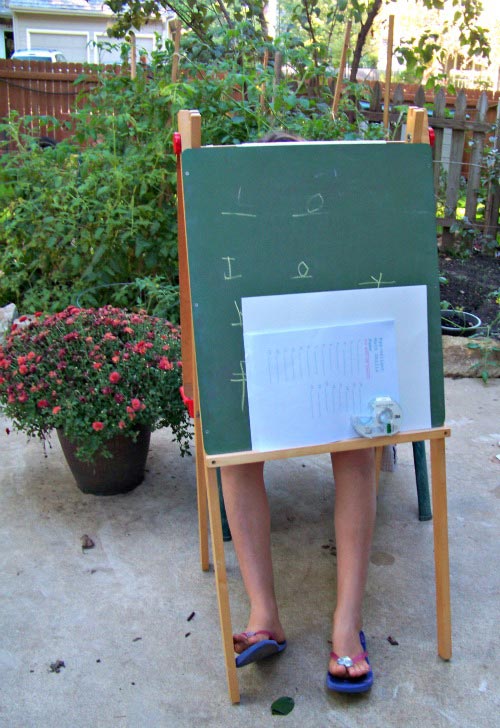 Bring the Easel Outside
We will frequently set up our easel on the patio or deck. Add some paints and a drop cloth (if needed) and the kids will create for hours — with a break for swinging after each of their masterpieces 😉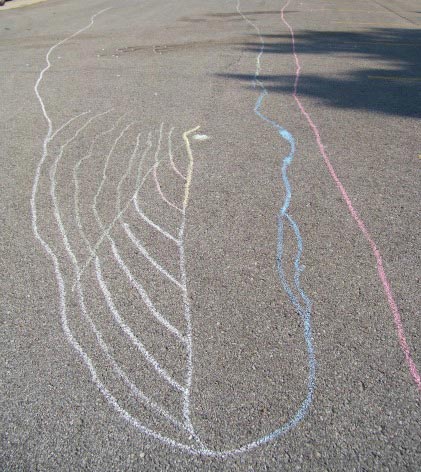 Rock the Chalk
One of the easiest and most porable outdoor art materials is sidewalk chalk. It can be used at home, at the park, on a walk and even on the house or fence in the yard. The biggest challenge here is how to capture photo of that awesome HUGE drawing — I have been known to stand on my car or the closest picnic table in order to get a good pic!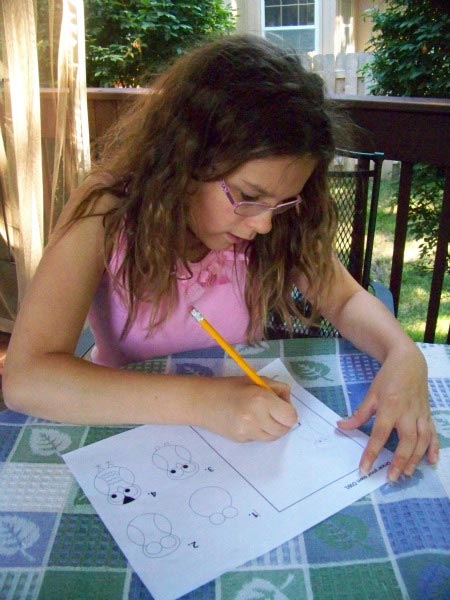 Nature sketching
Pencil, sketchpad or paper and a nice place to sit is all you need for this easy art activity.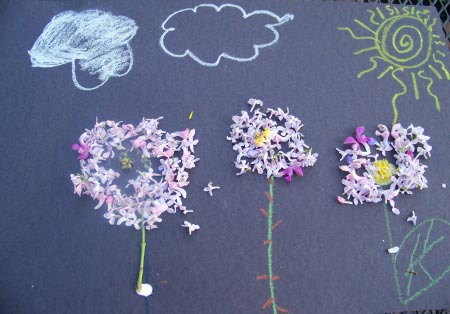 Using Natural Materials
Sometimes nature can be included in the process! For example, our all-season tree pictures and sensory flower art both involved natural materials.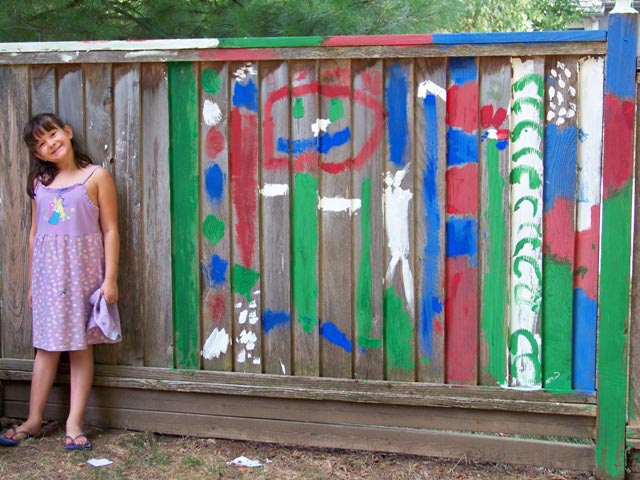 Paint the Fence
Tom Sawyer never had this much fun! But if you're ready to replace your fence or have washable materials on hand (such as sidewalk chalk dipped in water), let the kids create a mural for the yard.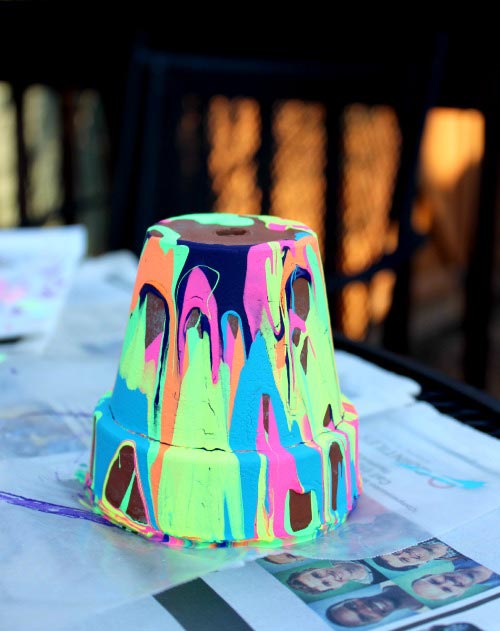 Art for the Garden
There are many fun things you can make for the garden — painting pots and creating garden markers to name a few. We had a great time making these cool Pour Pots for the garden and even though it was a messy project, clean-up was quick & easy!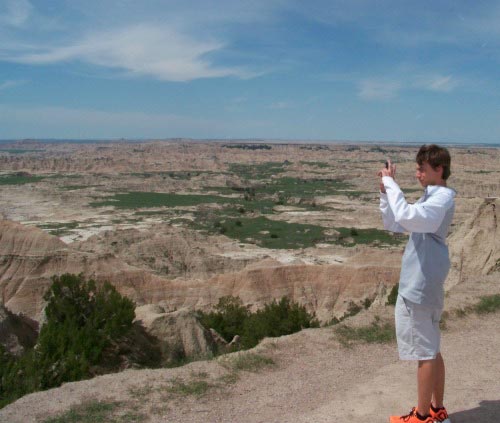 Be a Shutterbug
Photography is art so hand over the camera and be in awe of what the kids will notice! Some of my favorite vacation pics are the ones that the kids have taken over the years — not to mention, there's actually a chance that you'll be in one of the pictures 😉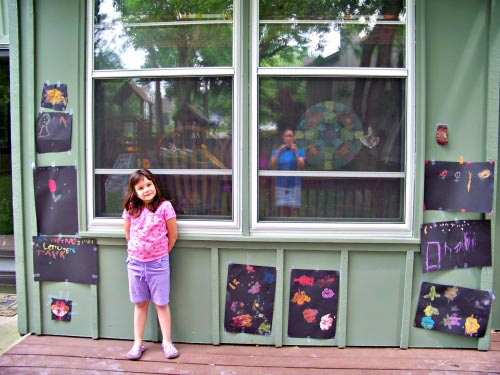 Hang a Gallery
Use the house for a display gallery — this is especially fun if you're having a BBQ or friends over. Give the kids an opportunity to showcase their work.
Discover & Explore: Art for Kids
Share your awesome art activities on this week's linky!
Visit our Co-hosts for more fun activities too!
Fantastic Fun & Learning ** Buddy & Buddy

Please read the following guidelines for sharing:
Share family-friendly posts related to the weekly topic — kids activities, crafts, recipes, nature outings, printables, etc.
By linking up, you are giving me permission to share your post including one photo in our weekly feature post and on social media channels.
Visit 2-3 other posts that have linked up, find some new ideas & meet new friends!
If you'd like, grab a button for your post — we love to share and want to find lots of great activities to highlight for you!
Each of the host blogs will feature some of the outstanding posts the week following the linky!