A great list of DIY and easily available building materials and construction items for kids!
If you have kids or have played with kids, you know they love to build! Stacking items just seems to be second nature for many children — and stacking things high to see them fall 🙂
Blocks and LEGOs are great, but let's face it, kids are creative and can find fun ways to build with almost anything.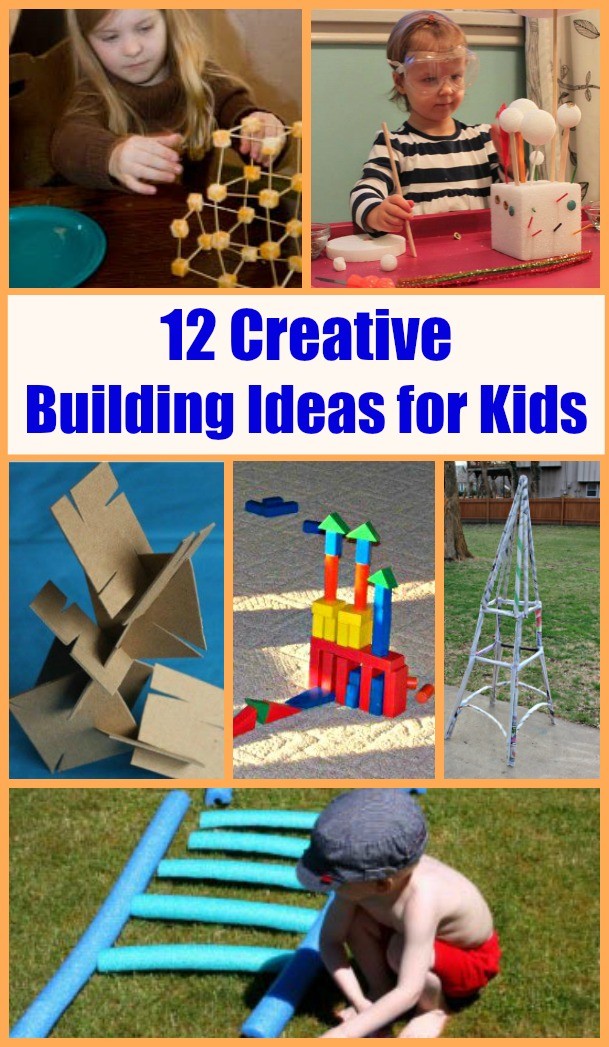 12 Great Building Materials for Kids
One of our kids' favorite things about going out to eat is being able to use the jelly packets or creamers to build while they wait for their food. I should be taking pictures of the amazing creations they've constructed over the years — the wait staff at the resturant is usually very amused when they visit our table.
There are so many wonderful materials that kids can use as construction items!
Quite a few amazing building activities shared during out last Discover & Explore series: Build It (which also includes Engineering books for kids!) and many featured some great DIY building materials. We're including links to all of these fun & fabulous construction activities along with affiliate links to some awesome building supplies we love too!
Which of these cool items do you have around the house?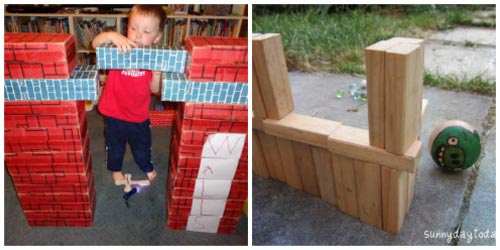 Building with Wood & Cardboard Blocks
One of the classic building items all kids enjoy! Blocks aren't just for stacking either — and they can be made from a variety of materials.
Try these fun block building activities:
Happy Birthday Author shows us how to build & READ with cardboard blocks!
Sunny Day Today Mama shared a great idea for turning a video game into fun, hands-on block play with their Homemade Angry Birds game.
Fun-a-Day also shared a block construction activity — building real structures with blocks.
And if the kids are tired of their block structures falling down while building, head over and visit the Fit Kids Clubhouse to learn how to make 'sticky blocks'!
Having a Colorful Wood Blocks Set will inspire many creative hours and we love wood blocks since they are sturdy enough to be used inside and outdoors. We also love playing with Cardboard Blocks too!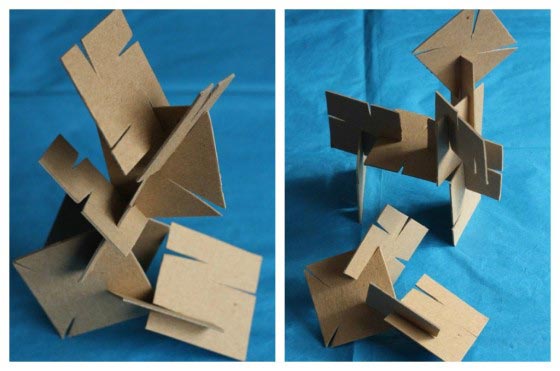 Easy DIY Materials: Cardboard Builders & Boxes
Cardboard makes wonderful building material because it's not only sturdy but can also be bent and flexible for your design.
Happy Hooligans shared this awesome tutorial on how to make your own cardboard construction set!
Craftulate created a cool set of cardboard ramps with their big box.
We also love taking a cardboard box and turning it into something spectacular — like a Cardboard Castle complete with working draw-bridge!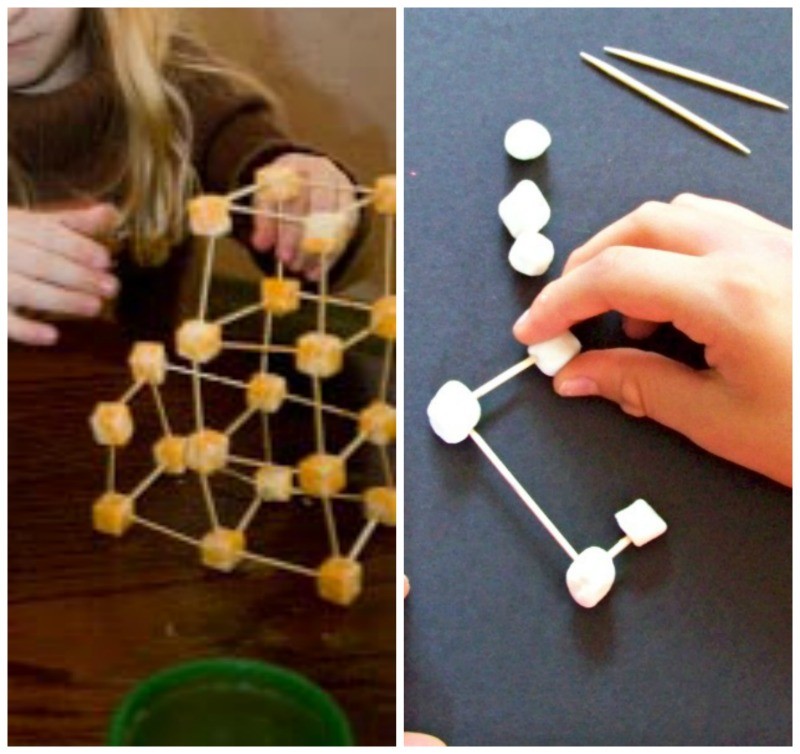 Constructing with Food Items

I've already talked about those fun resturant building sessions with jams and creamers. Really, any small packaged item that has a flat side would lend itself to building.
Life with Moore Babies shows us a fun way to build & design with cheese cubes. Another popular food building item is marshmallows — build your own Marshmallow Constellations with this fun activity! You can also use sugar cubes to create fun structure too!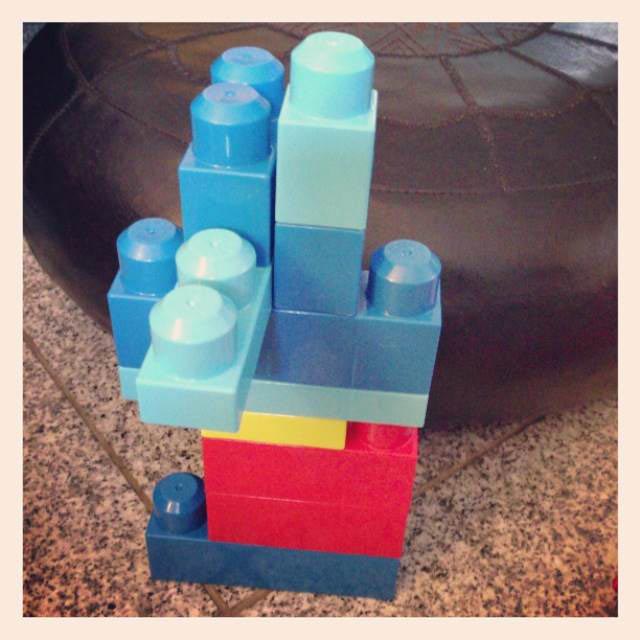 LEGO Building Ideas

Another classic building toy that so many kids love to use to create. For younger kids, LEGO DUPLO Sets are the best with larger blocks that are easy to manipulate for smaller hands. Older kids will get years of use out of a Classic LEGO Set — we've used ours for fun at home and school projects too!
Here are a few wonderful examples of LEGO creations —
Travel Turtle shows us how to use LEGOs to build a piece of art.
Build the Water Cycle and learn a little science too.
And for more amazing building & learning with Legos, visit Living Montessori Now for more than 70 fun ideas!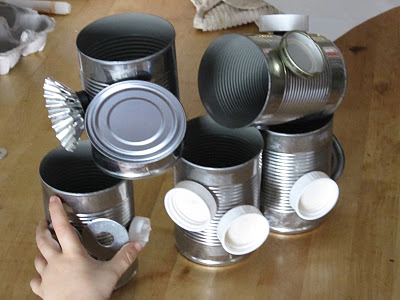 Construction Projects using Metal & Magnets
For a set of your own, check out this idea from What Do We Do All Day? — add some magnets to metal items from around the house and you can build some 'can-structions'!
I love the science/engineering overlap when you build with magnets – great STEM activity! I promise the kids will try to attach the 'wrong' ends of the magnets just to feel them repel each other 🙂
Once your kids are older (since magnets aren't a safe toy for younger kids), a set of magnetic builders is a worthwhile investment! A set of Colorful Magnetic Sticks is always a popular item when the kids want to build and it's great for car trips. We also really love the PicassoTiles Magnet Building Tiles.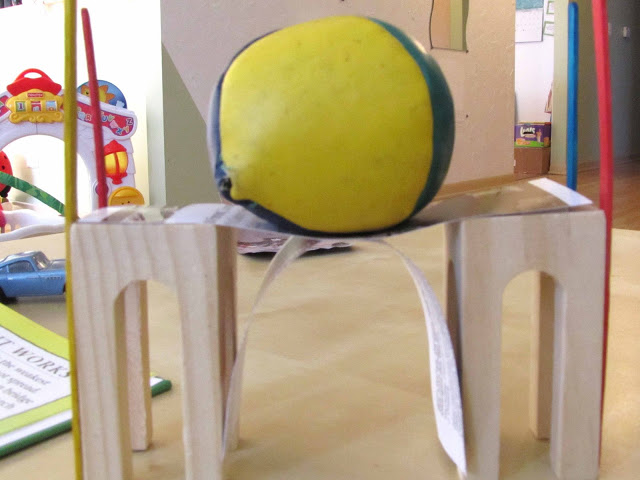 Engineering with Paper & String
Building with paper is actually an ancient art form (think origami!). But you can also use paper in many other ways.
School Time Snippets shares a few ways you can use paper to construct a bridge – very fun engineering activities! And we used newspapers to build a model of the Eiffel Tower!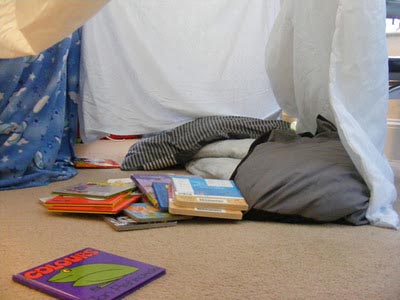 Building Forts: Pillows & Blankets
How about constructing a fort with the kids! Another great building opportunity. And soft-sided items like pillows and blankets create unique building challenges so lots of creative thinking goes into these projects.
Creative Playhouse shows us how to build a fun reading den — be sure to check out this list of Great Books to Read in Your Fort too!
Kitchen Counter Chronicles shares that no matter how old you might be, building a fort is still a creative & exciting way to play!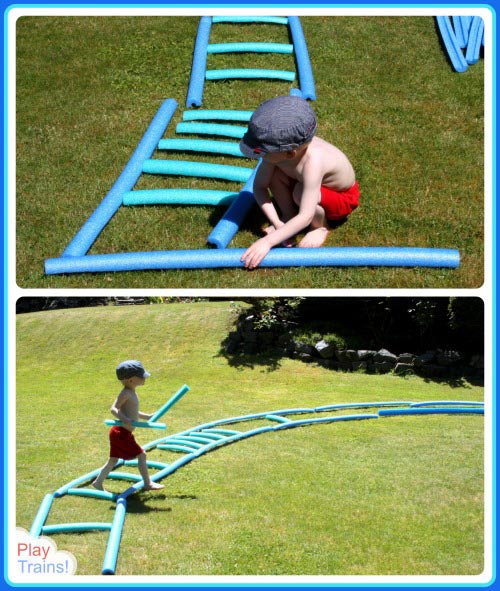 Outdoor Building Ideas: Pool Noodles
They're not just for swimming! Check out this outstanding train track sprinkler that was created by Play Trains! I love how they used train terminology while constructing the tracks.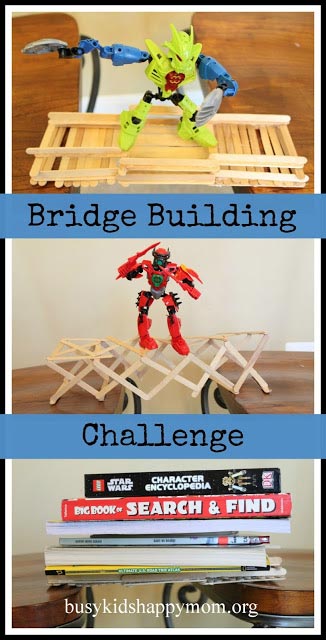 Engineering Craft Challenges with Popsicle Sticks
There are a lot of items you can build using popsicle sticks — and no, you don't have to eat popsicles all summer just to build 🙂 Wood Craft Sticks can be found at many craft stores.
Check out this great bridge building challenge and STEM activity from Busy Kids Happy Mom!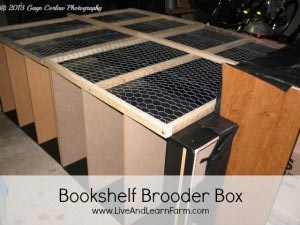 Building with Recycled Items
There are all types of recycled items that can be used for building and constructing something new. We love to have a Tinker Box in the house so our kids can create & construct on a whim. We gathered items for the box by deconstructing old electronics we had lying around the house.
Here's an AWESOME example from Live and Learn Farm of how to use unneeded furniture to construct a box for your chicks (built by a 12 year old – very impressive!)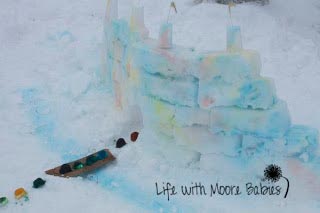 Using Natural Items for Construction

Things like snow may be weather dependent but when you get a good amount, it's worth the time outside to create something awesome! Life with Moore Babies shared how building a snow fort can be a great way to learn about construction and design!
We had a neighborhood family that built an Easter Island head instead of your everyday snowman during our last storm. If you have a Snow Block Maker (which can be used with snow or sand!) it's great for making 'snow bricks' as you build.
Other natural items that are great for building include:
Sand – make sand castles!
Sticks – create a fort with sticks and branches
Rocks – nature's block set 😉
Pinecones – they actually connect to one another so you can build with them!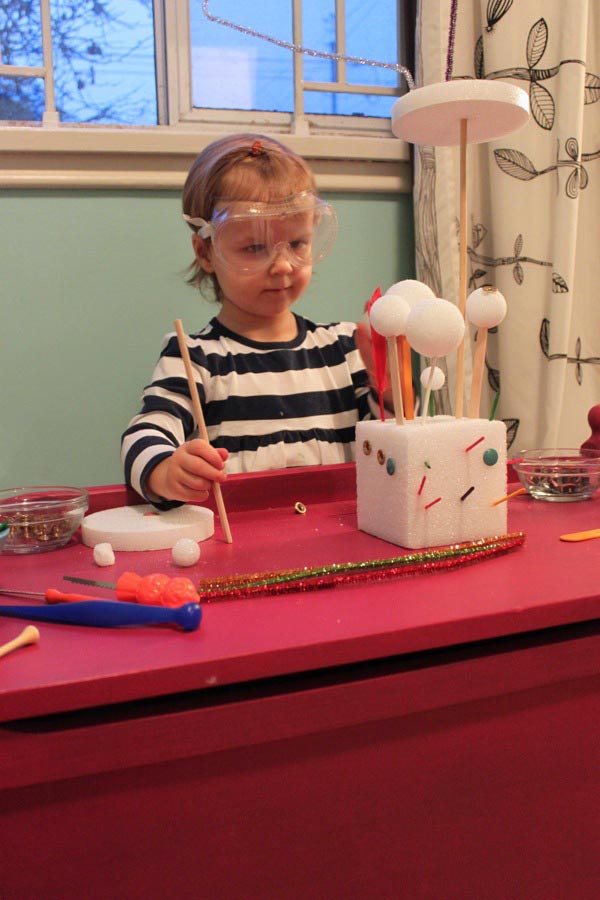 Unique Building Items for Kids: Styrofoam
And even though it can be messy, styrofoam is another great building material for kids. Pair it with golf tees, pencils and other items that can be stuck together and you too can build some amazing structures like Mama Papa Bubba!
Or cut up a styrofoam egg carton and use the cups as stackers. Pair them with a set of toothpicks and your kids can build towers too.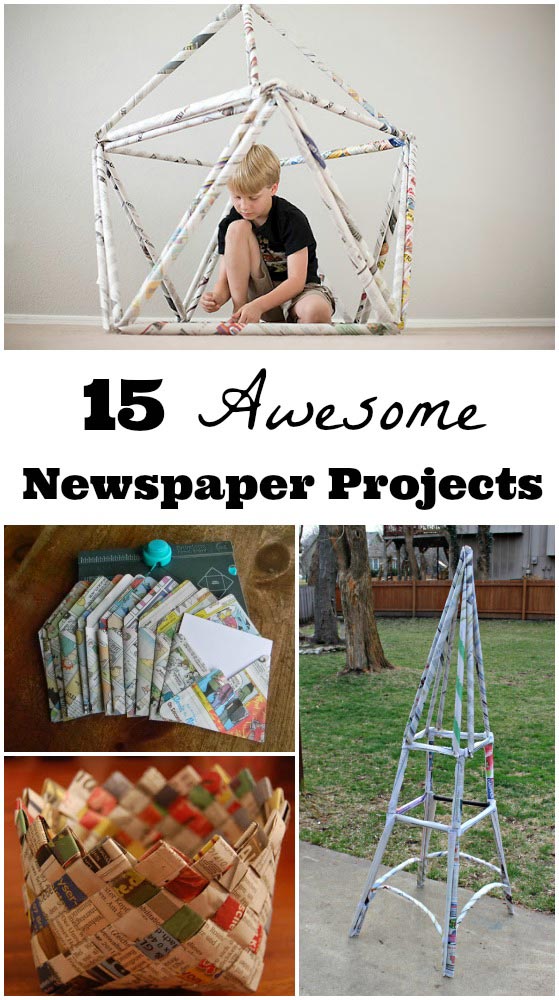 More Building Projects for Kids

15 Awesome Things to Make with Newspaper