Grab the newest free printable and enjoy these five awesomely FUN scavenger hunts for kids!
Ready to send your kids off on a challenge this week?
The newest of our scavenger hunts can be played 5 different ways and is great for kids from preschool up to teens!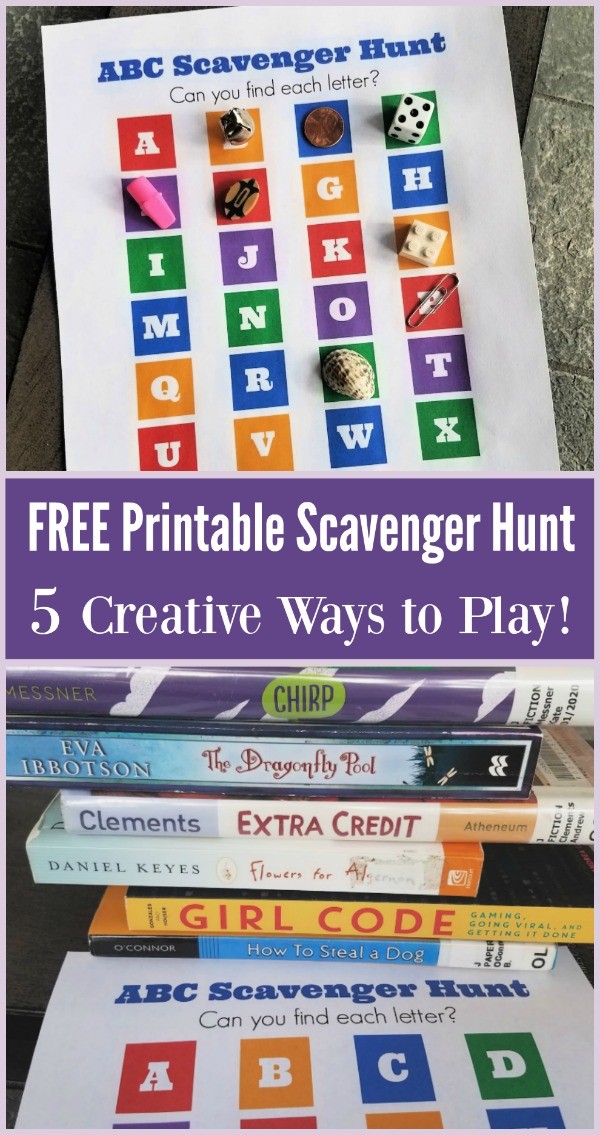 5 Fun & Free Scavenger Hunts for Kids
Maybe you've got a few days when you're stuck inside or need a quick and easy idea to do on a family walk this week. Don't worry – we've got you covered!
First, this scavenger hunt can be used as a fun game or as an educational activity!
And you can also use it to hone those observation skills or turn it into a challenging game for kids who are bored.
Plus, we have ideas to fit all ages too. So grab your FREE copy using the form at the bottom of this post and try a few of these creative ideas this week!
ABC Scavenger Hunt for Toddlers and Preschoolers
As young kids practice letter recognition, they become better and more confident readers. So if you have children who are just learning their letters, this first hunt is for them!
Indoor ABC Hunt: Print off the scavenger hunt and ask kids to look at items around your house as they hunt for each letter. You can use words in their favorite books, artwork hanging around the house or the words you find on toys and games.
Outdoor Scavenger Hunt for Letters: Take a walk around your neighborhood and have kids pick out letters on street signs, cars or buildings as you walk.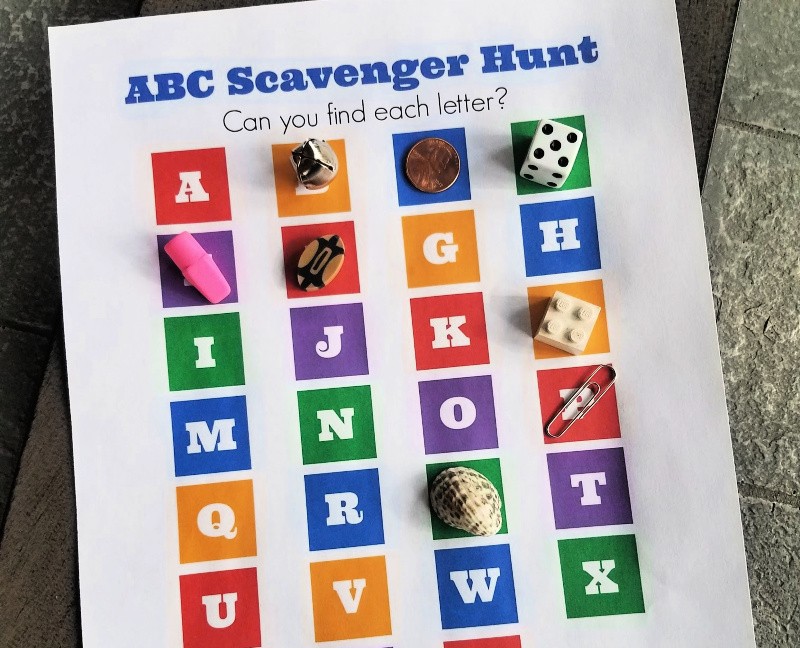 Minute to Win It Scavenger Hunt for Tweens & Teens
Got kids who are bored? Tweens and teens love minute to win it type games!
Here's a fun challenge — set a timer for 10 minutes challenge your older kids to find one mini item for each of the colored squares on the page!
The rules for this minute to win it game are simple:
Items MUST begin with the letter in each square
Only one item per square
Item must fit COMPLETELY in the colored box
And (if you like) limit the location of where items can be hunted down — for example, you can have a "junk drawer scavenger hunt" where kids can only use items from the junk drawer in your house — or a "bedroom scavenger hunt" where all items must be found in their room.
This is also a fun family activity and makes a great party game too!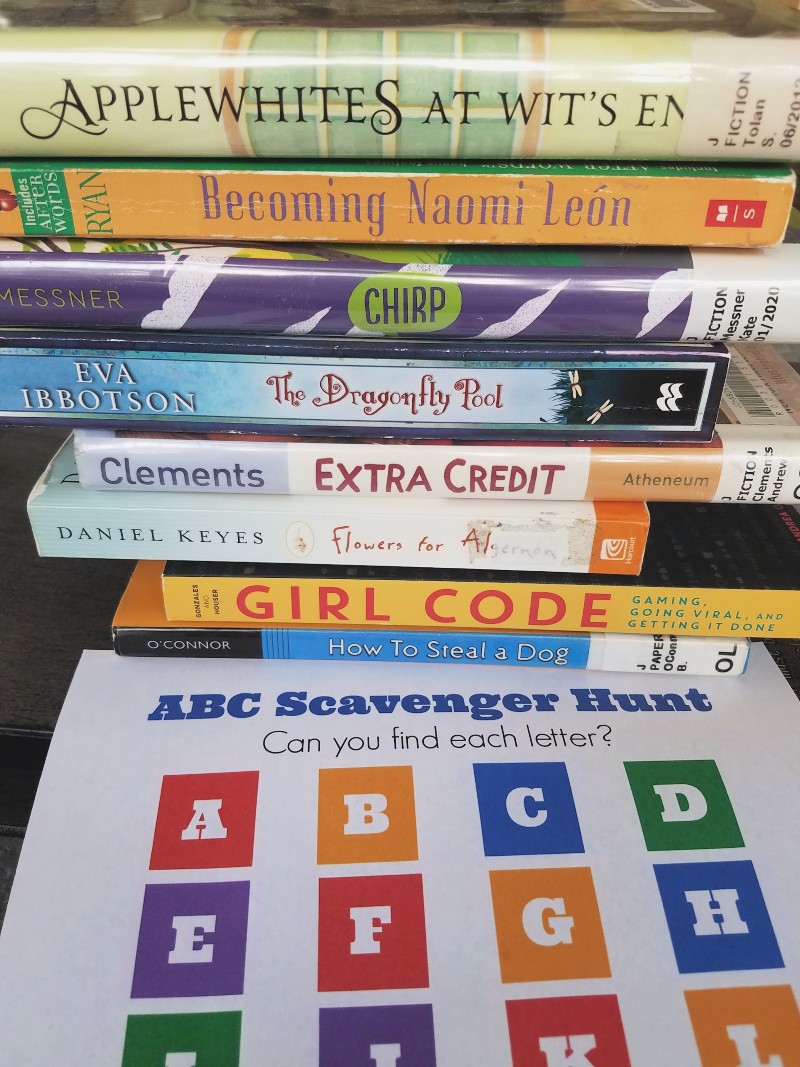 Book Scavenger Hunt
One of my favorite ideas for this hunt — have kids search your bookshelves to find book titles for each letter of the alphabet. Then make a tower of books in alphabetical order.
And THEN, if your choosing pictures books, you'll have stories all chosen to read from for nightly storytime. For chapter books, use the books as a 'reading list' for kids over the next few weeks 😉
For more reading activities, try the free printable Genre Reading Challenge too!
Scavenger Hunt for Early Readers
Once kids can recognize their letters, the next step is to work on letter sounds. Use the printable hunt and have your kids sound out each letter and then find one object in the house that begins with that sound. Kids can either line up the items as they find them or check off each letter on the page.
New Word Scavenger Hunt
This is great for ANY age — have kids search through books and find a word for each letter of the alphabet that's new to them! So any word they don't recognize or don't know the meaning of would be a great option. Then search a dictionary for the definition of the word 😉
It's a great way to expand vocab for kids of all ages and both tweens and teens can improve their word knowledge before taking tests like the PSAT, SAT or ACT.
Grab your FREE printable ABC scavenger hunt page using the form above!
More Fun Scavenger Hunts for Kids
Nature Scavenger Hunt (with FREE printable)
Indoor Scavenger Hunt with a Math Twist!