Next week, we will feature some fun activities, crafts and cool ideas for the monthly Online Kids Book Club.
If you missed last month's feature, you can still learn about the Family Conversation Jar and October's author, Amy Krouse Rosenthal.
This month we will feature the stories & illustrations of Tomie dePaola!
Tomie dePaola is a favorite author/illustrator in our house; he is such a versitle storyteller and creates a variety of books.
Mr. dePaola has been honored with a number of awards for his books. He creates such a wide variety of stories for childen (and adults love them too!) Here's a sample of his works:
A fun wordless picture book …

…about a cute old woman who wants to make pancakes – YUM!
A few of the pictures books that we enjoy include:
The Art Lesson is actually an autobiographical tale of Tomie when he was younger, and an art teacher who encourages his creativity.
Strega Nona leaves Big Anthony to attend to her house and garden while she's off on a visit, but instead he uses Strega Nona's magic pasta pot – and floods the city with pasta!
Mr. dePaola also crafts some wonderful folktales from a variety of countries:
We really love The Legend of the Poinsettia during the holiday season — it's the story of the meaning of the poinsettia at Christmastime and why it blooms.
And even a few with great facts and science connections!
The Cloud Book and The Popcorn Book are both fun reads that integrate great facts about each subject. The Cloud Book tells kids about the ten common types of clouds, how they show you about incoming weather and more cool information about clouds.
The Popcorn Book is a favorite among kids — it shares some intriguing information about where popcorn got it's start, why it pops, along with some scientific facts about a favorite snack!
One of my personal favorites is the autobiographical series about Tomie's childhood.
26 Fairmount Avenue is a series of books about his childhood in the 1930's and 1940's. It's difficult to explain history to kids, but these books do a wonderful job of introducing them to life during the 1940's from a child's point of view.
The books are both funny, touching and engaging – a wonderful choice for a family read-aloud!
There are so many books by Tomie dePaola – he's written & illustrated more than 200 books in all!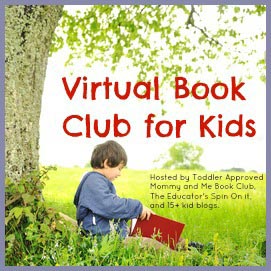 Which will you read for the November Virtual Book Club?!
You Might Also Like: