We don't live close to any of our family – they are sprinkled across the country. So when it comes time to celebrate a birthday or special occasion, we rely on 'snail mail'.
Yes, we could probably text them a note or send an email but it's not as much fun or as special as sending something special for them to open.
Staying in Touch with Family
And even though snail mail may not be a favorite among adults, kids LOVE it! If you have kids, I'm sure they've asked "When am I going to get a letter?"
Or maybe they look forward to receiving their monthly subscription to a favorite magazine.
There's something to be said about the anticipation of waiting for a special message from a loved one. My kids love getting a surprise card in the mail. And always with a note and penned with a signature from a favorite relative.
I've mentioned before how important hand-written notes are —
remember, when you text and type, it looks like everyone else's communication. But when you write something, it's your personal signature.
Spring is a busy birthday time for our family so we headed to Walmart this week to stock up on some birthday greetings. Hallmark has a new line of cards, Funniest Pet Cards and since we are such a pet-loving family, we decided to choose some for all the upcoming occasions.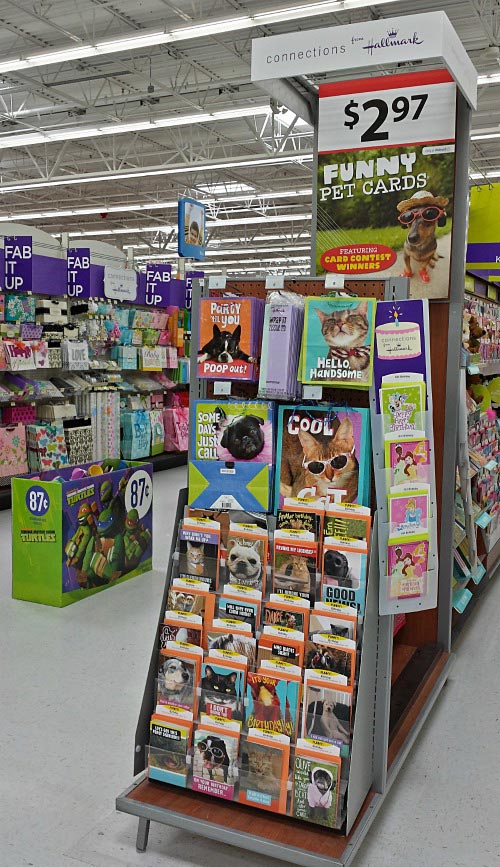 This shopping trip was an opportunity for a great life lesson for my daughter. Two lessons in fact — the first was how to shop on a budget and the second is the idea of staying connected to far-away family.
The first thing we did was take our the calendar and make a list of the birthdays for the next few months. It's always easier to cards in bulk instead of trying to remember them as the birthdays sneak past me on the calendar.
We had 6 occasions on our list —
Dad's birthday,
Brother's birthday,
both Grandmothers are having birthdays (but not turning any older ;),
a birthday for a special Aunt and
an upcoming party.
It's a good thing I don't live close to everyone who's celebrating — all that cake would do me in 🙂
Her total budget was $25 for cards and postage.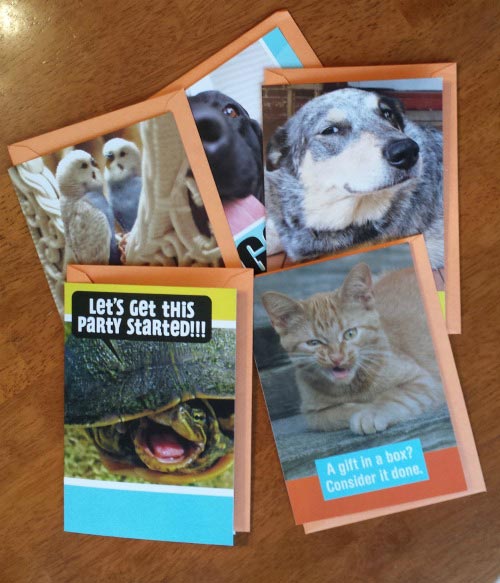 When we found the #FunnyPetCards display, we started reading through the selection. They have dogs, cats, birds, turtles — a nice variety to choose from and most are appropriate for kids to read (not a lot of off-humor jokes like some card lines might include).
I have to say, we did have others look in our direction due to loud laughter a few times because they are "dog-gone funny" — ok, couldn't resist 🙂 But isn't that part of the fun in choosing cards!
Twenty minutes later, we were headed for the check-out with 6 cards in hand. I had my daughter do the math on her purchase to see where we stood with the budget —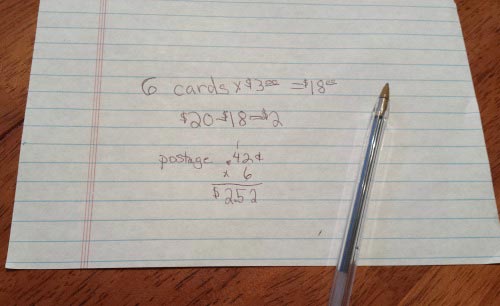 All is good — right on budget!
When we got home, the first thing I did was enter our card purchase at Hallmark Rewards — if you buy a lot of cards, this new program is a GREAT deal! You can earn rewards for the Hallmark cards you buy at any store.
For every 5 cards you buy, you'll earn a reward — which means I already earned one on this shopping trip! Stocking up pays off 🙂
How to Address a Letter
I don't know about you but I remember learning how to properly address an envelope when I was in school.
However, neither of my kids recalls doing this in any of the classes — so since I want them to send ME a birthday card one day, we're learning how to address 'snail mail' today too!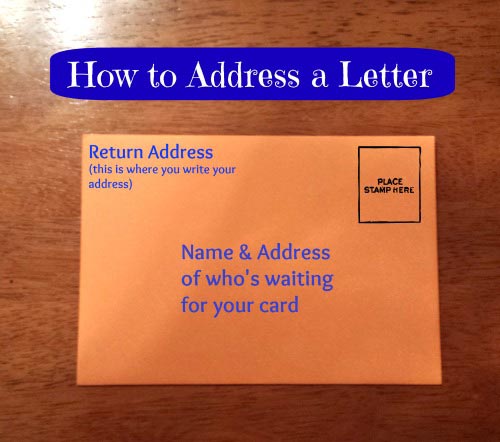 There are 3 things you need to teach the kids when they address a letter:
How to write their address in the upper left corner (and kind of small which can be hard for kids) — or you can use a return address label with younger kids.
Where to find the address of your family members so they can fill out the Mail To address
How to place the stamp in the upper right corner
Now comes the fun part — putting the letter in the mail! Kids love those pull-down mailboxes 🙂
Just remind them that snail mail is not like a text — it won't get there instantly. They'll have to wait a few days (or more) for the recipient to get their greeting.
But no worries, I'm sure you'll get a call or text once it's received!
Make sure you check out connectionsfromhallmark.com to sign up for Hallmark Rewards, and to see great content from other bloggers. You can also join in the #FunnyPetCards conversation on Twitter!
So who are you sending a card to this week?
You might also like:
Handwritten Notes in the Age of Technology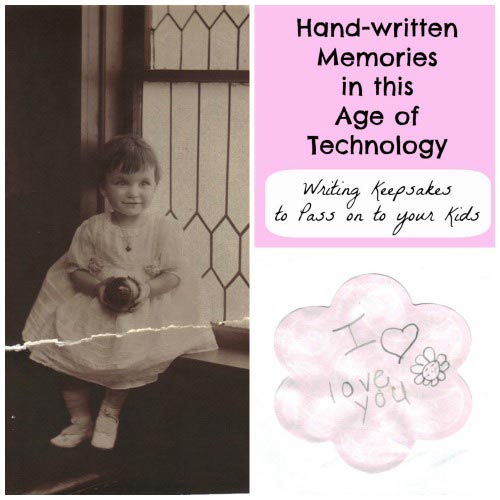 I'm thrilled to be working with Hallmark and the Collective Bias® Social Fabric® Community for today's post. This post has been compensated as part of a social shopper amplification for #CollectiveBias and Hallmark; all opinions and ideas are my own.