Browse our listings for camps & sessions that fit your child's interests — new camps added each week!
Fun & Adventure Camps — Enrichment Camps — Music, Theater & Art Camps
Enrichment Camps & Sessions in Kansas City
If your kids are looking to master a new language, hone their math and reading skills, explore science or learn about something new – check out these wonderful options for some summer enrichment!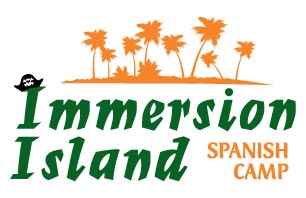 Immersion Island Spanish Camp
Immersion Island is a 100% immersion foreign language camp designed for children ranging 2-11 years of age. Children learn a new language through treasure hunts, songs, stories, arts, drawing, writing activities, games and much more.
Additional Enrichment Camp Options:
Johnson County Community College has wonderful enrichment camps focused on science, reading, art and writing. Adventure Camps are offered in the mornings and Talents camps are held in the afternoons. Camp sessions are available for elementary & middle school students.
Kansas City Parks is hosting Enrichment Camps from June 10th – August 2nd with fun activities and events!
Shawnee Mission School District offers a huge variety of enrichment camps including science, technology, cooking, art and themed reading/activity sessions.
The Upper Room offers a special Summer Enrichment Camp for families in the 64130 zip code with 20 locations throughout the city. Great opportunity for kids to work on their reading and have fun with some of the wonderful activities they offer.