Math is one of those topics that many kids find easier to learn if they can DO something with it.
Instead of just working problems on a worksheet, learning becomes hands-on when you sort coins, pull out the tape measure or build items that will teach kids about shapes.
There are a TON of things that kids can use to make math fun (our 100 Items to Use to Count to 100 post shares a very large variety) — and that's our goal: to make learning fun!
So this month we are teaming up with a wonderful group of bloggers to introduce some super cool items from around the house that can be used in math activities.
What's the super cool item we are using today?
Clothespins!
And we've got 20 fun ways that your kids can practice counting, adding, geometry, fractions and more!
---
18 Clothespin Math Activities
You may have heard your child's teacher refer to the use of 'manipulatives' in the classroom — for math, a manipulative is any item that can be used to demonstrate a math concept.
If you're using coins to learn about money, the coins become a manipulative (an item the kids can touch and move around while they learn).
The same concept applies if you are counting crackers at lunch or sorting blocks by size.
Clothespins are a wondeful manipulative because they not only let a child experience math with hands-on activities but they also help to strengthen those little fingers each time the pin is pressed open!
Dual learning — love it!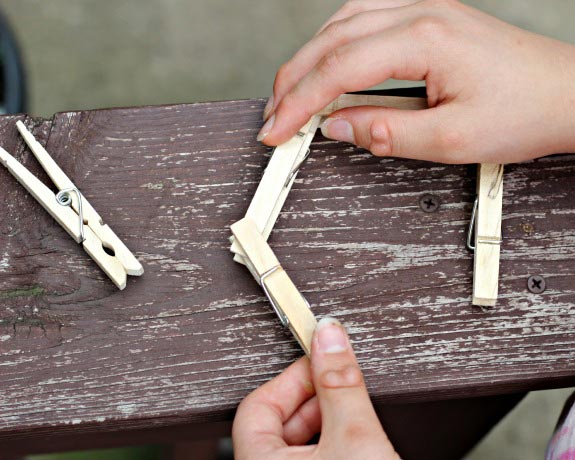 One of my favorite clothespin activity is geometry = creating shapes!
Clothespins are easy to find at many stores in the home goods area or at your local craft store. They are very inexpensive and chances are you'll find them useful for other things around the house 🙂
Here are a few affiliate links to highlight some of the various types you can use:
For these activities, I would suggest these larger Wooden Clothespins
for younger children. I prefer these over the plastic ones — and wood is easy to color or decorate with markers too.
Older kids will enjoy these Mini Colored Clothespins
.
Kids can clip them together to make squares, triangles, pentagons, etc.
It's easy to show kids that if you add one more clothespin to a triangle, you can build a square.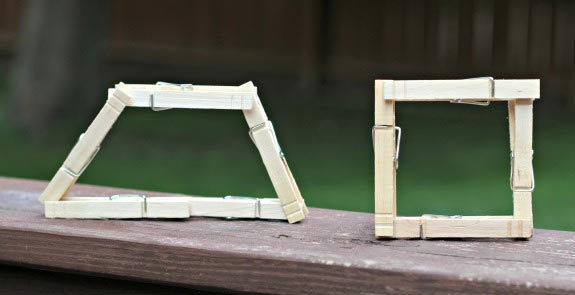 Add one more to only one side of a square and you have a trapaziod!
Awesome, right 🙂
Yep, math is much more fun when it's interactive.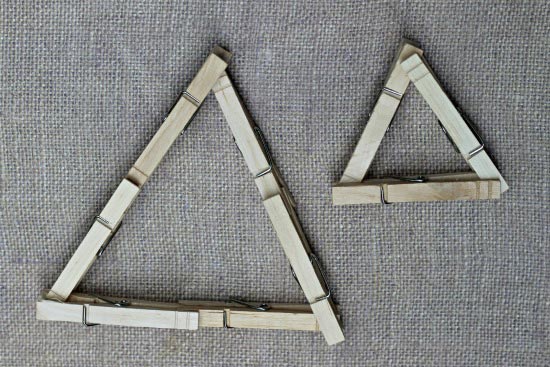 And if you create both large and small shapes, kids can practice the concept of smaller/larger or put them in size order.
Pull out a ruler and older kids can measure the sides to find the shapes' perimeter or area too!
There are so many creative ways to use clothespins for math learning: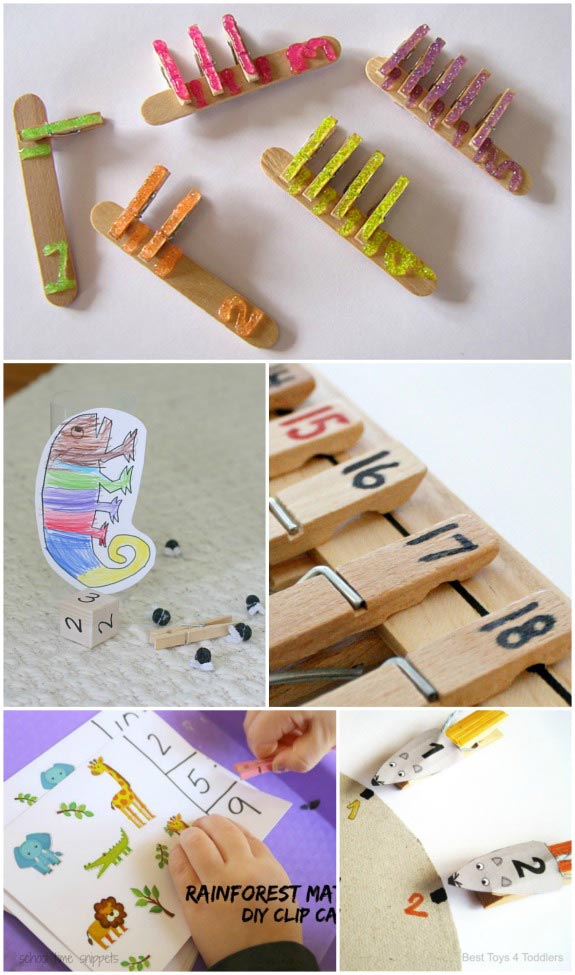 Early Clothespin Math Activities
For number recognition & counting:
Putting Numbers in Order — Adventures of Adam
Counting to 10 — Clare's Little Tots
Number Recognition — Modern Preschool
Rainforest Themed Number Association — School Time Snippets
Honey Bee Counting Game — Sugar Aunts
Fine Motor Math: Feed the Chameleon — Buggy & Buddy
Counting Busy Bag — Powerful Mothering
More Count & Clip free printable cards! — Natural Beach Living
Advanced Math Ideas with Clothespins
Shapes, skip counting, fractions & more!
Use a ruler to find the perimeter of your clothespin shapes
Count the number of clothespins by 2's or 5's
Create your own Clothespin Clock & learn about telling time — Best Toys for Toddlers
DIY Number Line with Clothespins — Fantastic Fun & Learning
Work on number combinations while adding — Classroom DIY
Practice counting by 5's with clothespins and a hanger — All Boy Homeschool
Match Equivalent Fractions — Love2Learn2day
Then put fractions in size order on their own Fraction Number Line! — Gina Kennedy-Brown
Learn to identify the temperature — Fun Learning Printables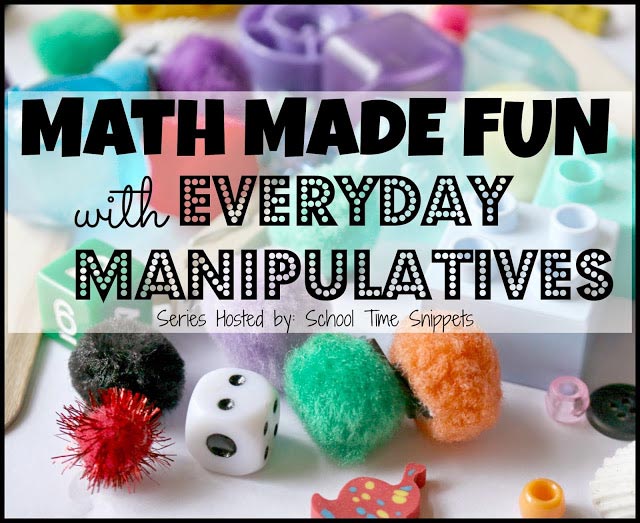 Be sure to follow along all month on the Math Made Fun page at School Time Snippets to find more than 30 different math activities that kids will LOVE!
MORE HANDS-ON MATH FUN:
Marvelous Math Books for Kids (a great idea for kids who love to read but hate math 😉
100 Things to Use to Count to 100