Fun backyard camping activities for kids and families to try at home!
Planning to camp-out with the kids? A backyard camp-out might be the perfect start for your family!
Why the backyard? It's a great place to 'test the waters' when the kids are young — for both parents & kids 🙂 You're close to home in case you forget something (like that super-special-can't-sleep-without-it blankie) or need a bathroom but yet it's a new experience if you haven't camped before.
Camping is also a fun way to get kids excited about being outdoors and connect with nature – so get ready to grab your tent and those marshmallows for a night under the stars!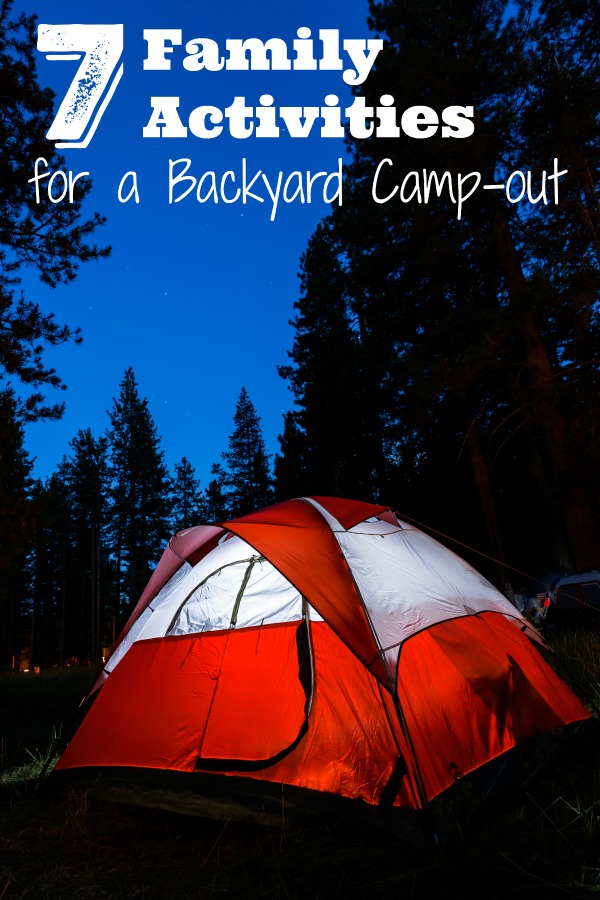 7 Backyard Camping Activities for Family Fun
If you plan to spend the whole night outside, you'll need a tent and some sleeping bags or air mattresses & blankets.
Some families may decide to put up a 'temporary' tent for evening fun and then spend the rest of the night camping out in the living room.
Whichever you choose, plan for some type of tent – kids love tents!
P.S. If rain ruins your plans, try this idea for Indoor Camping so the kids aren't disappointed!
Flashlights are also a must! First, they are practical for getting around the yard (and back to the house for bathroom breaks) once it gets dark.
Second, they are also TONS of fun with some of the activities we've suggested below.
Don't forget some of the other necessities:
bug spray,
a sweatshirt,
snacks — try to pack what you need and pretend the house isn't there since your goal is to spend the time outside.
And, of course, grab your camera or phone for pictures!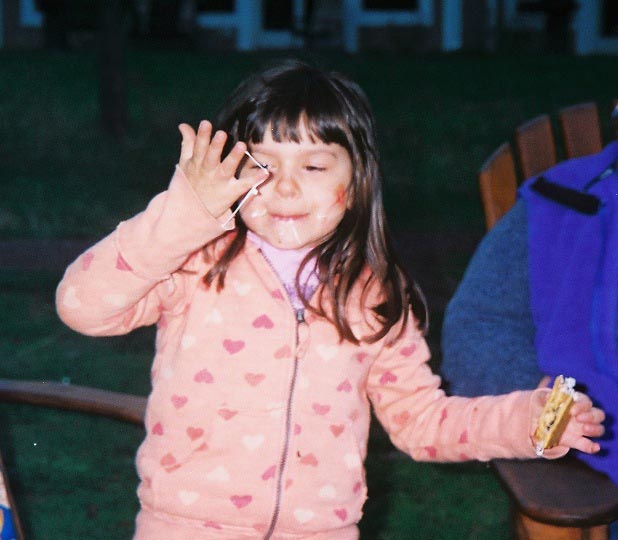 Oh yeah, did we say make sure to have wipes close by?! Those s'mores can get sticky 🙂

Fun Camping Activities for the Backyard

Don't rely on the wifi just because you're close to home!
Encourage your kids to get creative and explore the backyard at night with these fun ideas! We've included a few of our favorites along with affiliate links for items we love too.
Play Games Together!
How about flashlight tag?!! So much fun for kids to run around in the dark with flashlights! Or try one of these Classic Backyard Games for families (I'm sure you'll remember a few from when you were a kid 😉
Do Some Nature Activities

Create Your Own S'mores
Yes, everyone loves the chocolate/marshmallow/graham cracker version — but what would you use to build the ultimate s'mores?! Sliced bananas or strawberries?
Peanut butter instead of chocolate? or both!
We love using marshmallow roasting forks at our house just in case we can't find any long sticks. You can also make 'campfire pies' with these Pie Iron Sandwich cookers too.
If you don't have a fire pit, you may have to run inside to melt item in your oven or microwave — be sure to call for a bathroom break and then usher everyone back outside for snacks!
Go on a Nighttime Scavenger Hunt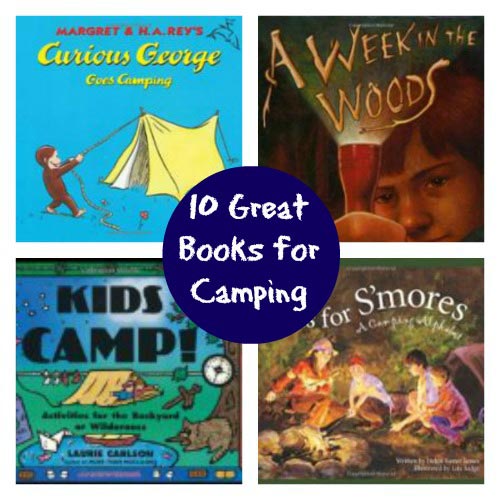 Snuggle up for a Story
Here's a fun list of books about camping that you can read around the fire or snuggled up in the tent! (again, those flashlights will come in handy!)
Make a Photo Journal of your Camp-out

Have your kids take a picture of something each hour of your camp-out. Print out each photo on it's own page and let kids write their own story about what they did during the evening. (p.s. Make sure you take a picture of the kids asleep after lights out!)
Keep the Backyard Camping Fun Going all Day
Don't just run back in the house in the morning – plan for breakfast outside too!
Some easy ideas would be bagels & fruit or small cereal boxes that you can pour milk right into (LOVED this as a kid!) for a portable meal. Enjoy the sunrise or early morning together before getting back to 'real life'!
More Backyard Activities for Kids

20 Summer Scavenger Hunts (with free printables!)
How to Turn Your Backyard into a Science Lab for less than $10