Gorgeous kids books about Fall and Autumn to cozy up with this season!
I love fall – love, love, love it!
The cooler temps, beautiful colors and the smell of the air. And one thing we really enjoy doing in Autumn is to move our reading time outdoors with some of our favorite children's books about Fall.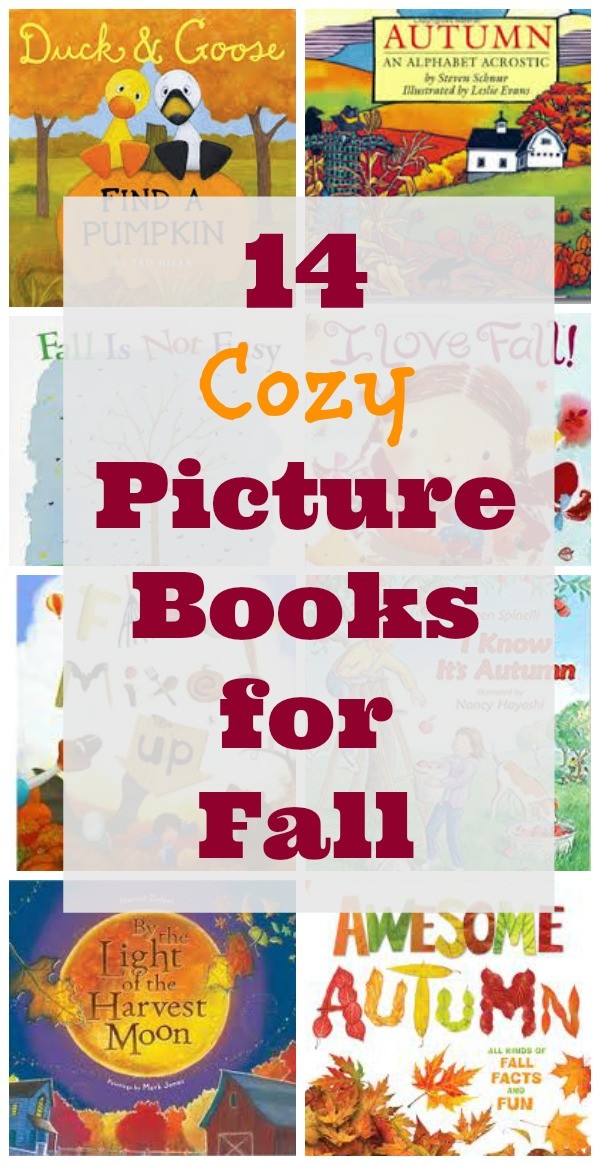 14 Favorite Fall Stories for Children
Sometimes it will be a story during our afterschool snack on the deck, or we'll cuddle with a blanket in the hammock for a good read. We also enjoy bringing books with us as we head out for those annual Fall activities — apple picking, pumpkin hunting or a nice fall hike.
Today's book list focus on all the 'coziness' of the Autumn season! For this list, I've included a few of our favorite books for Autumn along with some new reads you'll really enjoy. Each book also has an affiliate link for your information and convenience. PLUS, we've also included fall-themed activities for the books along with a FREE printable Fall Reading Challenge too — I hope you find a few to add to your reading list this year!
Autumn Stories to Read Aloud
Autumn is here and Bear Has a Story to Tell by Philip C. Snead. But first, he has to find someone who will listen – everyone is so busy preparing for winter and Bear is getting sleepy.
An adorable tale of woodland animals as they scurry about in the fall — with soft illustrations and descriptive text, kids will really enjoy this tale! Try these Hibernation activities with your kids after you read the book. Best for kids ages 2 – 6.
We all love the colors of Autumn, but what must it be like for a tree? In the book Fall Is Not Easy by Marty Kelley, we learn how hard it is to be a tree in the fall. Pair this story with this Trees through the Seasons painting activity for preschool & elementary age kids.
This fun story shows the various changes a tree experiences throughout the year and kids will enjoy learning about the changes from a tree's point of view. Find more fun books & activities about leaves in our Exploring Trees round-up. Great for kids ages 2 – 7.
One word comes to mind when thinking about By the Light of the Harvest Moon by Harriett Ziefert – beautiful! The illustrations in this story are so warm and inviting. Read about some of the fun fall traditions – bobbing for apples, stacking pumpkins and dancing leaves – but the suprise is who is experience the fun! Great for a cuddly night-time read! Best for ages 3 – 8 years.
Raising bookworms? Be sure to try Audible for FREE and get 2 FREE audio books too!
Two adorable reads for for babies and toddlers include I Love Fall!: A Touch-and-Feel Board Book and Duck & Goose, Find a Pumpkin by Tad Hills. I love the colors in both of these books!
I Love Fall! is full of simple rhymes along with hands-on items young kids will love to touch and feel. And Duck & Goose is one of our favorite board book series because the characters remind me of toddlers exploring the world. Cute reads for kids ages 1 – 3 years.
We read Fall Mixed Up by Bob Raczka last year and were laughing through most of the book. The author takes a unique look at fall by sharing all the activities of the season attached to the wrong animal or event! "Bears gather nuts. Geese hibernate. Squirrels fly south in/ big figure eights."
Lots of great confusion abounds in the story and readers must be observant to pick up on all the mismatched words. A fun way to learn about fall and hone those observation skills! Excellent read for kids ages 3 – 10.

I Know It's Autumn by Eileen Spinelli is one that you may have to find at your library but well worth the look! One of the things I enjoy most about this book is it shares the everyday activities that occur in autumn – taking our the warmer coats, heading back to school, raking leaves, warm socks — ahh, Autumn! A cozy read for kids ages 3 – 8 years.
Fabulous Books about Fall for Kids
A new read for us this season is Awesome Autumn by Bruce Goldstone and it's quickly becoming one of our favorites! Every page has bright pictures and the books does a wonderful job of introducing the various events that occur each fall – harvest, leaf changes, migrations and the changes kids will see in nature.
This books pairs beautifully with our FREE set of Fall Leaf Scavenger Hunt cards too! Lots of great facts and fun information. Perfect for kids ages 3 – 10 years.
Another 'new to us' book this year is Counting on Fall (Math in Nature) by Lizann Flatt. This is one of those 'get out and explore' books that you can take with your on a fun fall hike. It's part of a series and each book highlights math concepts that can be found in nature — you know me, if it's math or science-based, it's a definate read for us!
I love the textured illustrations along with the problem-solving elements that are woven into the narrative story. Great for kids ages 3 – 8.
One of our long-time favorites is Autumn: An Alphabet Acrostic by Steven Schnur. The book uses each letter of the alphabet to feature an item you will find durng the Autumn season – and then goes one step further by taking that word and turning it into an acrostic poem!
So many reasons to enjoy this book – excellent intro to poetry for young kids, beautiful pictures and a run through the alphabet offer a few ways to learn while reading. Perfect for kids ages 3 – 11.
I always like to include some easy readers on our book lists because I think seasonal events are a great way to encourage kids to learn new words and practice their reading skills. The books in the Robin Hill School series are perfect for fall!
In Fall Leaf Project, the kids in Mrs. Connor's first grade class are packing up leaves to send to a school in a state where trees don't change colors and Pumpkin Patch tells of the adventures of a class field trip to the pumpkin patch. I love this series because it also introduces great problem-solving and social skills for young kids. Both books are Level 1 Readers which are perfect for kids ages 3 – 6 years.
We recommend this book in our Apple-picking & Cider Mill Activities and it's worth a second mention at this time of the year. Apple Cider-Making Days by Ann Purmell takes the reader through the details that are involved in harvesting apples and making cider. Fun details about cider-making explain why it is a seasonal treat! Fun read for kids ages 3 – 10.
And our last book shares the world of a favorite fall animal – owls! Owl Babies by Martin Waddell is the story of 3 baby owls who must stay calm when their mother goes out at night. Beautifully narrated, any child will identify with these three owlets as they wonder when mama will return. And I love the deep illustrations in the book. Try some of these owl crafts & activites after you read the story too! Wonderful for kids ages 1 – 6 years.
Grab a copy of the FREE Fall Reading Challenge and inspire your kids to enjoy some new stories this Autumn!
More Fall Books for Kids
14 Cozy Books that Celebrate Fall
The Best ER (Early Readers) with Seasonal Themes
Great Books to Take on a Leaf Hunt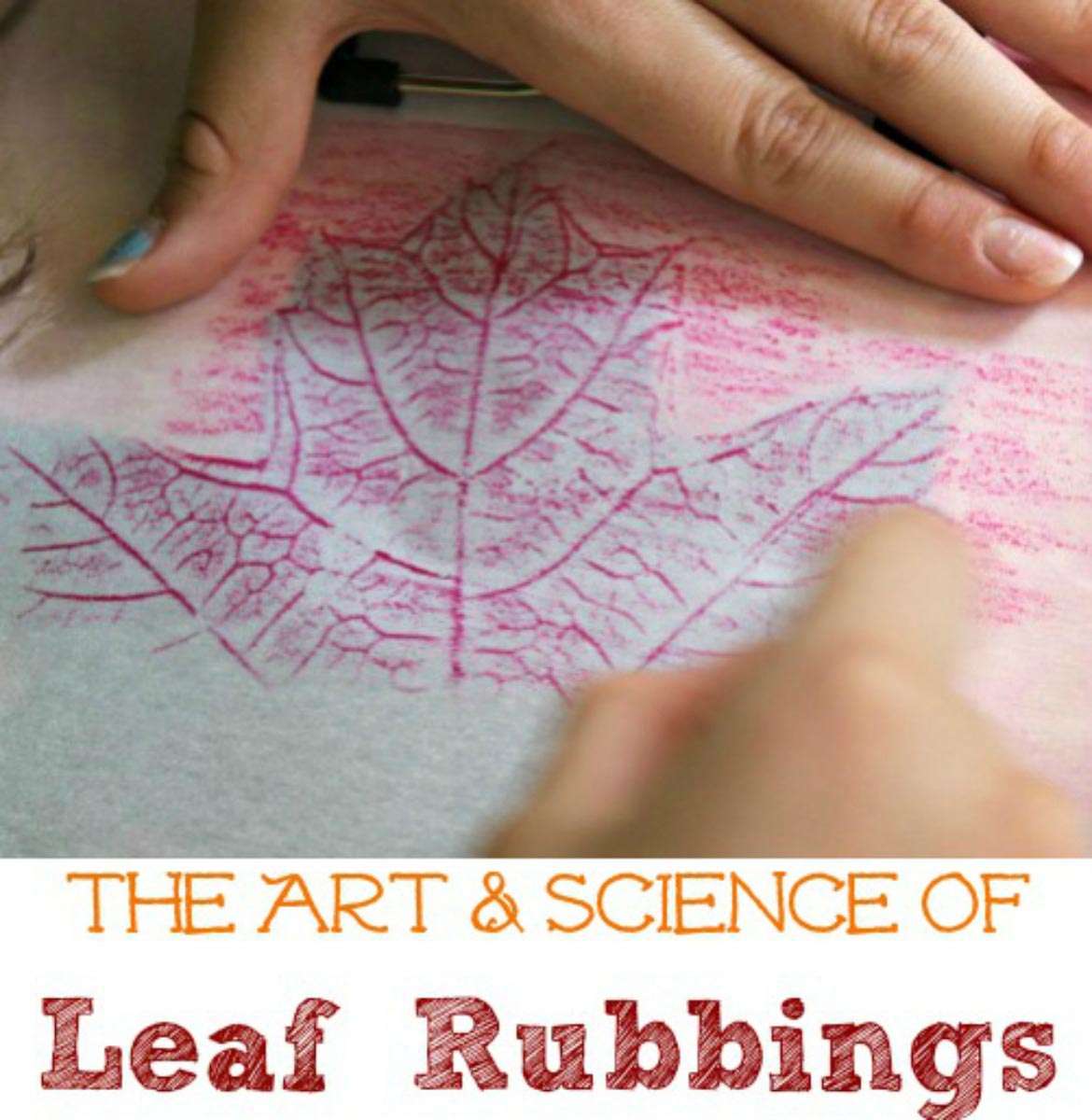 More Fun Fall Activities
The Art & Science of Leaf Rubbings
Fall Family BINGO Activities {free printable}
20 Outdoor Fall Science Activities