Use The Lorax and these fun outdoor activities to teach ecology and inspire your kids to change the world!
Today we're combining a few of our favorite things — books & nature — to kick off some early Spring exploring.
In honor of Read Across America Day (celebrated on Dr. Seuss' birthday), let's take a look at how books and outdoor activities can teach our kids more about the environment.
The Lorax: Outdoor Activities & Ecology for Kids
The Lorax is a great way to introduce kids to the topic of ecology.
Whether you decide to read the book, see the movie or do both, it's a great opportunity to share one of the many messages Dr. Suess shares in the story:
the long-term consequences of a decision,
why we should protect nature and
how each individual can help to change the world.
Your kids will enjoy these hands-on activities as they explore the topic of ecology. We've also included affiliate links for items we love so you can easily find more information for each of them.
Read Dr. Suess' The Lorax FIRST!
Seriously, no matter how good the movie might be, Dr. Suess' The Lorax is one of those books that every child should read TWICE in their life.
The first time as a read-aloud (having a parent or teacher share the story with them when they are young), and the second time during their teen years when they will better understand how they, one individual, can make an impact on the world.
See The Lorax movie
If your a move buff, watch the animated version of the story Dr. Seuss' The Lorax. This is also a great way to tie in STEM learning in the classroom too.
While not an outstanding film (in my opinion), there are some impactful scenes that are good take-aways and will leave your kids thinking about how they can make the world a more beautiful place.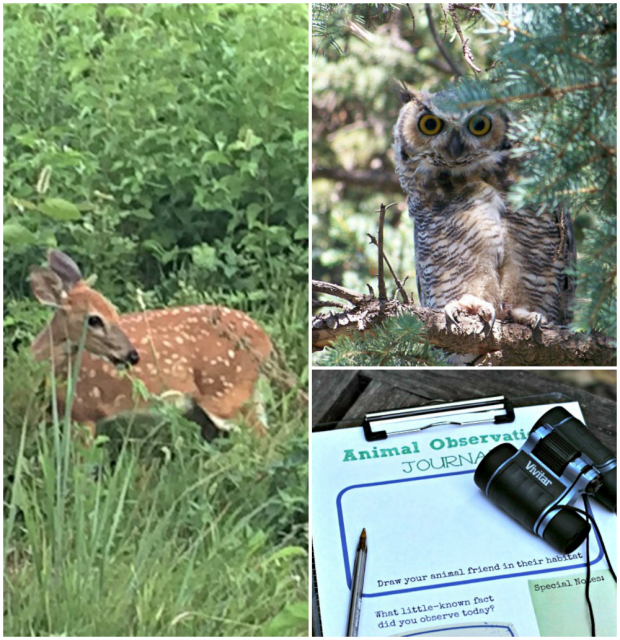 Introduce the Idea of Ecology
Ecology is the study of how people and animals interact with each other and their environment.
Many times, you'll hear the term ecology in reference to environmental issues such as pollution, conservation of forests and protecting endangered animals.
Talk to kids about some of the simple ways they can have a positive impact when they are outside.
For example:
stay on the sidewalk or trails when walking/hiking,
don't break branches off of trees or peel their bark – if you need an item, use the pieces that have already fallen to the ground,
turn off the lights in the house to conserve resources,
reuse and recycle items instead of throwing them in the trash.
Kids can find great ideas for being 'earth friendly' and fun Lorax printables at the Suessville website.
Two wonderful books for kids that discuss the idea of ecology include:
Farewell to Shady Glade
by Bill Peet is a must-read! Beautiful illustrations and a great story about what happens when people don't think about their impact on the environment. Kids are quickly drawn to the plight of the animals who are about to loose their woodland home when a developer comes in and takes down the trees.
Miss Rumphius
by Barbara Cooney is a tale about how one person can have a BIG impact on improving the world. The story begins when she is a young girl and her grandfather tells her to make the world a more beautiful place. She has a difficult time coming up with a way to do this but soon develops a wonderful idea! Kids will love this story as they will understand that we are all able to do simple things that will have long-term benefits to others.
12 Outdoor Activities that will Inspire Kids
There are three key ways that we build an appreciation for nature and the environment: learn, protect, enjoy.

Learn about The Outdoors
Protect the Environment
Learn about bees: help they help our environment and how you can help protect them!
Enjoy Nature
The Arbor Day Foundation has has some wonderful ideas for connecting kids with nature and play in natural environments at Nature Explore.
And remember …
"Unless someone like you cares a whole awful lot, nothing is going to get better. It's not."
~Dr. Seuss' The Lorax
More Outdoor Activities:
Play "Name that Tree!" with these free printable tags
Learn about trees as animal habitats/homes
More Environmental Activities:
10 Kids Movies with Environmental themes
Books & Activities that Teach Kids Can Conserve Water
Earth Day Scavenger Hunt {with free printable!}