It's always fun to link the holidays to some learning activities and we found quite a few at this week's Discover & Explore December Holiday Fun!
Squeeze a few of these great activities into the season to keep the kids thinking and excited about learning.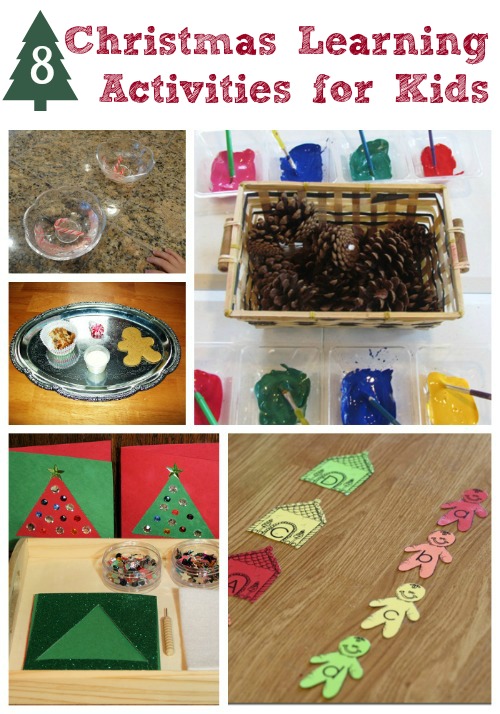 Christmas Learning Activities for Kids
Every Star is Different brings us an AMAZING Nutcracker unit with lots of printables, music and hands-on learning!
Christmas Tree Addition from School Time Snippets allows for some festive math practice!
I love this Candy Cane Science experiment from Inspiration Laboratories — kids will learn anything when candy's involved 🙂
This beautiful Christmas Card Creation Station from Living Montessori Now will encourage fine motor skills and creative thinking.
Discover 6 ways to learn with pinecones from Teach Preschool (nature learning is the best!)
Enjoy some seasonal ABC practice with these Gingerbread printables from Royal Baloo.
Makeovers & Motherhood brings us some fun cutting practice sheets.
And these fun mini printable books from The Measured Mom will keep kids reading through the holidays.
For more fun holiday learning, be sure to check out these Free Online Holiday Books and some great suggestions for learning items to sneak into the stockings!
You might also like:
25 Ways to Slow Down & Enjoy the Holidays