Use these travel journal ideas & free printable pages to help kids document their next vacation or trip!
Since we're heading out on a big road trip this summer, I thought I would include some travel journal pages in our Road Trip Binder (which already has 40+ Free Printable Road Trip Activities you might want to check out!)
Summer travel is the perfect opportunity to inspire kids to do a little writing not to mention record some great memories!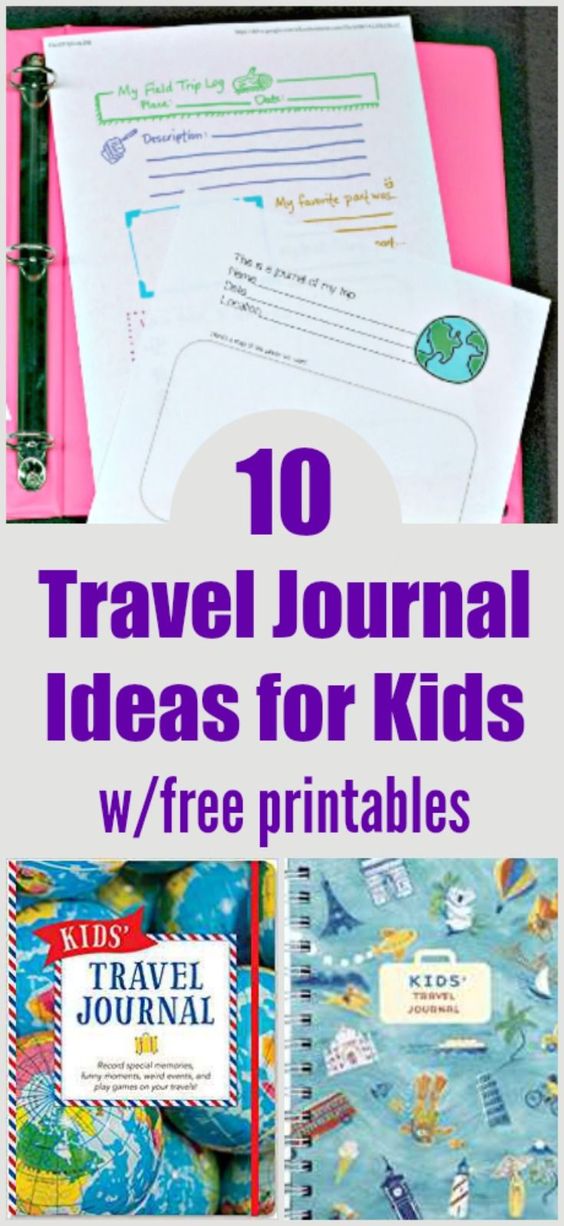 Travel Journal Ideas for Kids
I think downtime during the summer months is really important for kids but I've also seen what happens when they don't pick up a pencil for a few months (yikes!) It can be a rude awaking when they head back to school so I'm always looking for fun ways to encourage them to write a little throughout the summer.
We're all about DIY which is why I like to create a Road Trip binder and include things that are very specific to our trip.
If you're just starting to travel with your kids, check out Why Kids Need to Travel & What They Learn on the Trip for inspiration!
In my search for travel journal templates, I can across so many wonderful options that I didn't limit it to just one (I'm never good at narrowing things down 😉
So here are some awesomely creative ways to keep your kids writing while you travel — whether you have a child that's 5 or 15!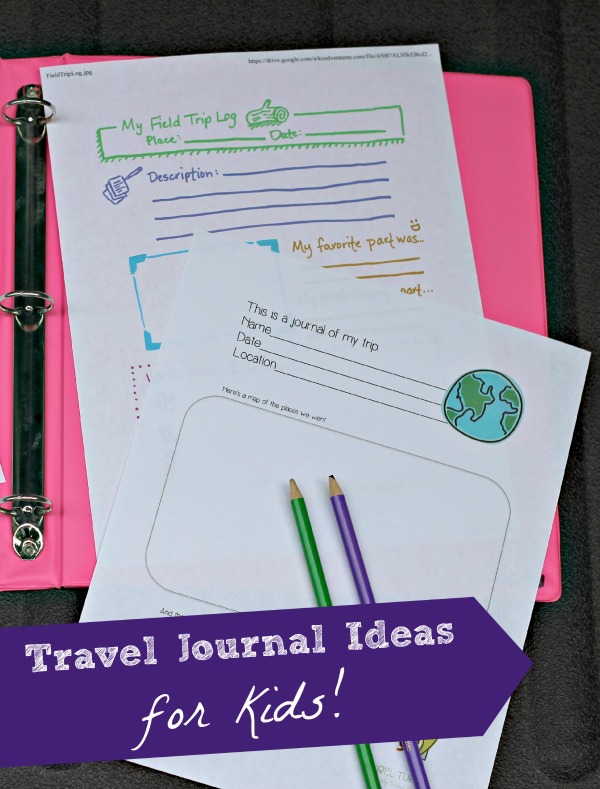 Free Printable Travel Journal Pages
These free printable travel journal pages are the perfect way for kids to record all their favorite things each day! Be sure to leave a note to thank the amazing people who created these free printables pages!
Before My Vacation journaling page from TSLBooks is perfect to use the week before you head out!
We 3 Travel has some awesome Travel Journal Pages for Kids — 3 varieties which include drawing pages for younger kids and fill-in vacation details for older ones!
I adore this Travel Journal for Kids over at the Travel Turtle.
B. Nute Productions has a printable Trip Journal Page that's very colorful & your kids will really enjoy!
The Unlikely Homeschool has a beautiful Field Trip Log printable for any side trips you have planned.
Creative Travel Journal Ideas & Books
If your child prefers a book-type travel journal, here are some of the ones we would recommend:
My favorite is The Ultimate Travel Journal for Kids which includes TONS of colorful pages, games, boredom busters and fun ways to kids to record their travel memories. It's perfect for kids ages 6 – 10 years old.
Another really cool option is The Children's Travel Journal which is sketched out in black and white so kids can color all the pages while they travel! Details include food journals, people you meet on the trip, spaces to draw your favorite memories and so many more ways to record the trip.
Go! A Kid's Interactive Travel Journal is for pint-sized artists! Each page has a colorful prompt where kids can draw in experiences from their trip. The journal also includes games, stickers and other fun prompts too.
Lonely Planet also publishes a great Kids Travel Journal that's packed with prompts, lists, fill-in areas and more! This is a great journal option for older kids
This Kid's Travel Journal
by Jeff Sechler is very simple and encourages kids to make lists and record all the important parts of their trip. There's a generous amount of room for writing words which is perfect for younger kids.
Older kids would enjoy the Kids' Travel Specialty Journal
by Sarah Hollendar which includes pages for maps, daily activities and interesting things learned on the trip!
If you're looking for something a parent & child can fill out together, check the My Travel Journal: A Journal for 5 Family Vacations. It's perfect for kids ages 5 – 9 years old and allows you to keep the details from multiple vacations in one spot.
And for kids who aren't crazy about writing — We're big fans of the Everthing Kids! book series and the The Everything Kids' Travel Activity Book: Games to Play, Songs to Sing, Fun Stuff to Do – Guaranteed to Keep You Busy the Whole Ride!
is the perfect option for those intimidated by blank pages.
If you're getting ready for a road trip, be sure to visit our popular travel posts for lots of tips to help you get organized before you go & on the road:
10 Things to do Before Your Next Road Trip {which includes a free printable checklist!}
The Ultimate Guide to Family Road Trips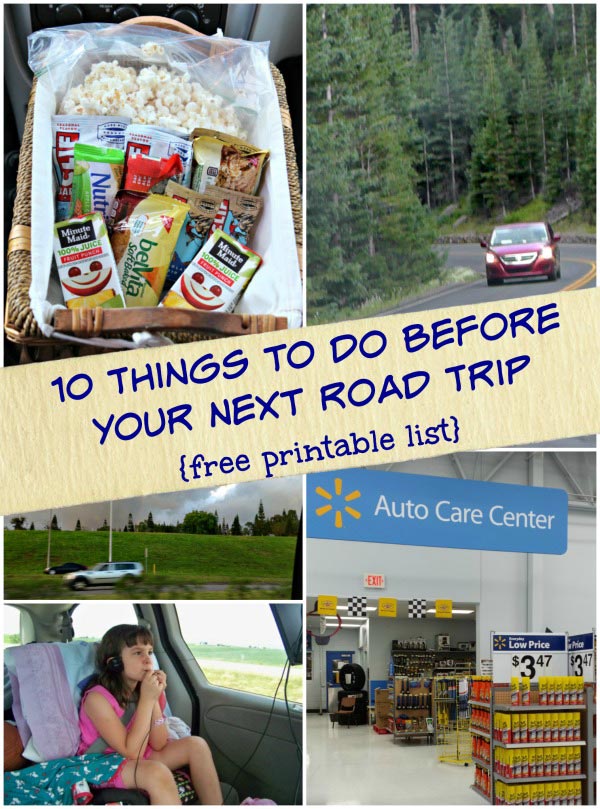 More Travel Activities & Ideas
40 Printable Road Trip Activities
DIY Travel Buckets: The Perfect Souviner
Save